We review the 2011 GMC Sierra Denali 2500HD 4WD Crew Cab - The ultimate executive pickup for those seeking luxury in their pickup.
The 2010 GMC Terrain is smaller in size but big on brute style. We review the AWD version of GMC's all-new crossover.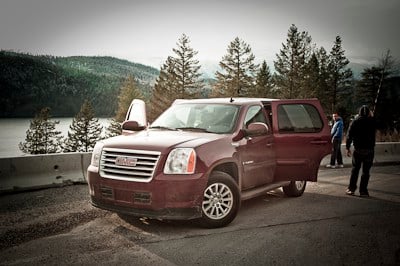 We review the 2009 GMC Yukon Hybrid 4WD - Taking the Yukon to the mountains of Kokanee on a golf trip.