The 45th edition 2018 Pirelli Calendar takes on Alice in Wonderland across 28 pages
Pirelli chose the Manhattan Center in New York to unveil their coveted 2018 Calendar — now in its 45th edition and shot this year by British photographer Tim Walker, best know for a style of romantic motifs and over-the-top sets.
Each year, a different photographer — most often an acclaimed shooter from the fashion world — takes on the calendar, bringing their own unmistakable style to the table. For 2018, the theme was drawn from the classic "Alice's Adventures in Wonderland" British literature.
Also check out: Pirelli launches first ever behind-the-scenes site for 2017 Calendar
Consisting of 28 shots, Walker worked with 18 personalities including musicians, actors, models, and political activists to bring his vision to life. "Alice has been told so many times", he states, "and I think I wanted to go back to the genesis of the imagination behind Lewis Carroll so that you could tell it from the very beginning again. I wanted to find a different and original angle"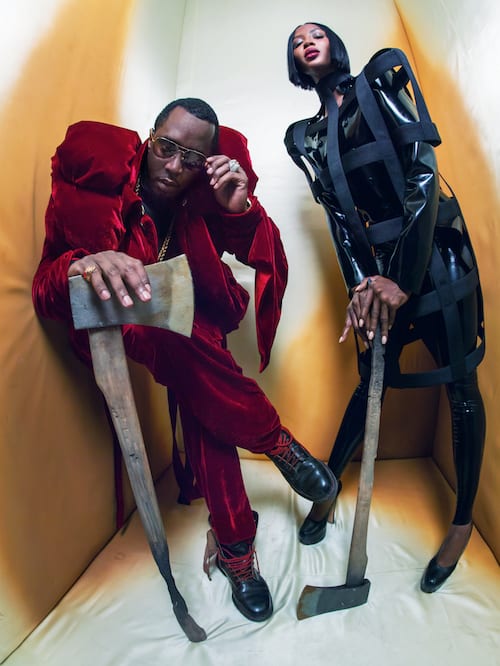 Including a diverse group from rappers Sean 'Diddy' Combs and Lil Yachty to Mexican-Kenyan actress Lupita Nyong'o and British supermodel and actress Naomi Campbell, to produce the 2018 Calendar Walker teamed up with Shona Heath, one of Britain's leading creative directors and set designers, and Edward Enninful, an iconic fashion stylist — both prominent artists in their own right.
Getting your hands on the limited-run, special edition Pirelli Calendar isn't so easy, so it's not something you can pickup at the Calendar Shop of your local mall. Nevertheless, you can go behind the scenes of the shoot and the stories behind the production at www.pirellicalendar.com. And if you like motorbikes, take a look at this special edition Pirelli MV Agusta.
In 2012, TractionLife.com's Managing Editor, Amee Reehal, was invited to the 2013 Calendar release in Brazil — you can read about it here.
2018 Pirelli Calendar Behind-the-Scenes Video: