We track down 9 of the most coveted Chevy trucks fetching over six-figures. If only Grandpa knew.
Who doesn't like seeing a sweet '70 Boss 429 Mustang or badass Plymouth 'Cuda roll onto to the stage of the world's most acclaimed auctions. But these days, muscle cars are starting to take a backseat to vintage trucks at the auction block as collectors step away from simply seeking number-matching survivors in favour something different — and old-school pickups are filling that void.
Fully restored classic cars have all the nostalgia and style but old trucks can garner the same appeal, if not more — and solid ones in good shape can be found for relatively low costs, allowing collectors the opportunity to build their own pickup creations.
As Craig Jackson, chairman and CEO of Barrett-Jackson Auction Company puts it, "Vintage trucks, especially Chevrolets, have been gaining popularity with collectors, to the point they are rivalling muscle cars… the most sought-after vintage trucks are full custom builds, and buyers are looking for both unique design elements and high-quality craftsmanship."
Chevrolet alone will have more than 60 of their brand trucks up for bidding at the upcoming Barrett-Jackson auction in Las Vegas, Oct 19-21. That's more than double what the competitive brands like Dodge or Ford are bringing to the table.
So, in honour of that, check out these 9 vintage Chevy trucks your great-granddad should've kept for your college tuition fund. In order, least to most expensive.
9. 1971 Chevrolet C-10 Custom Pickup
Sold for US$110,000 in 2014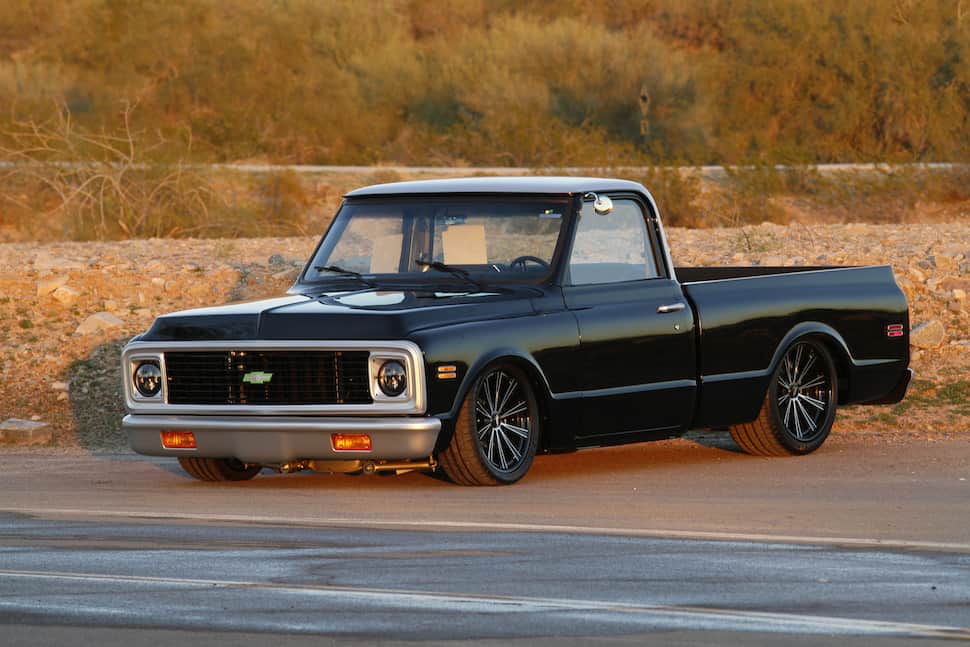 8. 1959 Chevrolet 3100 Custom Pickup
Sold for US$121,000 in 2014
7. 1960 Chevrolet El Camino Custom Pickup
Sold for US$126,500 in 2017
6. 1955 Chevrolet 3100 Custom Pickup
Sold for US$132,000 in 2006
5. 1955 Chevrolet Cameo Custom Pickup
Sold for US$143,000 in 2013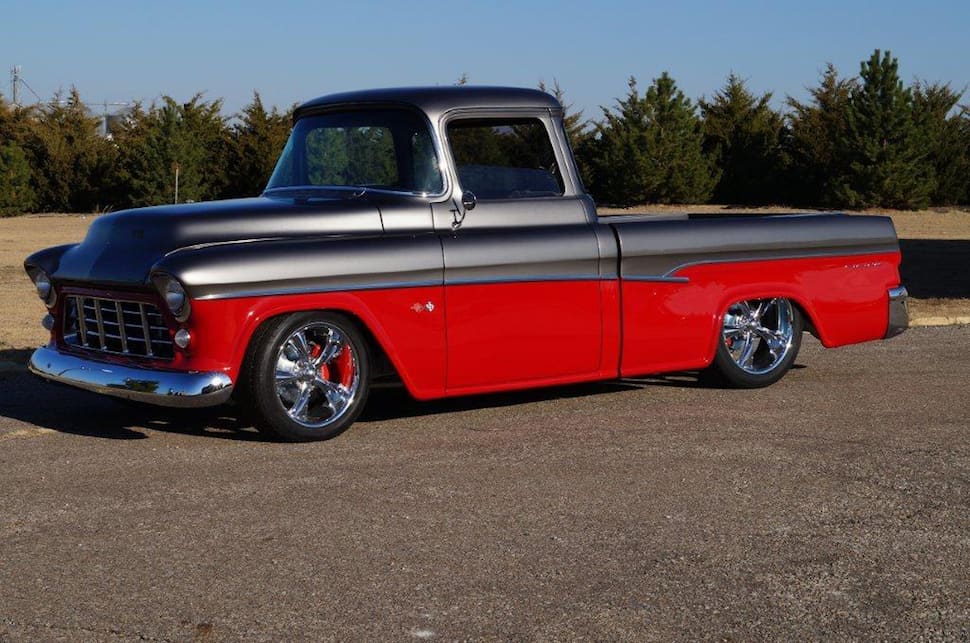 4. 1957 Chevrolet C-6 Custom Pickup
Sold for US$148,500 in 2011
3. 1957 Chevrolet Cameo Pickup
Sold for US$159,500 in 2007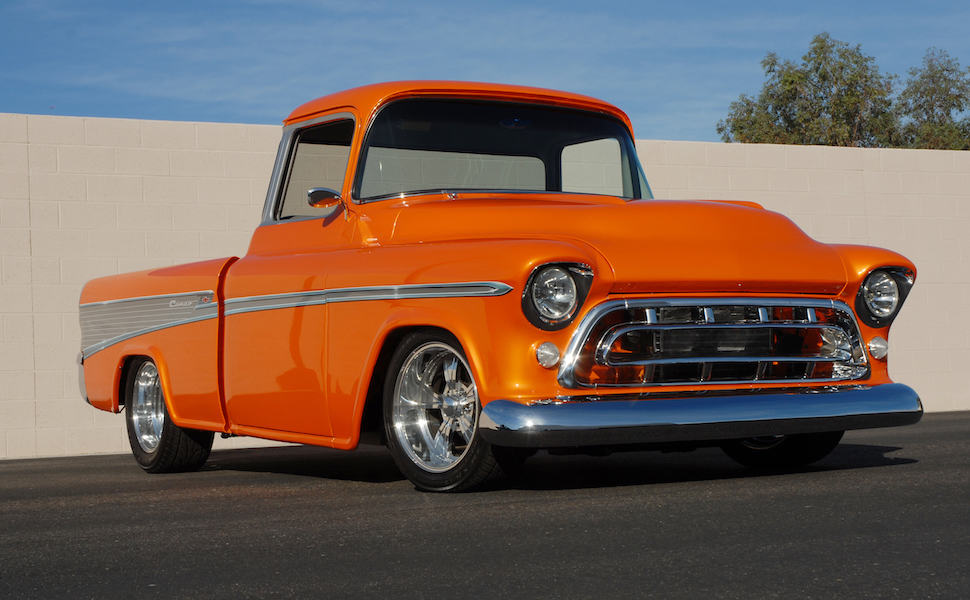 2. 1950 Chevrolet 3100 Custom Pickup
Sold for US$205,700 in 2017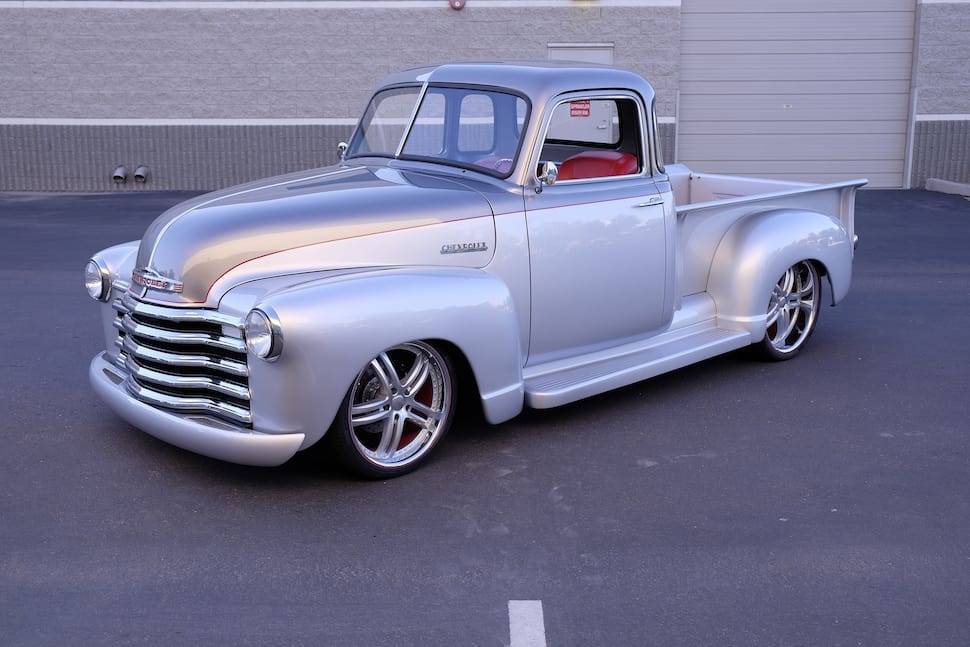 1. 1957 Chevrolet 3100 Custom Truck
Sold for US$214,500 in 2016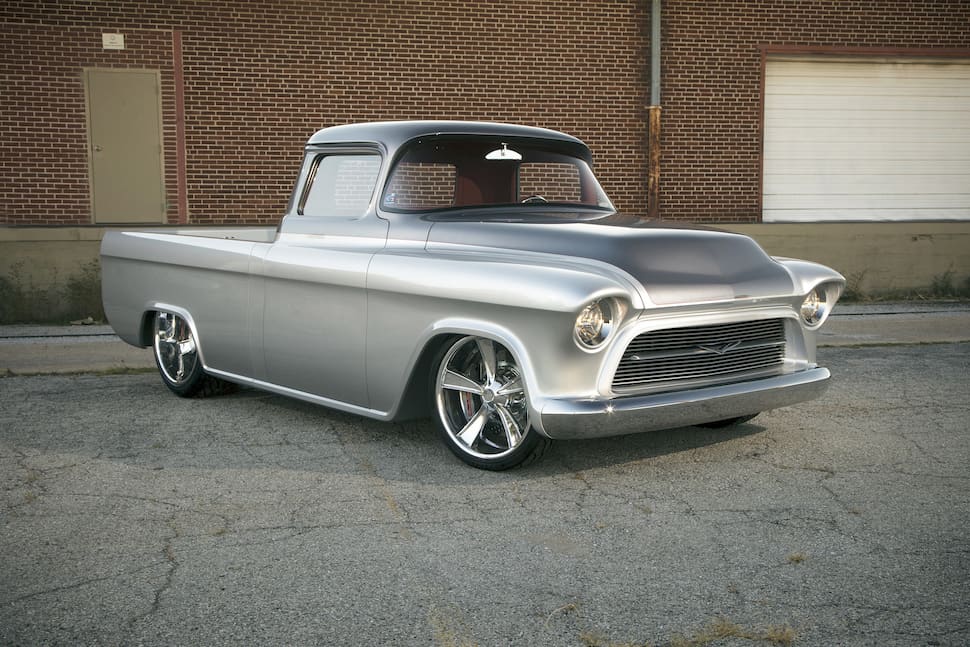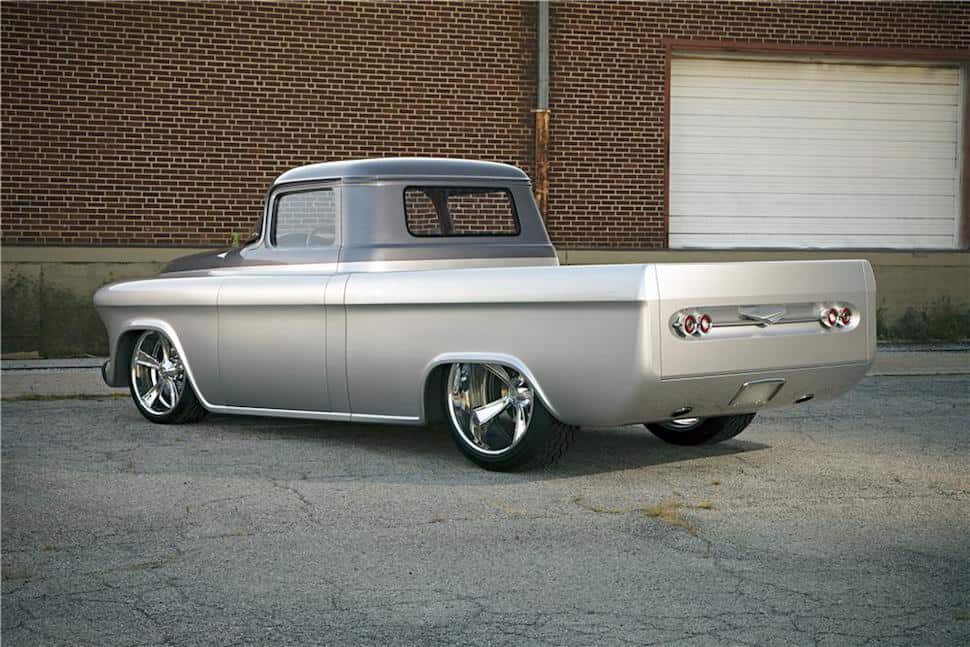 If you're into Chevy trucks, you should check out our other features:
2017 Chevrolet Colorado ZR2 Review
Chevrolet Colorado ZH2 Concept: US Army and GM create ultimate midsize truck
2016 Chevrolet Colorado Review: A Compact Pickup with Full-size Attitude
In Pictures: The 2015 Chevrolet Colorado in Squamish, British Columbia
Chevrolet Unveils Agressivley-Styled Colorado ZR2 Pickup Concept in LA