If you are the type of automotive fanatic who likes to incorporate your passion for the wheeled wonders into your fashion, then you have probably already stumbled upon Blipshift – a small internet-based company making a big name for itself in the clothing industry by offering consumers stylish, and usually very clever, reasonably priced t-shirts (US$15 for regular sizes) designed for automotive enthusiasts.
While some of the company's t-shirts are designed in house, what sets this company apart is the fact that many of the shirts available for sale on the website are designed by creative consumers who submit their own ideas and artwork to the folks at Blipshift.
If the Blipshift team gives your design contribution the green light, the company will reward you by paying you one dollar for every shirt sold within the sales period. Better yet, the artist also retains full rights to their design in perpetuity.
Knowing that many of its customers may have great concepts for t-shirt designs but not the design skills the company hopes that these ideas will also trickle in and perhaps, get turned into a shirt by the Blipshift staff. When this happens the contributor is rewarded with a free copy of the shirt and bragging rights.
This is a great way for the small company to interact with its customers as well gain a wealth of knowledge about what their target audience thinks is currently fresh and cool. It also helps give budding designers and graphic artists the opportunity to showcase their talents and add to their portfolio of work.
As the owner of a large selection of Blipshift t-shirts I can confirm that they produce a very high quality product and that they seem to get even better with age. The graphics and colours hold up well.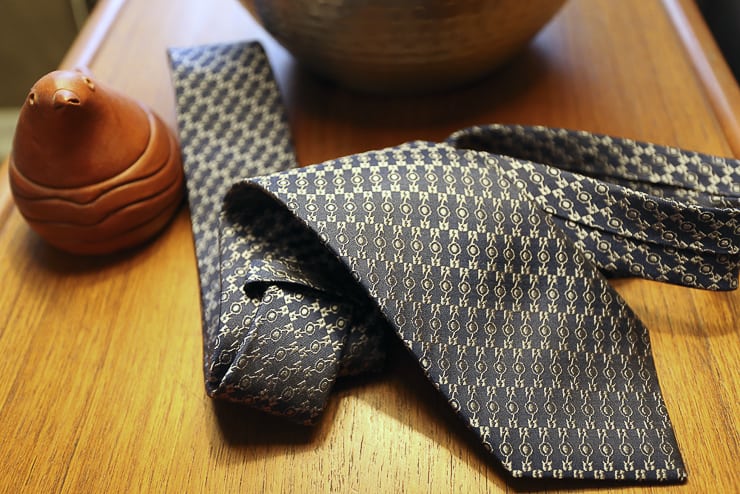 .
Each shirt is a limited edition and is only available for a few days before it is retired, never to be printed again, ensuring that you will be able to develop your own truly unique wardrobe style and stand out in the crowd. Two designs are featured each week.
New Accessory Line
The company has recently expanded its product line to include a small selection of ties (US$36) and socks (US$17 /2 pairs), a knit beanie (US$15), and a handy neoprene bag (US$14) designed to hold a litre of oil securely so that it doesn't soil your trunk.
The ties and socks are perfect for those situations where you have to dress up (traffic court, job interviews) but still feel the need to express your love for the automobile. I recently acquired the Flatspiracy Gift Bundle (US$45) which includes a navy woven silk tie and two pairs of socks (navy and grey) featuring the flat-engine graphic from the classic Flatspiracy t-shirt, which is one of my all-time favourite designs. In fact, I own two of this shirt! The gift bundle also comes with a World Is Flat decal, which is the slogan used on that t-shirt.
The tie is a fine quality silk piece and soft to the touch, although I was surprised to see that the only reference to Blipshift was a subtle logo on the reverse of the point. Many designer brands use the retention loop for this purpose, and I think the folks at Blipshift should consider doing the same moving forward.
The width of the tie is to current fashion trends, although it did seem a little shorter than what I am accustomed to.
The socks are thin and lightweight, so perfect for use with dress shoes, and like the company's other products, the quality is excellent.
Many enthusiast types like to carry an extra litre of oil in the trunk or cargo area of their vehicle but aggressive driving and careless storage practices can result in messy situations should these thin plastic containers get tossed around and spring a leak.
The Blipshift team recognized the potential for this disaster so they came up with a solution. The 710 bag ("OIL" flipped on its lid) is constructed out of durable neoprene with a PVC edge piping and a 300 Denier Polyester inner lining. The design incorporates an internal mesh pocket as well to hold a rag, chamois or cardboard funnel.
If transporting oil is not on your list of priorities the bag is large enough (11.5"x 5.5"x 3") to house a spray bottle of quick detailer or glass cleaner and a micro-fibre cloth. A Velcro strip allows the bag to be mounted quickly and efficiently against most carpeted materials.
I have been using the 710 bag to carry a small detailing kit for when I am shooting press vehicles on the road, and so far I am happy to report that the design has proven effective. No matter how hard I try, I have yet to manage to jar the bag free from its Velcro tether.