A highly-maneuverable personnel armoured vehicle best fit for law enforcement, border patrol agencies, or SWAT, the new Hudson APC by INKAS for the rest of us is best fit for the zombie apocalypse — or maybe just a fun road trip to the mountains with the boys.
Powered by a turbocharged 4.5L V8 diesel engine, the Hudson APC makes 317 ft. lbs. of torque and 202 horsepower making this both an efficient and agile transport vehicle ready for quick escape when necessary while the reliable powertrain found within the Toyota Land Cruiser 79 platform is legendary for its unbeatable dependability and performance.
ALSO SEE: Gurkha RPV Tactical Armoured Vehicle Now Civilian-Friendly
Designed with nimble maneuverability in mind due to its smaller frame, INKAS's latest creation will hold 8 passengers comfortably, plus an extra spot for the single turret operator for any fire power duties. And for hotter climates — say African dictators — the Hudson APC has an auxiliary air conditioning system as well as exhaust fan for quick ventilation and air re-circulation for an improved and comfier passenger cabin. And as a true global vehicle, it's available in either left-hand-drive or right-hand-drive configurations.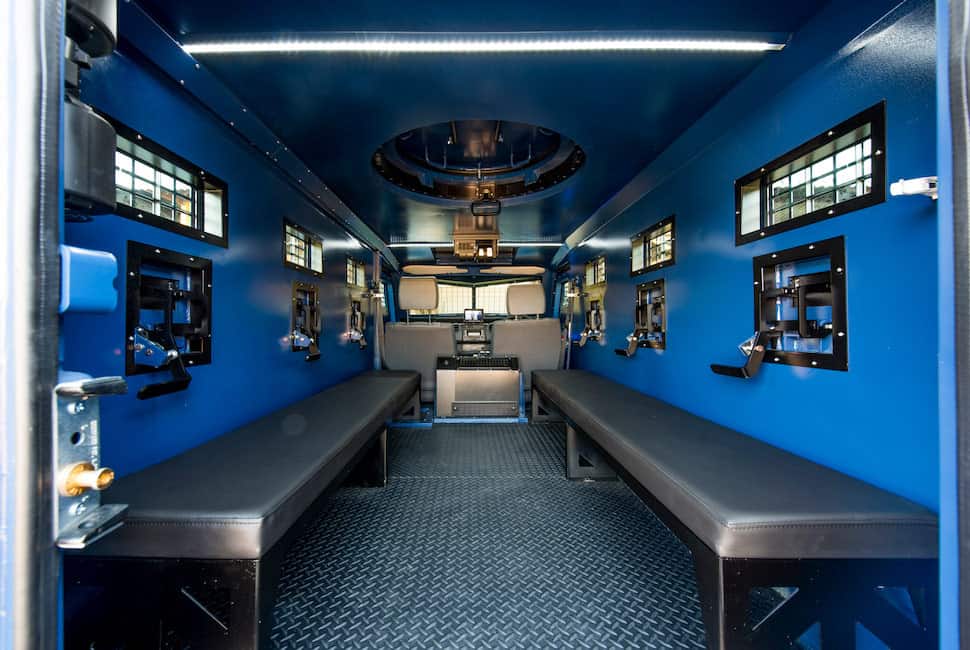 When times get tough, two escape hatches are available while perimeter-wrapping gunports will help hold off any impending foes. Overall, the Hudson APC is configurable to suit individual needs with easily-customized exterior and interior specifications, technology and capabilities.
INKAS Hudson APC standard features include:
Advanced door lock mechanism
360° gunport coverage
Electronic nightvision system
Engine bay armoring
Escape hatch
Heavy-duty electronic winch
High quality multi-layer bullet resistant glass
Roof-mounted turret hatch
Wide F.O.V from driver cabin