Toyo is a brand on the rise. The innovative tire company has worked hard to expand its product line and increase its global capacity in an effort to claim a larger share of the North American tire market.
It seems to be working, as I have noticed an increased presence of Toyo products as OEM tires on press evaluation vehicles as of late- which proves that the company is utilizing top quality components and production methods.
Recent trips to my favourite off-road recreation area revealed that Toyo has caught the attention of the light truck and utility crowd, as Toyo products wrapped the wheels of at least half the vehicles I came across. If anyone needs to be able to trust the build quality of a tire, it's definitely this latter group.
Recently, I have been testing a set of Toyo Open Country HT II all-season tires on a first generation Honda Ridgeline. The truck has new suspension and brakes, and a four-wheel alignment was performed shortly after the tires were fitted. After several months of use I have put 3,100 miles / 5,000 kilometres on the tires in a wide variety of road, weather and terrain conditions.
First impressions of these Toyo truck tires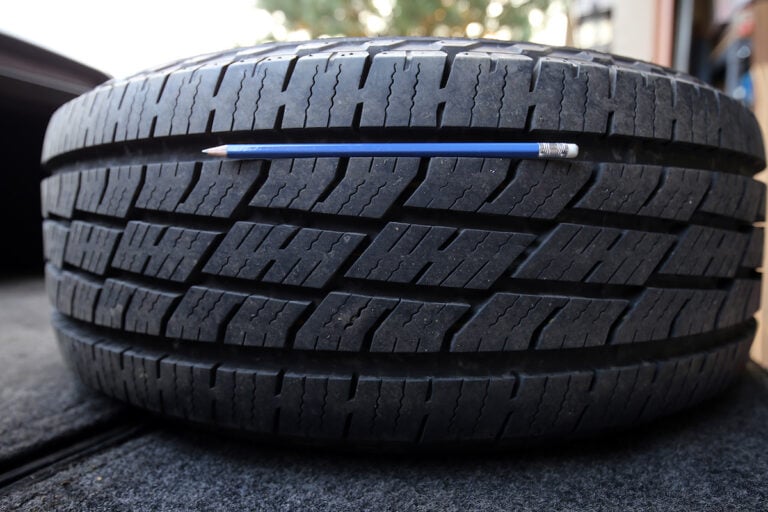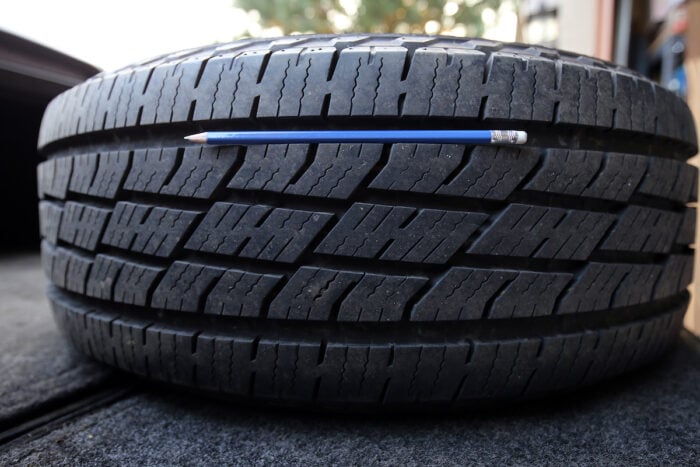 The tires replaced a more aggressive all-terrain tire so it was no surprise that the first thing I noticed was how quiet the Toyo's are. This truck's odometer just ticked over 61,000 miles / 100,000 kilometres, and in reaching that milestone it has operated on no less than a dozen different tires. I can safely say that these Toyo's are the quietest of the bunch, as I can hear wind noise around the window seals rather than tire noise when traveling at highway speeds. That's impressive.
The Toyo Open Country H/T II has been designed to deliver a comfortable ride, which makes it a terrific choice for everyday driving conditions and long distance cruising. The ride is soft, but the design responded well to steering inputs and proved excellent at maintaining grip under most conditions.
I initially broke these tires in with a late spring journey from Vancouver to Kelowna in Canada. This 500 mile / 800 kilometre round trip included plenty of mountain passes, long climbs, steep descents, and speeds ranging from 50 to 130 kilometres an hour. Lots of light truck tires tend to chatter and drone once you hit triple digit speeds, but the H/T IIs remained quiet for the duration of the trip.
Wet Weather Performance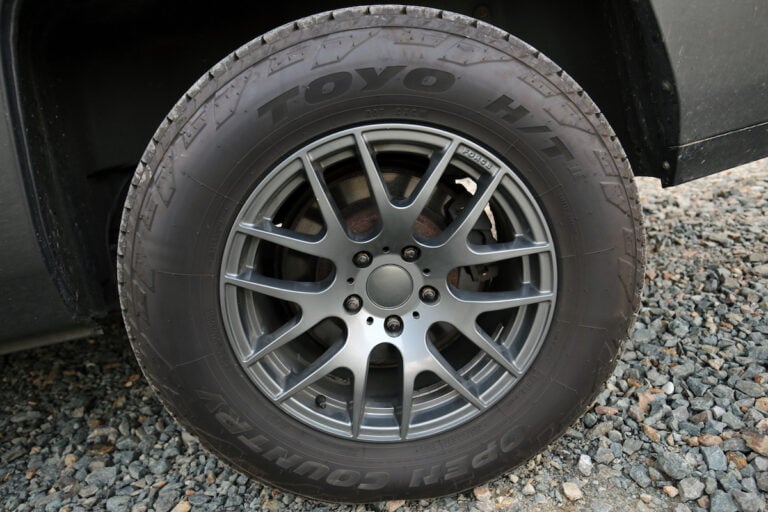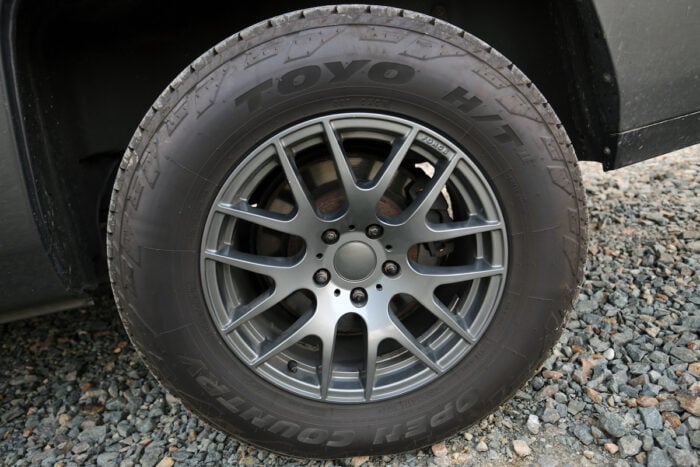 On wet surfaces these tires inspired confidence, as the tread pattern incorporates wide grooves and sipes that efficiently evacuate water, slush and debris from the contact surface. Grip was retained as I travelled on damp roads and braking was only marginally longer on slick summer oil deposits.
I experienced two heavy rainstorms during my test period. Both of these storms were day-long affairs and resulted in substantial amounts of water flowing off the mountains in my region. One stretch of my commute places me on a narrow, two-lane stretch of highway that winds between a sheer rock face and the Harrison River. This section is a pleasure to drive on most summer days, but with the continuous deluge of rain these rock faces had become waterfalls, and the water had overcome the drainage ditch that parallels the highway.
Pools of water were lapping into the westbound lane and I could feel a hint of hydroplaning upon entry and a mild tug to the wheel as the submerged tire slowed and attempted to track to the right. I pride myself on being an attentive and alert driver, so I could react by correcting the wheel and powering through or slowing my speed and correcting as needed. Both techniques worked and I remained confident in the abilities of the Toyo tires, even under such extraordinary conditions.
Off-road Capable?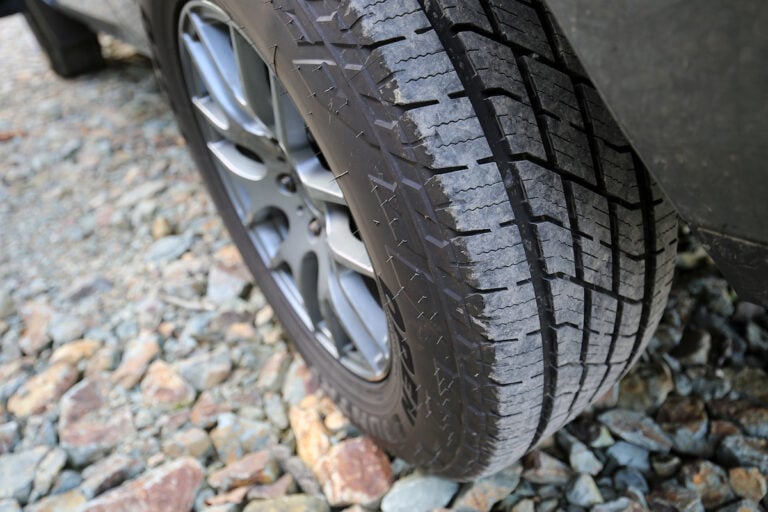 The Toyo Open Country H/T II has been designed to serve primarily as a highway tire and has been manufactured using a compound that should deliver extended mileage and tread life. However, light truck and SUV owners tend to be an active bunch, so these tires will prove quite effective on the gravel and forestry-service roads that they use to get to their favourite fishing, camping, or adventure spots.
I live at the base of a mountain that is used as the launch point for the mad men and women that like to hang-glide and paraglide. The drive to the launch area is a five-kilometre crawl up a rarely maintained service road that incorporates lots of switchbacks, shallow angle drainage cuts and lots of potholes. The loose gravel can cause vehicles to skate and slide, so operating in four-wheel-drive is preferred for safety. I found that the Toyo Open Country H/T II tire seemed to carve a path through the deeper peripheral stuff without drama, and I was able to make it all the way to the launch site without having to engage low-range.
I found that the Toyo Open Country H/T II tire seemed to carve a path through the deeper peripheral stuff without drama, and I was able to make it all the way to the launch site without having to engage low-range.
Many of the visitors to this site make it to the top of the hill in regular vehicles, albeit ones with taller clearance, but few, outside of proper four-wheel drive vehicles, will brave the steep wooded descent to the launch area parking lot. I have done it many times in my truck, but with a burlier tire. I have also used this stretch to test vehicles such as the Jeep Wrangler and Gladiator, as well as Toyota's 4Runner. The real challenge is the steep climb from the summit parking area to the main road on the return trip, as this 200 foot stretch is very steep and riddled with enormous tree roots and ruts.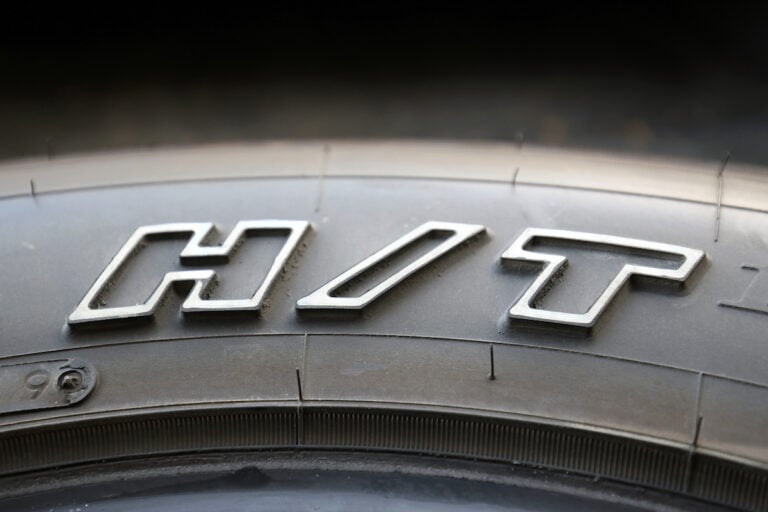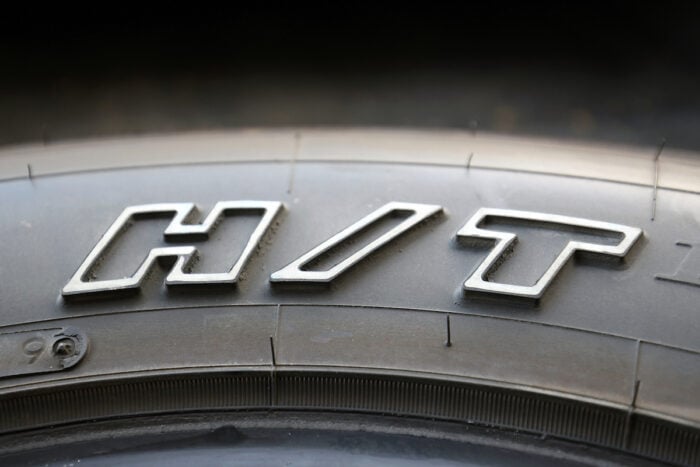 To be honest, I was surprised by how well the Toyos performed here, as the ruts are deep, and have been carved out by the struggling wheels of hundreds of vehicles, most of which were sporting serious off-road rubber. I took my time, and chose a line of attack based on my previous experience, and with the help of four-wheel-drive we made it back to the top. I don't know if I would have been so bold if the road surface had been wet, but I will admit that I came away more than impressed with how well a street focussed tire could perform here.
Daily Driver: how did Toyo's all-season truck tires perform for everyday driving?
With the Covid-19 pandemic putting many business activities on hiatus, I wasn't booking many test vehicles as most of the manufacturers had parked their fleets. This gave me the chance to spend more time with this tire as my truck was being used on a regular basis. I found that the Toyo Open Country H/T II offers exceptional dry and wet handling (under normal conditions), as well as confident braking wet or dry. I performed several panic stops in succession (in a controlled environment) to see how they would hold up under stress. As they got hot they got grippier, and I am sure my brakes would fatigue long before these tires would.
On twisty roads and gravel the tires offered good lateral stability and excellent steering feedback. The one exception was on my trip down the gravel service road where my higher speeds caused the tire to slide over the surface rather than dig in, but remember, this is a street-biased tire. On a more compacted, high-use, well-maintained gravel road the tire performed with more confidence.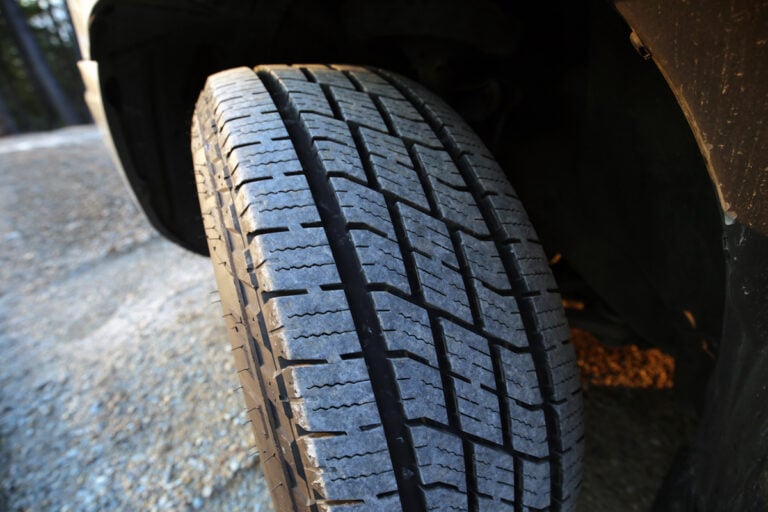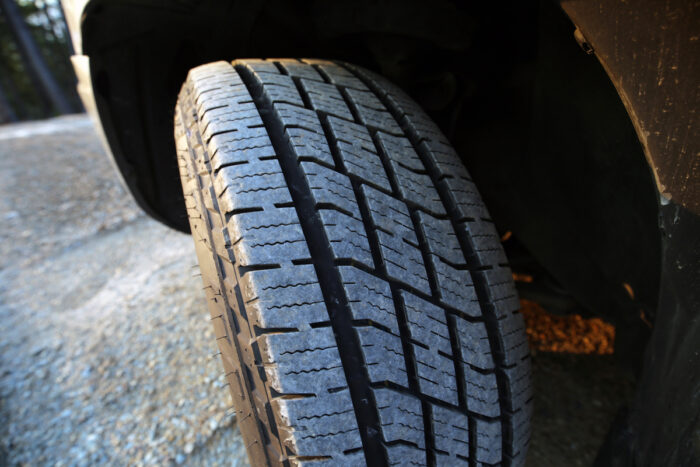 Takeaway: what's the Toyo Open Country H/T II verdict after 3,100 miles / 5,000 kilometres?
At the 5,000 kilometre mark I can say that the tires have performed very consistently. They have proven to be robust, are performing as new, and seem to be good at self-cleaning – meaning they don't pick up a lot of stones in the tread. As an all-season design they make perfect sense for our mild west coast climate and would be an excellent choice as a replacement tire for most light trucks and utility vehicles.
For a more budget-friendly all-season light truck option, check out our review of the Sailun TerraMax HLT.