Choosing the proper headlight bulb can help reduce the risks of winter driving.
Winter driving conditions are among the most treacherous of the year as torrential rain, dense fog, and blowing snow can wreak havoc on visibility. Luckily the solution can be as simple as upgrading your vehicle's headlight bulbs, a task which can be executed in short order and for a relatively reasonable sum of money.
Sponsored by:

Osram SYLVANIA produces the SilverStar® ULTRA line of bulbs that are perfectly suited to combat winter driving conditions and the brightest headlight in their product line.
Also check out: 10 Winter Car Storage Tips
The SilverStar® Ultra bulb broadcasts more light than the typical bulb design, which greatly enhances the driver's view of the road ahead allowing them to be better prepared to avoid road hazards, stranded cars, distracted pedestrians, or wayward animals.
Bulbs Tested
I installed a set of these bulbs in my Honda Ridgeline and spent a couple of stormy days exploring their performance.
Day One:
SilverStar®
ULTRA
On day one I experienced early morning ground fog which is a real challenge for most lighting systems as it tends to reflect light back when it gets illuminated which can actually lead to a more serious visibility problem. However, the SilverStar® ULTRA bulbs seemed to cut through the fog quite well, as the beam of light was cast wide, and at a slightly lower angle than the bulbs I had been running.
The broad beam illuminated the road surface more than they did the floating sheet of fog, which is obviously a good thing, but they also seemed to penetrate much farther down the road than the two bulbs I was using for comparison purposes.
Day Two:
SilverStar®
zXe
On day two, I ran two different bulbs on one side in an effort to compare the performance of the SilverStar® against competing products. The first was the OEM bulb that came with my truck. And to be honest, this bulb's performance was abysmal when it was faced against the extra bright beam of light emitted by the ULTRAs. As bulbs do lose some effectiveness over time, employing the OEM bulbs against the fresh out of the box SYLVANIA product wasn't a fair fight, as the OEM units have 40,000 kilometres and 5 years of use on them.
The second bulb used for comparison purposes was another SYLVANIA product that I received a few months ago to evaluate. The SYLVANIA SilverStar® zXe is an innovative bulb that has been designed to compete with High Intensity Discharge (HID) headlights with regards to both style and appearance.
Also read: Winter Woes – 7 Easy Tips to Clean and Protect Your Vehicle During the Cold Months
The SilverStar® zXe halogen bulbs utilize a special mirror tip and cobalt blue coating to give these headlights a distinctive blue shimmer that replicates that of the advanced Xenon lighting systems used on many of today's very high-end automobiles, trucks and SUVs. The look is sharp, but how do they compare against the SilverStar® ULTRAs when it comes to performing in inclement weather?
The zXe proved to be a huge improvement over the OEM bulbs, as they projected much further up the road and the light was broadcast in a wide swath immediately ahead of the truck allowing for better overall visibility.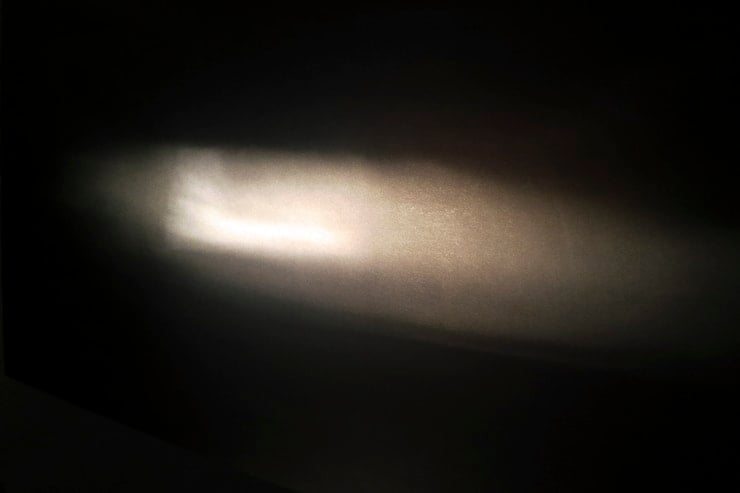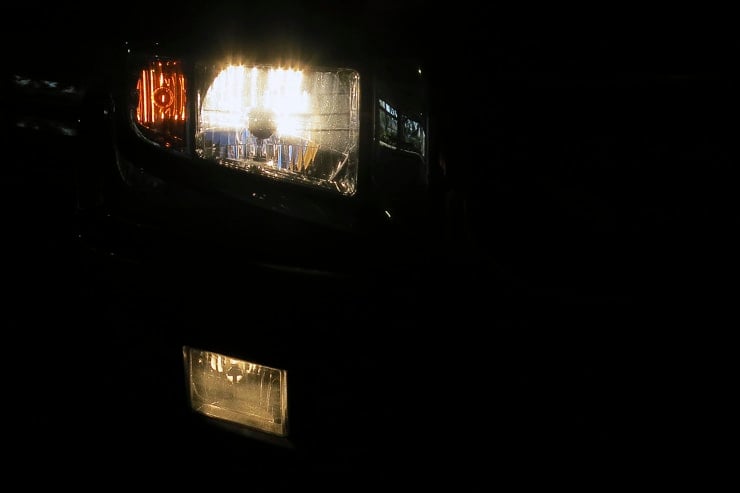 Takeaway
However, the ULTRA units proved even more dynamic with regards to overall reach down the road. These extra bright bulbs seemed to cut through the darkness unlike any replacement bulb I have ever experienced. The beam itself appears narrower than that of the zXe design, but if long penetration is what you demand from a light source, then the SYLVANIA SilverStar® ULTRA may be the perfect option for your needs. Reaction time is everything when it comes to accident avoidance, so having a bulb with a little extra reach may give you a couple of extra seconds to work with.