The 2015 Acura ILX Dynamic trim– An Acura for the Millennials
Review by Travis Persaud. Photos by Acura.
---
The ILX is Acura's attempt to introduce entry-level luxury to the coveted 20- and 30-something crowd. This Dynamic model heightens performance, yet seems to muddle Acura's intentions. We take a look at the ILX as its nearing the end of its first-generation run to see how it's holding up.
The Upscale Civic
It's impossible to read about the Acura ILX without a mention of the Honda Civic. Based off of its little brother—and a replacement for the Canadian-exclusive CSX—the ILX is tantamount to ditching your wardrobe consisting of jeans and t-shirts for khakis and a button-down shirt. In other words, it's the "grown-up" version of the Civic.
Dynamic Performance
And the Dynamic model is the premium version of the Civic Si. The standard ILX comes with a 2.0L four-cylinder engine capable of 150 HP and 140 lb.-ft of torque. The Dynamic dumps that setup for a 2.4L four-cylinder engine that pushes 201 HP with 170 lb.-ft of torque. The extra power is noticeable—and appreciated. However, the most pronounced addition to the Dynamic model is the inclusion of a six-speed manual transmission. It's the only transmission offered and the manual is not available on any other trim level of the ILX. So, if you really enjoy rowing through the gears, this is the only model for you.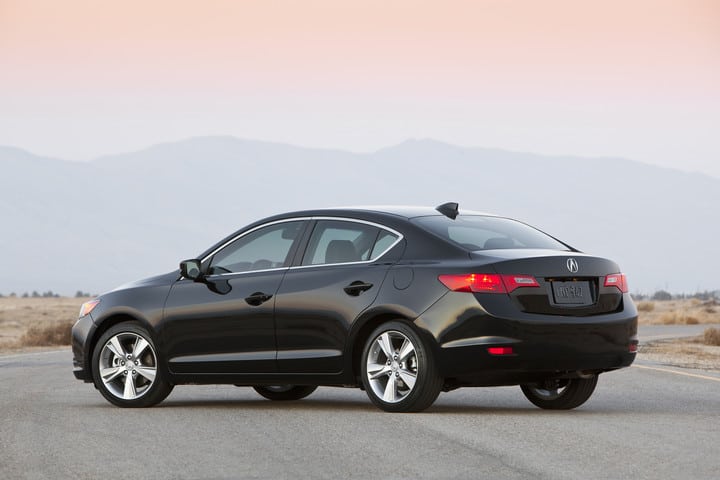 Acura's Confusing Choice
But, this is where things get a bit muddled. If Acura is truly targeting the millennial crowd, why even have a manual transmission? It's nice for them to say they're producing a model for "enthusiasts," but they've seen the numbers: only about 10 percent of vehicles purchased in North America have manual transmissions. And, while I don't have the numbers to back it up, anecdotally I can say millennials aren't the ones keeping the manual alive. Why not include a dual-clutch transmission instead?
Slick-shifting Manual Transmission
That said, the Acura ILX's manual is an absolute joy to drive. The shifts are short and smooth. It feels intuitive as to where you're throwing the lever from gear to gear. And it isn't intimidating. If you're living in a household with non-manual drivers, yet you're looking for a stick-shift with a little extra comfort, the ILX Dynamic should be near the top of your list. It's the perfect "premium" vehicle with which to learn how to drive a manual transmission.
Inside (and out) the ILX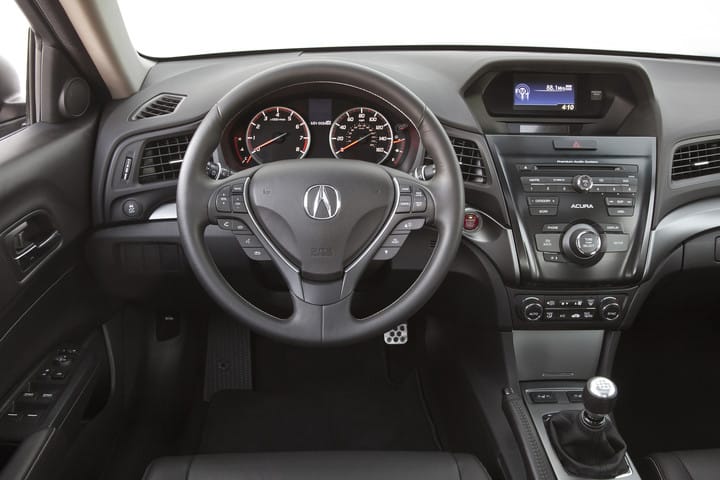 Hop inside and you'll find the expected features and amenities you would hope a car starting at $32,090 has: leather seats, navigation system, surround-sound system and a number of other creature comforts.
It's all very nice. And it works adequately. But that's about it. Nothing stands out. It's not flashy or swank or posh. Not that is has to be any of those things, but it should be something. The interior, where you'll spend all of your time, should elicit some sort of emotional response. However, it remains consistent with its competent, yet forgettable, exterior. But, while Acura insists on using a button-heavy dashboard, the layout is fairly easy to get used to and functions are where you would want them to be.
The Takeaway
The Acura ILX Dynamic offers a mixed-bag of good, bad and confusing. Acura's packed it with enough features to keep everyone happy and, while an odd transmission choice given their target market, the ILX Dynamic's manual transmission is great. Beyond that, however, there isn't much that will draw you in, especially with a competitive crowd that includes the Audi A3 and Mercedes-Benz CLA. But, this is Acura's first kick at the ILX, so there's reason to hope that the second generation will build off of the first.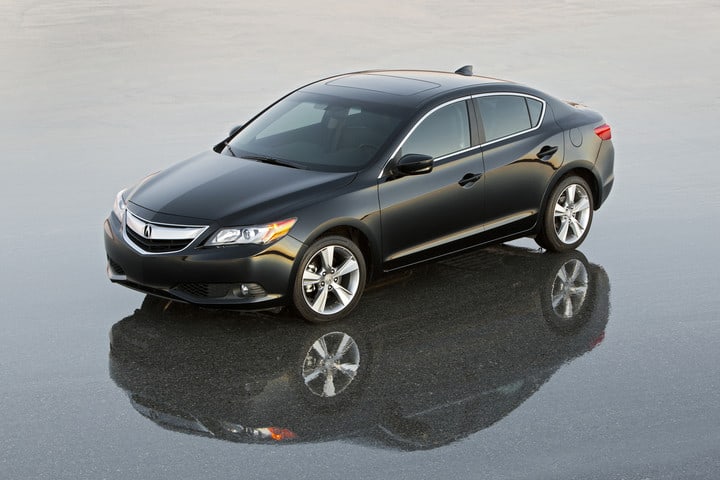 The 2015 Acura ILX Photos