Editor's note: all photos of the 2018 Camry SE non-hybrid model
Toyota's hybrid models have become so numerous in its lineup and popular in the marketplace that these gas-electric vehicles are practically a brand apart from the company's conventional gasoline-fueled models.
And though the Prius is the poster child for these ultra-efficient cars and crossovers — there are seven sold at Toyota stores and six under the upscale Lexus banner — the latest version of the Camry Hybrid is a particularly important piece of Toyota's hybrid puzzle.
Camry 2018: Next-generation model
There's a lot riding on this car, as a recognizable name competing in a market segment suffering shrinking sales, thanks to crossovers and SUVs. Toyota says it put a lot of work into making this latest Camry stand out, mainly for the way it drives.
Toyota built this Camry on an all-new platform shared with a range of its other models that promises more engaging performance, but we're not sure the Hybrid (even in its more performance-oriented SE trim – reviewed here) is the best way to demonstrate that.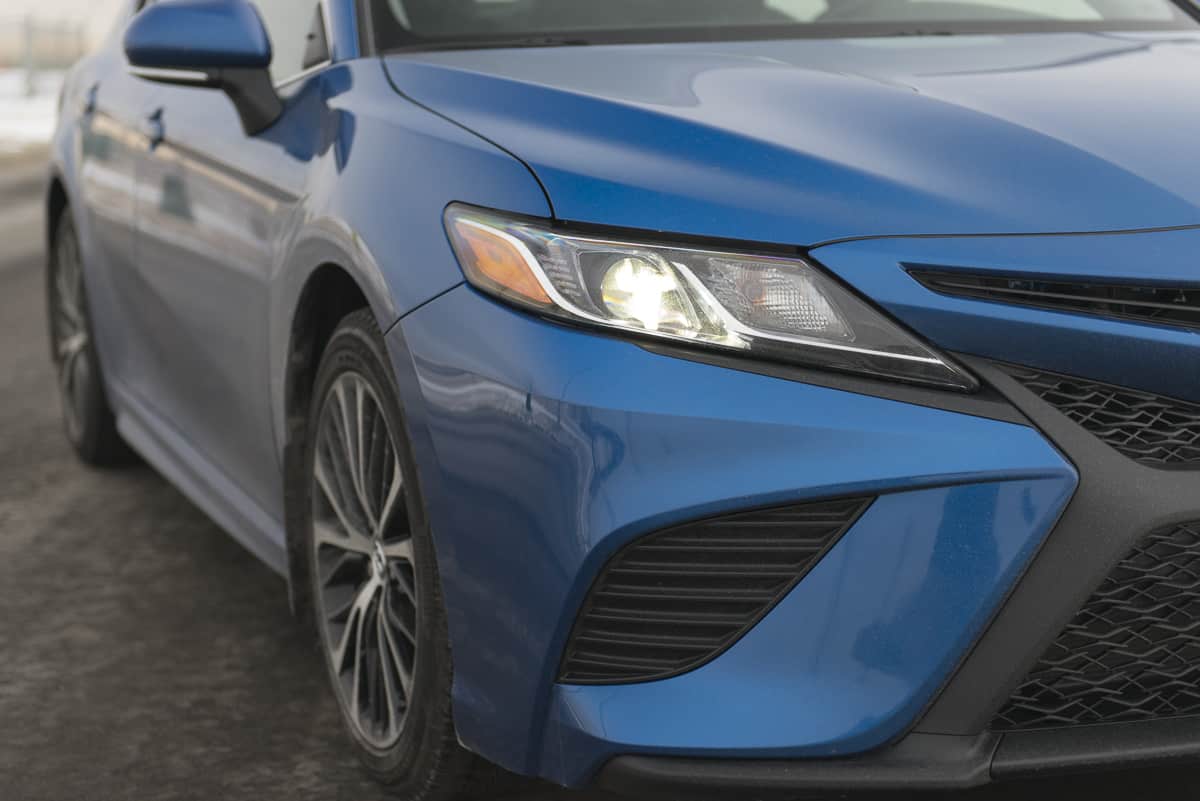 New Camry Hybrid Power & Handling in Sportier SE Trim
The specs tell us the SE has a sport-tuned suspension, but this car's ride is pretty much exactly as soft and cushy as we expected. We were more impressed with the powertrain's responsiveness and power: The 2.5-litre four-cylinder engine works with an electric motor to make 208 hp, the most power a Camry Hybrid has ever boasted.
Acceleration is brisk, with plenty of electric-motor torque to boost city driving, and the gas engine's higher-end power for highway acceleration. A continuously variable transmission once again leaves us cold, due to the way it allows the gas engine to drone in harder acceleration, but it does a fine job managing how the two power sources propel the car.
If you prefer a more laid-back pace, you'll enjoy the Lexus-like quiet with which the Camry Hybrid gets up to speed.
Fuel Economy
Under my (generally) gentle right foot, the Camry Hybrid's fuel consumption averaged 6.4 L/100 km in wintry city driving, against Toyota's estimate of 5.3 L/100 km.
I had this car for a week-long loan, and it took me that long to get used to its brakes: they're grabby at low speeds, a side effect of the way the Camry Hybrid's regenerative braking system gives way to traditional friction brakes.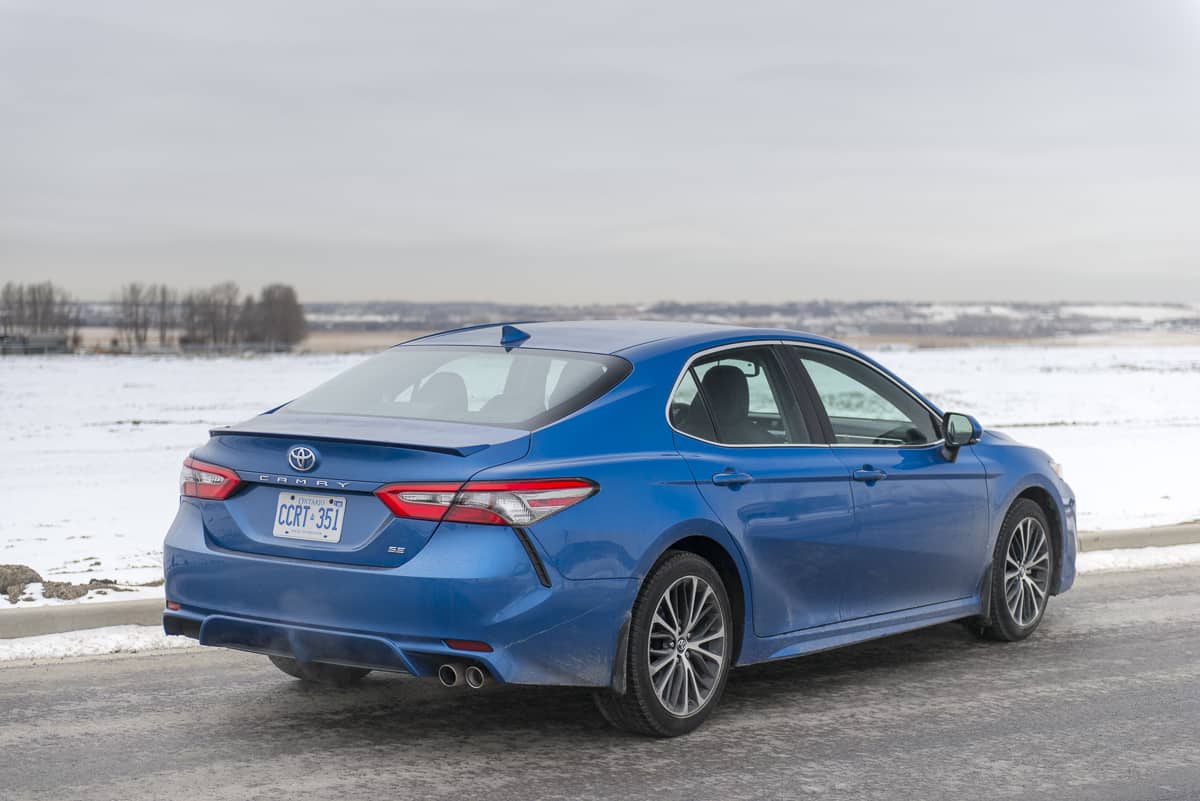 Toyota Camry Hybrid 2018 Interior Impressions
Generally speaking, the Camry is a comfortable, spacious car, but in SE form the Hybrid gets heavily bolstered front seats that feel narrow even to those of slim build.
Other quibbles include interior front-door pulls that are a long reach from where you're seated when the doors are wide open, along with front seat-heater controls placed too far back on the central console. Technophiles may find it odd there is just one USB port in the entire cabin, which I can only assume is a nod to our tester's wireless smartphone charging pad.
Our guess is you're more likely to notice the Entune smartphone integration system, which is exclusive to Toyota and displaces industry-standard setups like Apple CarPlay and Android Auto. That's a shame, because it's fussy and less intuitive to use than those better-known platforms.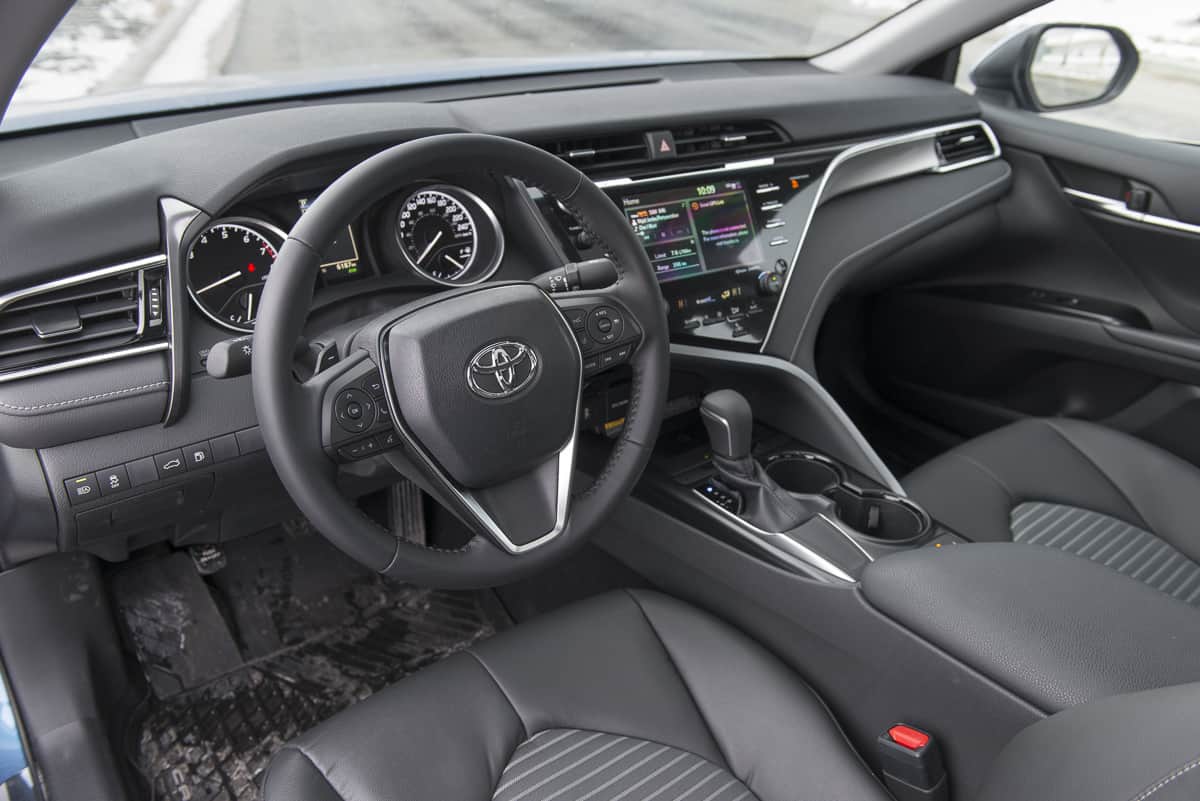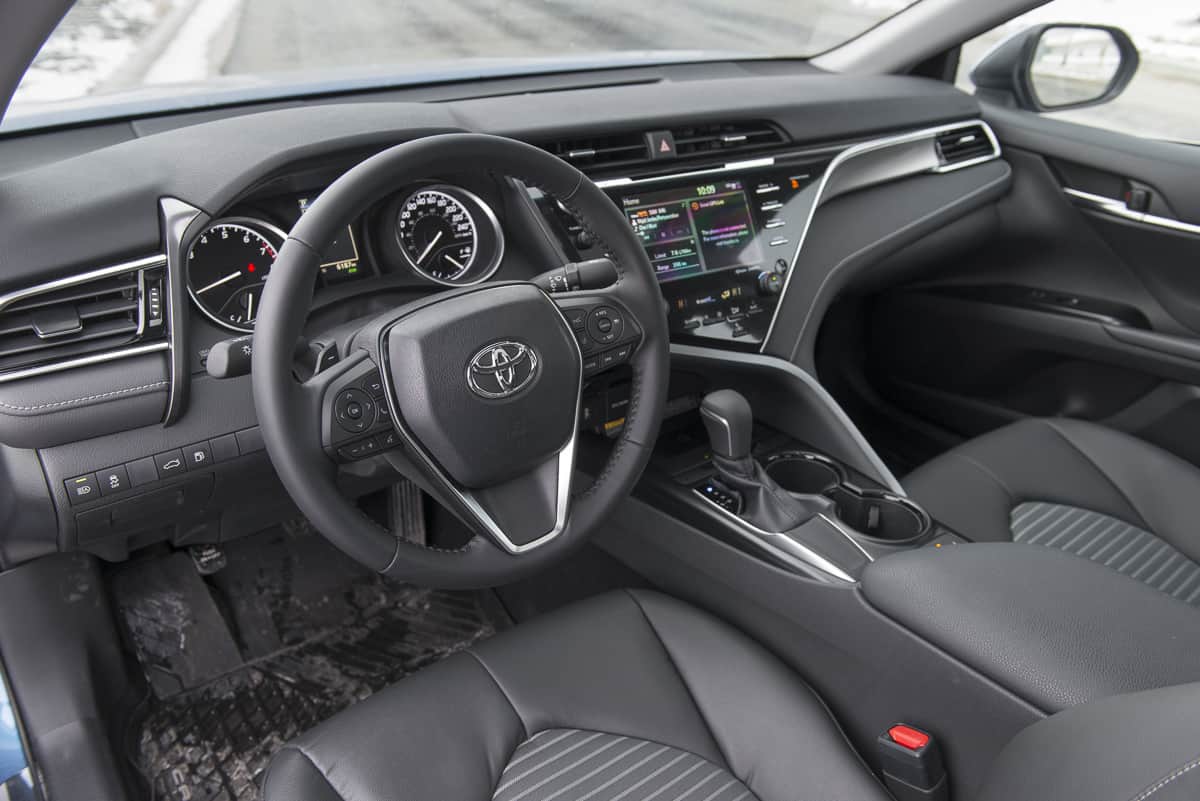 2018 Camry Hybrid SE Price
From a starting price of US$27,800 / C$31,290, our Camry Hybrid's MSRP swelled to US$29,500 / C$33,990 in SE trim, nearly $2,000 more than the previous version. If you're expecting that extra money to buy you a car that lives up to the SE badge's sporty pretense, you'll be disappointed. But rather than misplacing their efforts to make it more entertaining to drive, they've improved on the things that were already good, making it clear the company knows its hybrid vehicles deserve all the attention they get.
For more info, pricing, photos visit:
2018 Toyota Camry Hybrid SE Specs
Engine: 2.5L four-cylinder plus electric motor

Power: 208 hp

Torque: N/A

Transmission: Continuously variable automatic

Brakes: Four-wheel disc

Steering: Electric power-assist rack-and-pinion

Suspension: MacPherson strut (front); Double wishbone (rear)

Fuel economy, ratings (l/100km, city/highway): 5.3/5.0

Fuel economy, observed (l/100km): 6.4

Price (as tested, MSRP): US$29,500 in US; C$32,150 in Canada