Futuristic,
zero-emissions camper van, the VW
I.D. BUZZ Electric Microbus arrives at dealerships in 2022
While us North Americans — from Van Lifers to recreational family campers — may be missing out on the new, wildly popular VW T6 van available in overseas markets, we will instead get a chance to own Volkswagen's fully electric I.D BUZZ Microbus come 2022 when this futuristic vehicle plans to arrive at dealerships. From the looks of this thing, we'd say the German automaker has more than made up for this painful absence of arguably the most iconic camper van.
First unveiled earlier this year at the Detroit Auto Show, Volkswagen made the official announcement to put the I.D. BUZZ into production last Friday at the Pebble Beach Concours D'Elegance — one of the most prestigious automotive events in the world.
Why produce the I.D. BUZZ Electric Concept now?
Most gleaming concept vehicles look great in person on the motor show floor, but rarely if ever actually make it to production. So why has VW decided to go forward with the I.D. BUZZ Electric Concept production? "After the presentations at the global motor shows in Detroit and Geneva, we received a large number of letters and emails from customers who said, 'please build this car'," Volkswagen CEO Dr Herbert Diess said in Pebble Beach. "The Microbus has long been part of the California lifestyle. Now we're bringing it back by reinventing it as an electric vehicle."
And the idea of a zero-emissions camper van for today's lifestyle only makes sense.
Features
Fully-electric, the 2022 I.D. BUZZ Microbus will have its batteries mounted in the vehicle floor. Because the electric drive components — electric motor, power electronics, and such —don't take up much space, the vehicle has a long wheelbase with short overhangs, allowing for a massively spacious interior and great proportions.
Also check out: Valhalla 4×4 Camper: Not Your Typical Sprinter Van
2022 I.D. BUZZ CARGO: Hauling more than people
Inspired by the old T2 (Type 2) from 1949 which not only hauled people but cargo as well, the I.D. BUZZ CARGO model will offer consumers the chance to transport more than their families when hitting the road; ideal for commercial operators, we assume, delivering packages and goods to the inner cities.
Sure, we'll need to wait 5 long years for the I.D. BUZZ Microbus, but it'll be here before we know it. We can wait.
Learn more – 2022 Volkswagen I.D. BUZZ Electric Microbus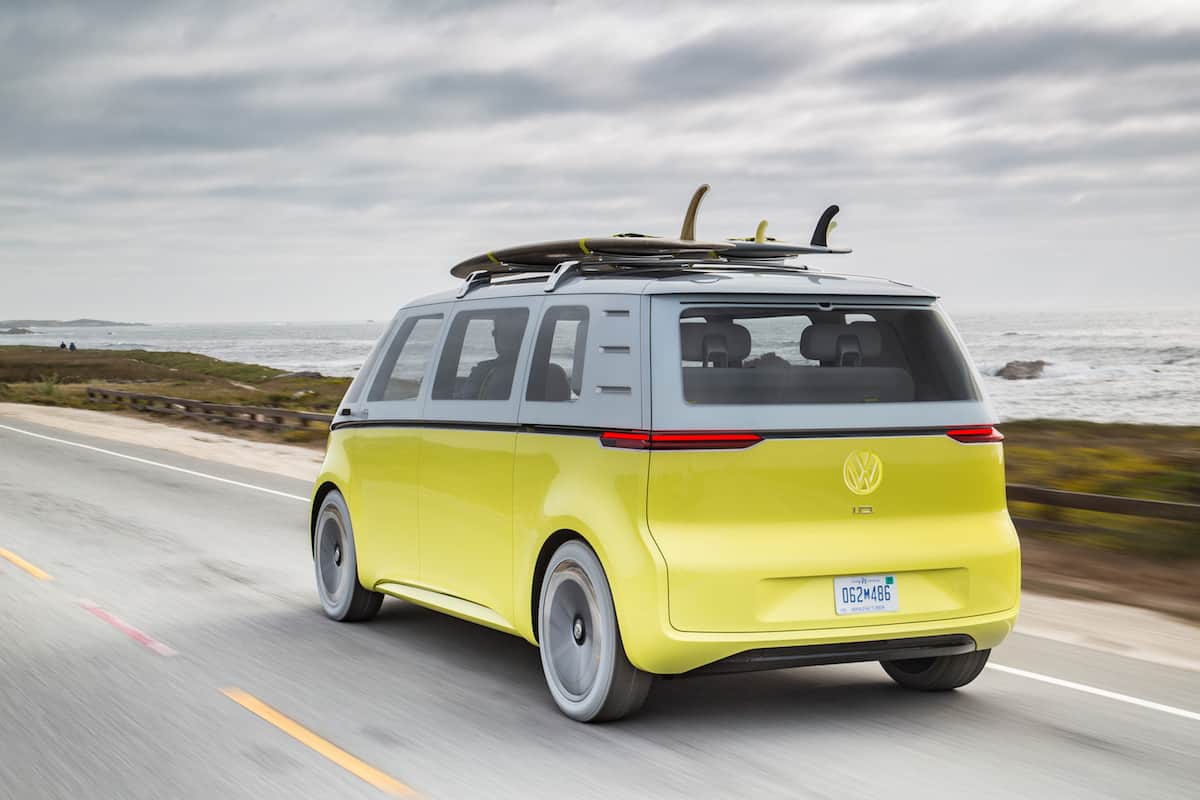 Gallery: