The Tire and Rubber Association of Canada (TRAC) says in its 2016 Winter Tire Report that 30 per cent of Canadians don't own winter tires. The naysayers surveyed for that report cited cost, insufficient driving in winter months to warrant that cost, and the belief that all-season tires are good enough for year-round use as their reasons for deciding not to buy dedicated tires for the season that practically defines life in Canada.
That report goes on to note "an absolute surge" of about 10 per cent in voluntary Canadian winter tire use between 2014 and 2016 outside of Quebec, where winter-specific tires have been the law since 2008. With that in mind, tire manufacturer BFGoodrich says it is less concerned with converting more Canadians to winter tire use than it is about addressing the concerns of current winter tire owners.
Also read: Yokohama iceGUARD iG51v Winter Tire Review
To that end, the company says it designed its latest winter product, the Winter T/A KSI, in response to some of the complaints typically levelled at winter tires, like noise and handling compromises on clear pavement.
We'll address those complaints later on. BFGoodrich's latest winter tire replaces a product called the Winter Slalom KSI in the Tier 2 tire category, which BFG says comprises the kind of mid-priced winter tires that most drivers put on their cars.
Naturally, the manufacturer set out to create a tire better than its outgoing design in all driving situations, but like any well-conceived consumer product, a new tire can't be created in a vacuum if it is to be a sales success. BFG benchmarked the Winter T/A KSI against some of the best-known winter tires in the marketplace, and then gave us a chance to drive cars fitted with the T/A KSI and a few of those competitive tires to judge for ourselves the fruits of that research and development.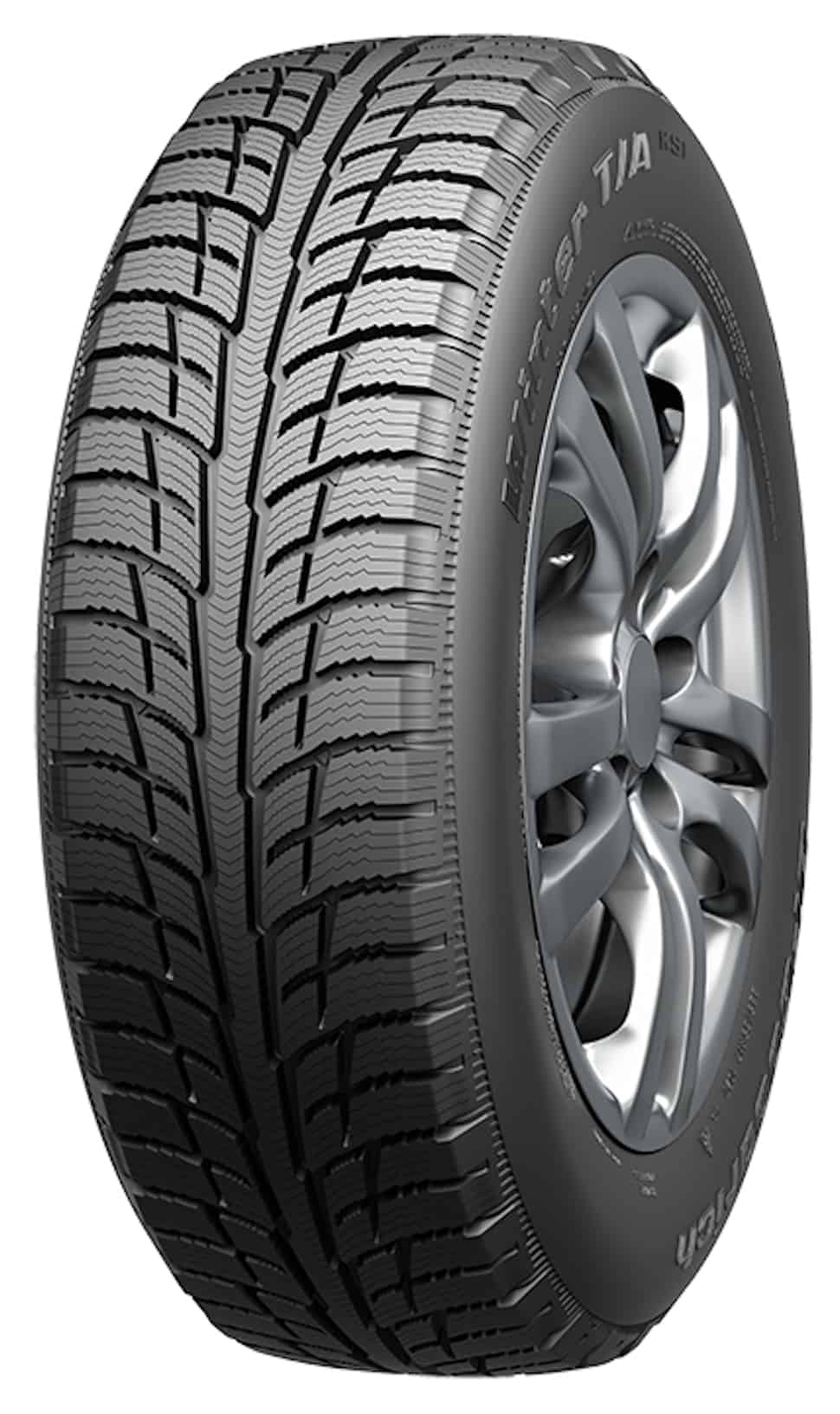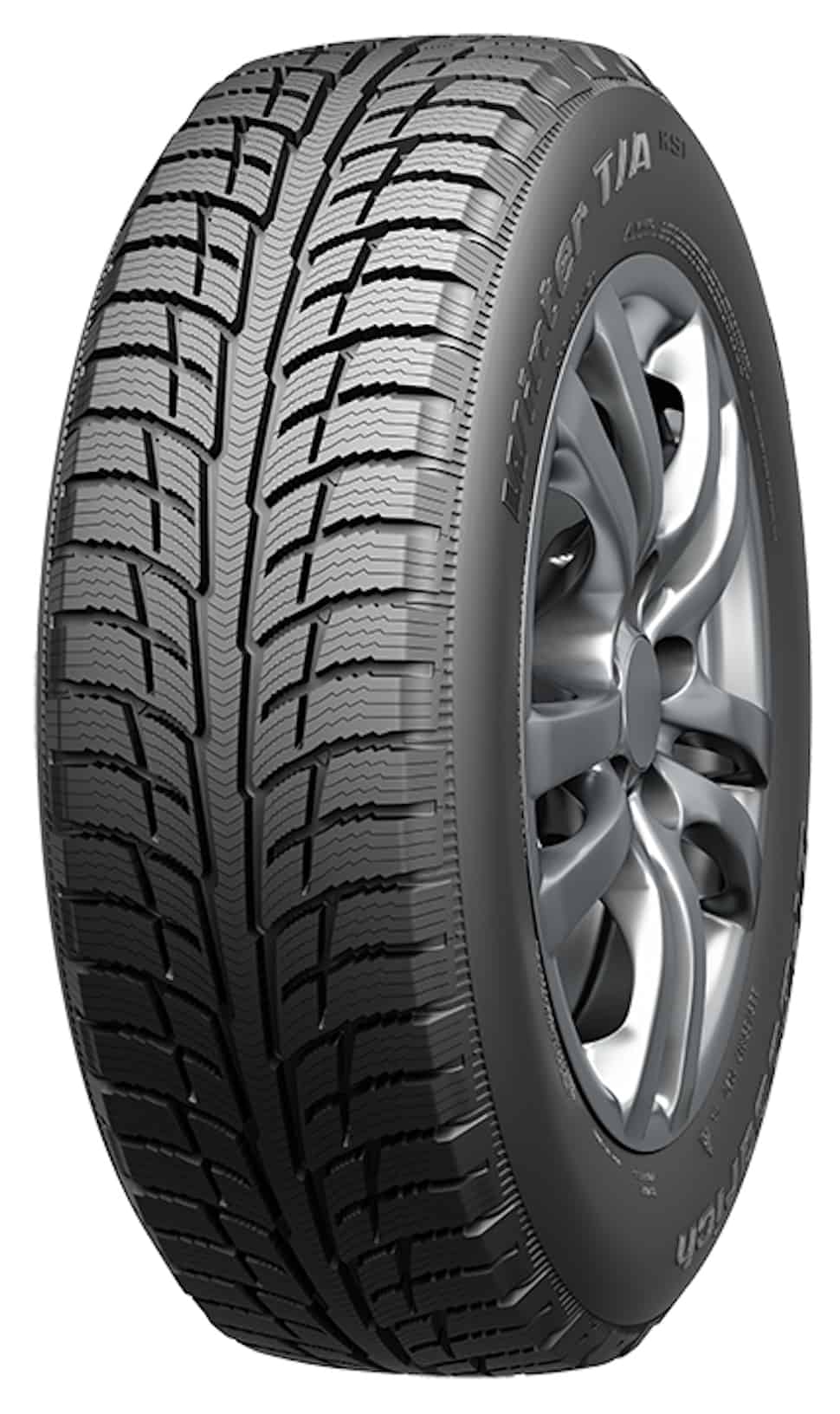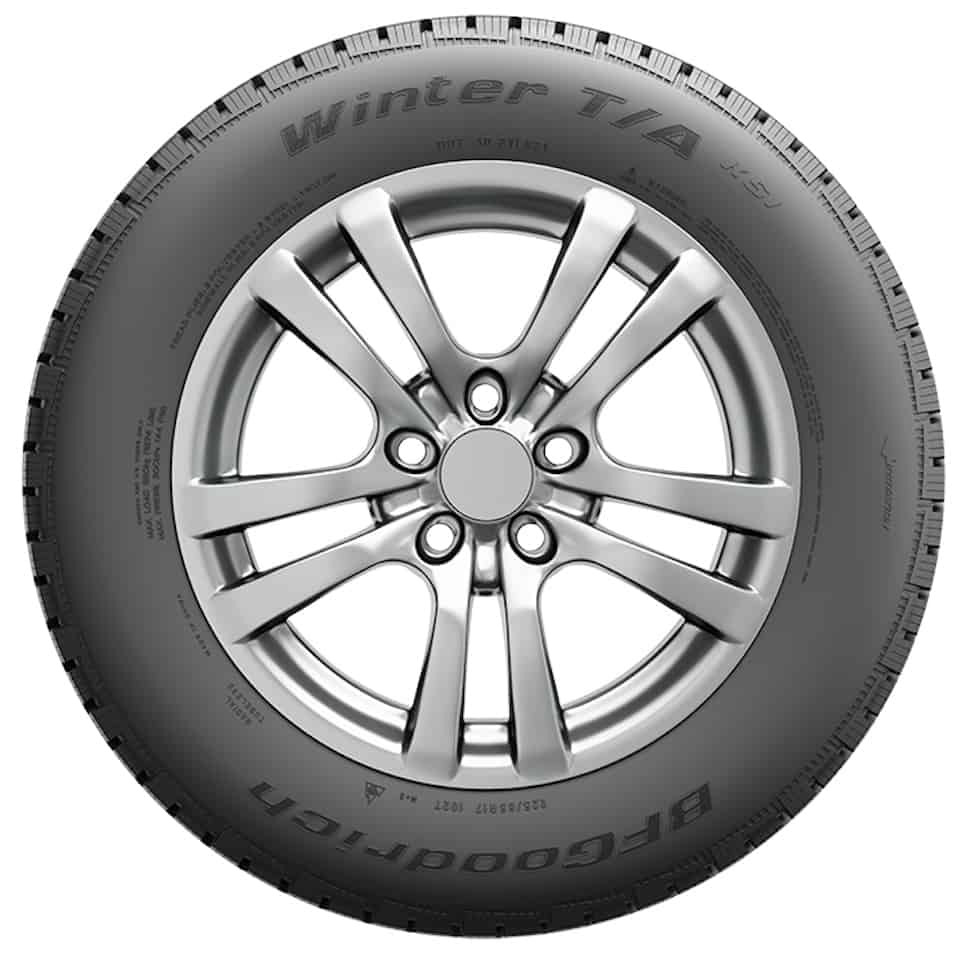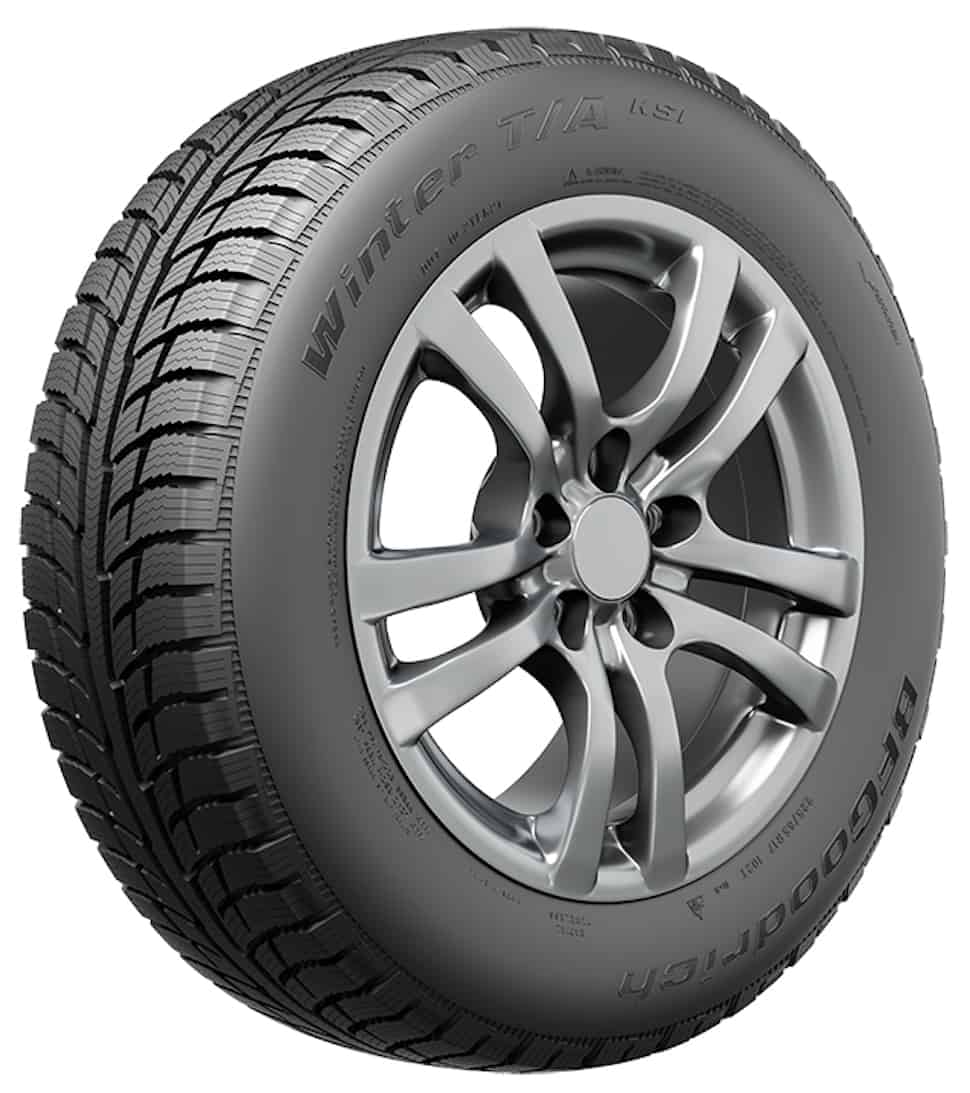 Testing the BFGoodrich Winter T/A KSI Tires
BFGoodrich brought us to the airfield at a former military base in Ottawa's near-eastern suburbs that is now home to the Canada Aviation and Space Museum, where we drove Mazda3 sedans and Honda CR-V crossovers riding on the Winter T/A KSI and a handful of the new tire's direct competitors.
The first challenge was a snowy handling course consisting of two short slalom sections connected by wide turns. Here, we were placed in a pair of Mazda3 sedans, one wearing the new BFG and another shod in Yokohama IceGuards, and told to drive the course as aggressively as we dared in order to put the car into controlled oversteer (a rear-end skid) in the slalom sections and then do our best to battle understeer (a front-end slide) while powering through those longer turns.
Also read: When To Replace Tires: 3 Things You Should Know
The second test was an ice slalom driven in Honda CR-Vs that pitted the T/A KSI against the Toyo Observe GSi-5, in which we were instructed to maintain a steady speed and simply do our best to steer the car through the pylon course.
Finally, we got back into a different pair of Mazda3s for a straight-line ice braking test that pitted the new BFG against the Firestone Winterforce.
Performance Impressions
The first two tests were the most telling.
Handling Course
On the handling course, the BFGoodrich-shod Mazda was more predictable in its responses, with the tires working better to keep the car pointed under control, despite our best efforts to upset it. The Yokohama was more eager to let the car slide around, which made for fun times in a controlled environment, but the new BFGoodrich would be the more confidence-inspiring choice on a snow-covered highway.
Slalom
In the icy slalom, the Winter T/A KSI once again felt more settled, responding to each steering input with an understeer slide that gently resolved into just enough grip to point the car where we wanted it to go. There wasn't that much more absolute grip than in the Toyo-equipped car, but that tire was more abrupt in how it regained traction, which in the end made the car more difficult to control.
Straight-line braking test
The straight-line braking test was the easiest to execute, but made it the most difficult to gauge by the seat of our pants which tire was better. In the end, it was down to stopping distance data measured by a GPS-based performance meter in the car, which showed the BFGoodrich was better at sticking to the ice than the Firestone.
Now, if we had our way, we'd have driven each of the competitors' tires through all three tests in order to see which ones excelled in any specific situation. We also felt that running through that first handling course with the Mazda's traction and stability control systems turned off was unrealistic, but it did allow us to feel the tires at work with no electronic interference.
Tire Design
At the heart of the Winter T/A KSI's performance are a number of design cues BFGoodrich says are there to address a variety of specific winter driving scenarios.
One is the way some of the tread blocks are slightly inset from the shoulder of the tire. That's a trick BFGoodrich borrowed from its own T/A KO2 off-road tire that it says helps the winter tire "dig" itself out of ruts in deep snow and slush that you might find on snowy highways.
Also check out: Tire Rotation | Everything You Need to Know
The rubber compound contains more silica (also known as fancy, very fine sand) that aids ice traction, along with zig-zag sipes that increase the tread's surface area.
And like most winter tires, there are wide grooves between the tread blocks to aid the evacuation of water and slush so the tire can find grip on the pavement below.
And what about those clear pavement compromises we mentioned up top? That silica-heavy compound works with an interlocking sipe design to eliminate the squirmy, unsettled sensation that a winter tire's soft rubber can exhibit in warm weather. A continuous centre "rib" that runs the entire circumference of the tire is a common trick for improving steering feel on clear roads. And the entire tread design was conceived to help reduce road noise on dry or wet — but clear — pavement, which BFGoodrich's research showed were the surfaces drivers found themselves on about 80 per cent of the time.
Takeaway
We understand those complaints, as we've experienced the same drawbacks driving winter tires in unseasonably warm winter weather. As much as we appreciate BFGoodrich going that distance to create a tire that eliminates some of those compromises, what we were really happy to see was that the Winter T/A KSI feels very competent in the kinds of true winter conditions that prompt about 61 per cent of Canadians to buy winter tires in the first place.
Also check out: Winter Driving: Cooper Tires Latest Winter Tire Technology
BFGoodrich hasn't yet set prices for the Winter T/A/ KSI, but will do so closer to its arrival at tire dealers in September 2017. At launch, it will be sold in 32 of the most-common sizes, with six more less-common fitments to be added about a year later.