AGV's new SPORTMODULAR is the only modular helmet built entirely of carbon
Italian firm AGV has been in the motorcycle helmet business for 70 years now, known for combining the highest safety ratings with clean designs . To get the party going, they've just released the world's first full carbon finer modular helmet which not only looks sharp and protects your noggin but weights a mere 2.85 lbs (1,295 grams).
Backed by over 1000 hours of wind tunnel scrutiny, this full face biker helmet features a chin guard, a patented Reversible Crown for warmer or cooler riding, and integrated intercomm system.
Add a panoramic visor offering riders a 190-degree horizontal view, AGV wanted to produce a product that truly combined features of a premium modular helmet with those of a MotoGP helmet, sold in 3 shell size coverings from a 52-53 cm XXS to a 63-64 com XXXL.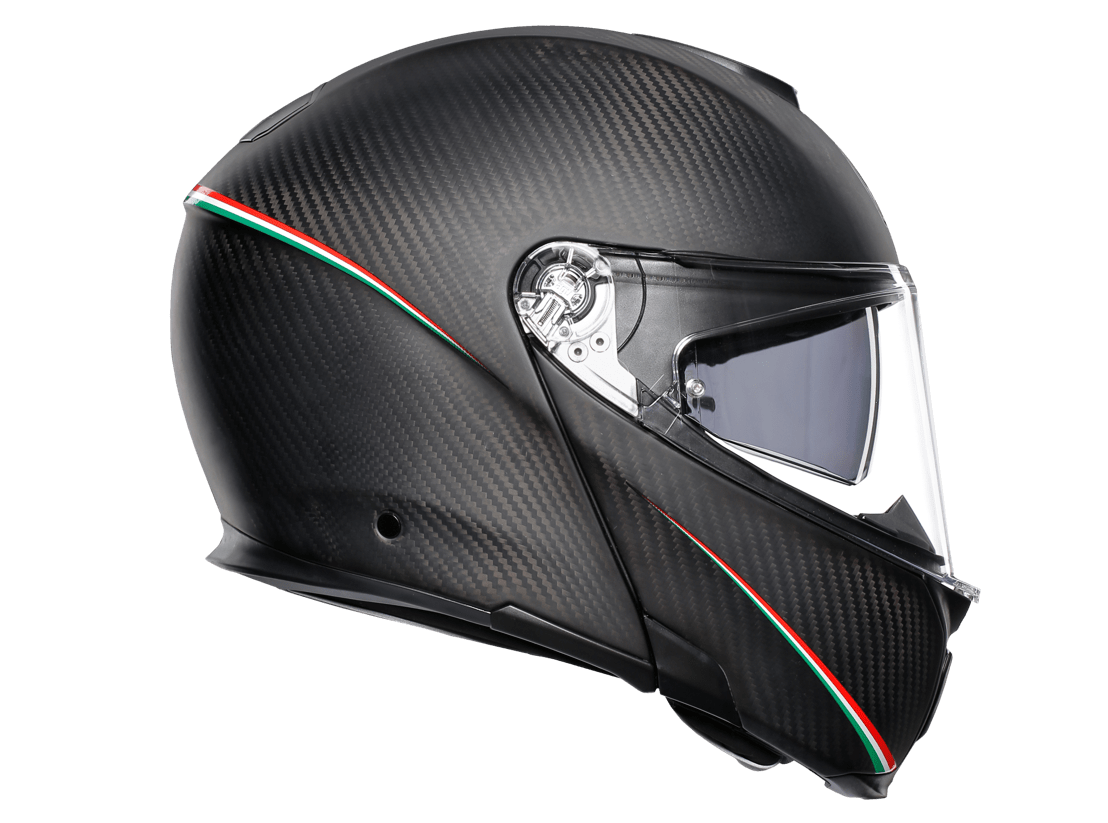 Removable without tools, the anti-scratch visor comes in two different sizes and provides a patented visor lock system to prevent the chance of accidental visor popups. Best part? You can wear your sunglasses as well.
As the company's CEO Cristiano Silei puts it, "SPORTMODULAR is a revolutionary helmet created for today's motorcycle riders who want safety, comfort, performance and sporty design, all in one helmet. After all, we only have one head."
The new AGV SPORTMODULAR looks to set a new world standard in the modular helmet category that shatters previous standards of safety, comfort, and design. Hopefully, we'll get to do a proper review this season and see for ourselves – stay tuned.
Check out the SPORTMODULAR page to learn more. Or check out this short video by AGV: