Known for protecting the invaluable noggin of The Doctor himself, Valentino Rossi, Italian motorcycle helmet manufacturer AGV develops and tests materials and designs on racetracks around the world, and it shows.
The cost to protect your head:
New riders often ask the question, "How much should I spend on a helmet?" I've been known reply by asking them the question, "How much is your head worth?" I do however elaborate beyond that initial quip by asking several questions and stressing the importance of comfort, fit and quality.
After all, the best helmet will be one that isn't a burden to wear and does all the right things should the worst case scenario occur. Some riders are comfortable with the minimum legal requirements for head protection. AGV goes above and beyond those requirements and I recommend you do too.

Corsa R vs
Pista GP
While the Pista GP R is the MotoGP helmet that the greats wear when they race, the Corsa R was designed for track use or street riding and comes in at a lower cost of entry.
Related: Valentino Rossi Unveils 'Back to the Future' Inspired AGV Helmet
Coincidently, if you want the hydration system or spoiler featured on the higher trim Pista GP R but you're not into the added cost, you can add them to the Corsa R as interchangeable options.
Key impressions of the Corsa R hemet
Even just removing it from the box, I immediately noticed a difference in how light it was compared to the last lid I'd been wearing. Not by a significant margin, but a discernible one.
Inner liner, vents, colours
The next thing I noticed was the density and softness of the inner liner. The Corsa R also features a reversible crown insert – one for warmer weather, the other for cooler. The vents have also been revised for improved air flow.
Available in gloss or matte black, the outer shell consists of carbon, aramid (strong, heat resistant fibres), and fiberglass.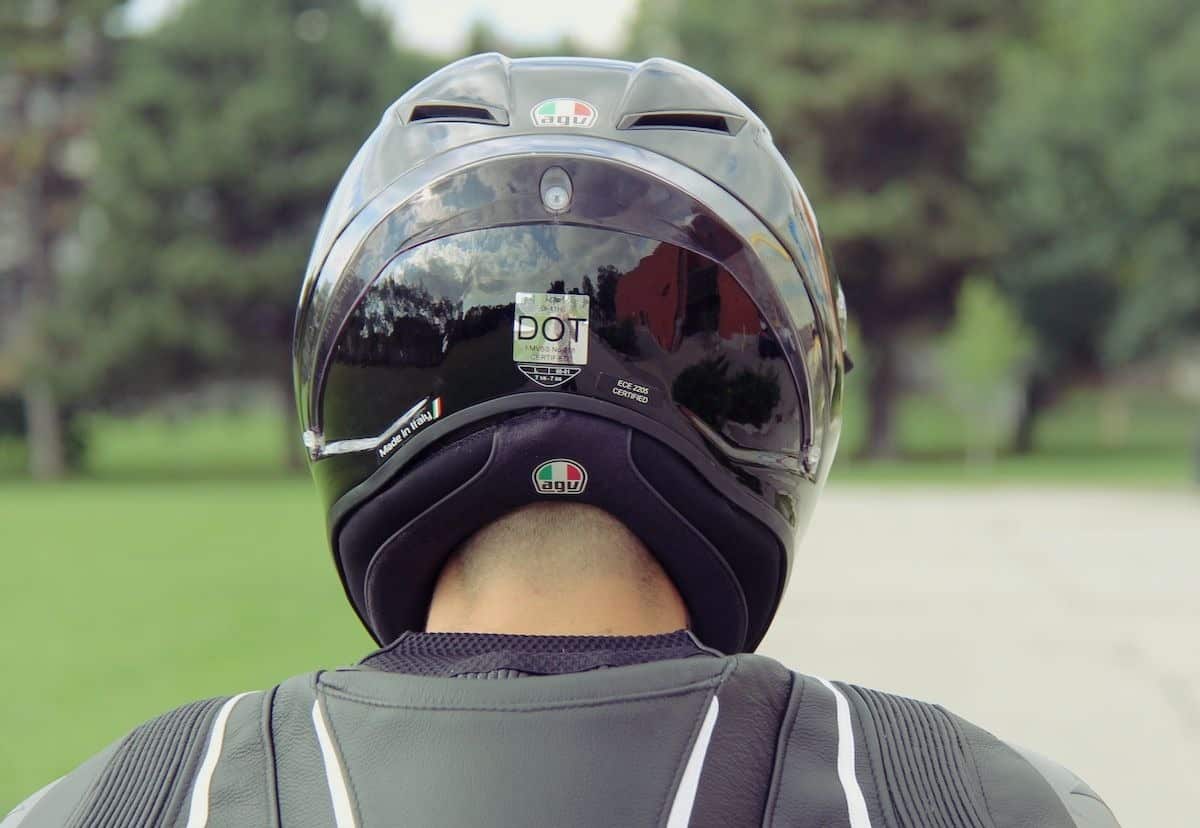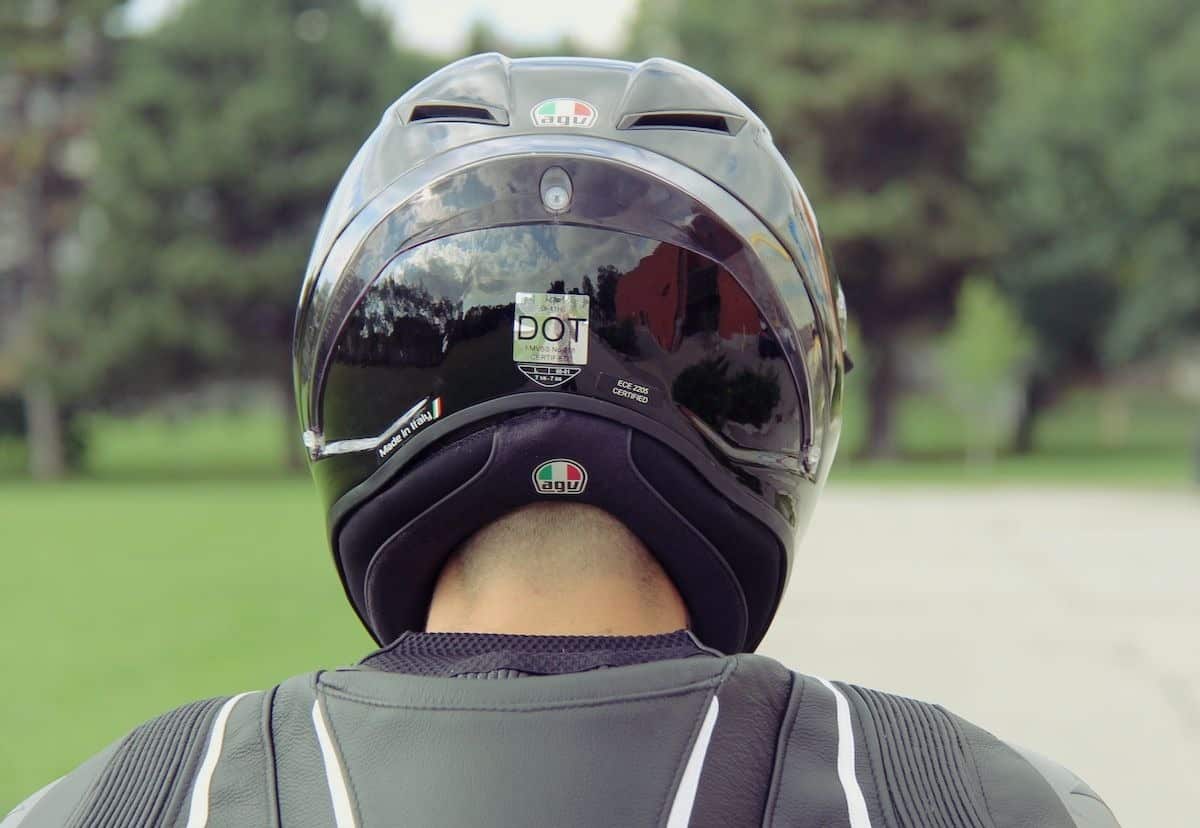 Comfort
I tested the Corsa R while riding a number of drastically different motorcycles – with fairings and without – from cruisers to super sports. At highway speeds there was no bobble head action happening related to the weight or shape of the helmet.
Visor release
Designed with aerodynamics in mind, but also safety, the rear spoiler is designed to detach upon contact so it won't get caught on something and cause added injury. The visor release is easy to use and won't have you fumbling to open it.
Noise
I always wear custom ear plugs when I ride, but removed them for the purpose of gauging noise levels which were less than most full face helmets I've worn.
Full face protection
Some riders flat out refuse to wear a full face helmet because they feel it impedes their view, but the Corsa R offers 85-degrees of vertical vision range and 190-degrees horizontally, making this argument moot.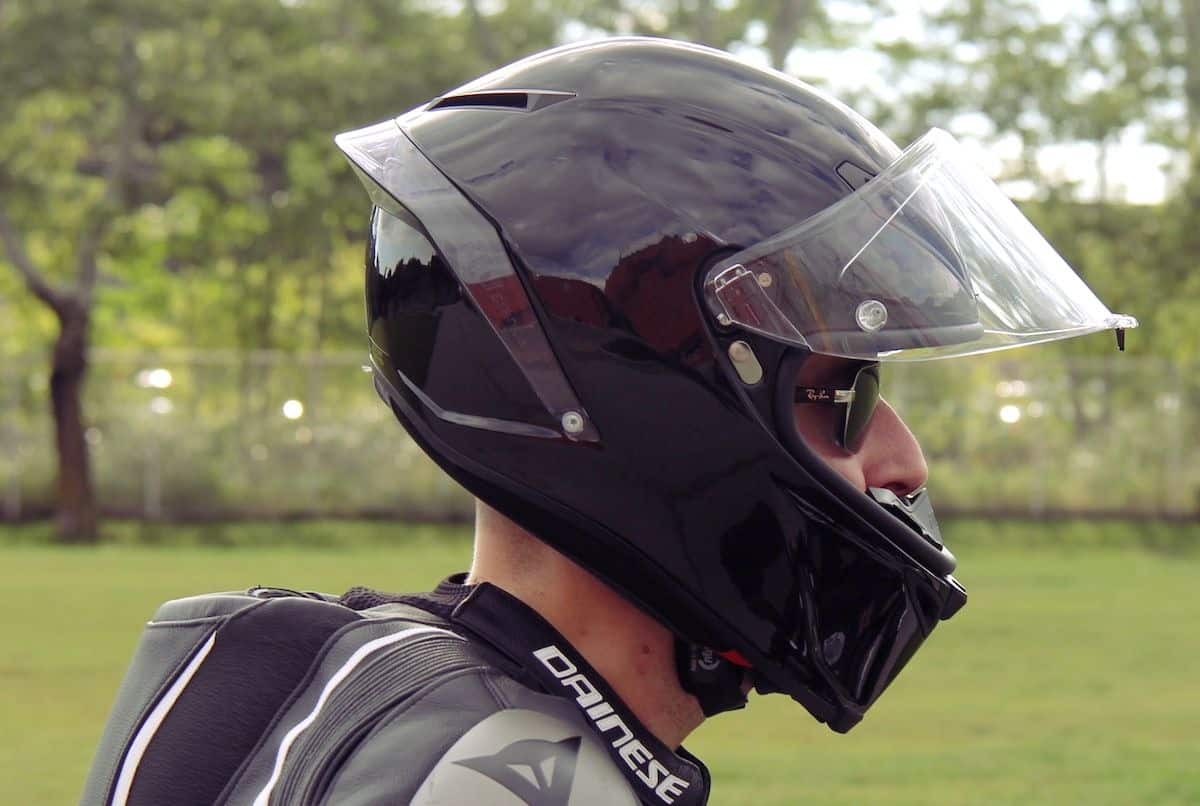 Takeaway
Having an oval head shape, traditionally I have had a challenge finding helmets that are the right fit. Owners can choose from additional or alternate padding (for a price), but the Large size fit me just right.
Enviably, I have a wide selection of helmets to choose from on any given ride, but the Corsa R has become my most common go-to thanks to how light, comfortable and quiet it is.
You may pay a bit more, but you'll notice the and appreciate the difference. Current price is about US$799.95 at most big gear retailers.