Motorcycle riding is a sport – for some, it's a professional pursuit. For others, it's purely recreational.
But, as with any sport, there's a certain amount of personal equipment required to be safe and minimize the potential for injury from something as simple as a tip over in a parking lot to a serious crash out on the highway.
Trevor Dech, owner and chief instructor of Too Cool Motorcycle School in Calgary recommends when riding to follow the axiom All the Gear All the Time, simply shortened to the acronym ATGATT.
From the top to the bottom, here's the motorcycle gear Dech suggests every rider should wear.
Motorcycle Helmets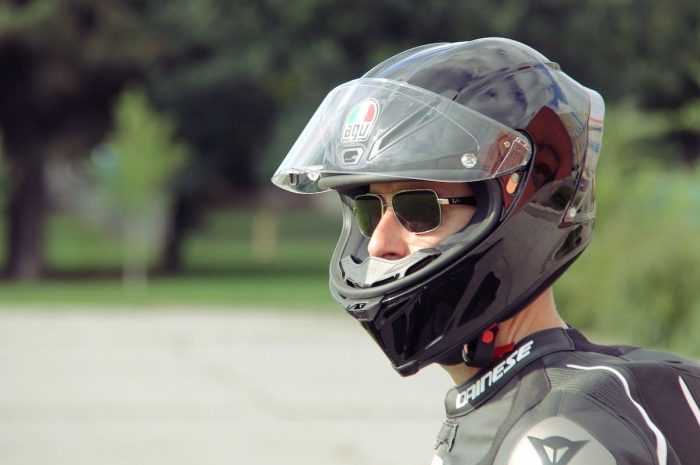 "The ground doesn't care what kind of motorcycle you ride," Dech says, and adds, "If you're going to go down, you're going to go down and there's no correct way to fall."
Buy a helmet that actually fits
With that in mind, Dech says the most important aspect of a helmet is proper fit.
"A lot of people will buy a helmet almost a size too big because they want it to feel comfortable, but it should be snug in the cheeks, as though it would be difficult to chew gum with it on. And, there shouldn't be any pressure points on the head," Dech explains.
A pressure point would feel as though someone was pressing a knuckle into the head. That pressure will get worse and worse over time and can cause headaches.
Dech says many new helmets now have a degree of adjustability, especially in the cheek pads. The pads can be opened up, a layer taken out or added in, and tried again. You're looking for good, rounded pressure all around the head but with no specific pressure points. Also, with a helmet fitting snug at the beginning, the expandable polystyrene (EPS) liner will begin to conform to the head. EPS is a crushable foam, and in a motorcycle helmet it's the layer between the interior comfort liner and the exterior hard shell.
Need more reasons to wear a snug fitting helmet?
"You don't want the helmet to move when you're shoulder checking," Dech says, "because it could roll and cover your range of vision."
Another point to remember about helmets. Dech says manufacturers say it's good for five years from the day you put it on. However, it's up to a rider to realize when a helmet might not be feeling as snug as it once fit – and to replace it at that time.
Here's a good resource with videos of the different types of motorcycle helmets on the market.
Motorcycle helmet safety standards and DOT certification
When it comes to helmet certification, "The minimum requirement is a Department of Transportation (DOT) sticker," Dech explains. "It means the manufacturer proclaims it follows all guidelines set out by DOT. But you can also look for Economic Commission for Europe (ECE) certification or Snell certification. Both check and test the helmet at a higher level."
For more background on the certification processes, visit Revzilla's Helmet Safety Ratings 101 here.
A Snell approved helmet costs more because the manufacturer pays for the testing of its product. But, as Dech says, "You might be spending more, but the head protection is so much better. If you're worried about spending so much money on a helmet, I always say stop going to the coffee shop for three months and put what you save towards a helmet. Also, I recommend shopping locally – support your riding community and go talk to someone about helmets and fit.
Stay away from buying a helmet online
"You also have to be a bit more cautious if you're buying online, especially when it comes to helmets. It might not be what's represented.
"A friend's wife bought a Shoei from Europe and it showed up with just a Shoei sticker and no other markings or identifiers. If you get a $750 Shoei helmet for $150, there's something wrong."
Motorcycle Riding Gloves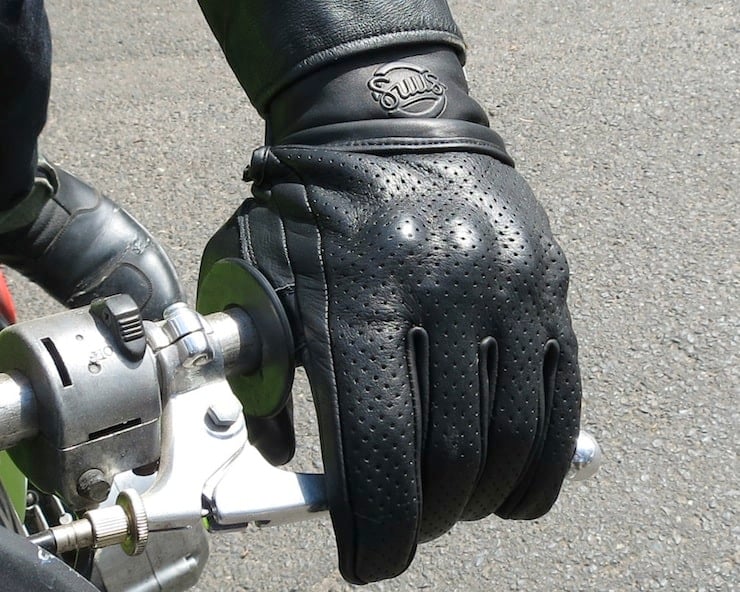 "Don't go to Walmart and buy Isotoner gloves, and don't wear welding or gardening gloves," Dech suggests. "Wear something made by motorcyclists for motorcyclists.
"What should gloves feel like? It should feel like a glove, but understand you're not making a fist when you're riding but holding a bar.
"They're not hold-on-for-dear-life bars, they're handlebars, and you'll be holding them lightly."
To that end, make sure gloves are comfortable with no pinch points or seams in a spot where it could cause irritation, like the palms. Also look for some protection for the knuckles, not necessarily for falling down, but there's always a possibility that other vehicles could kick up sticks or stones. Palm protection is nice as well, Dech adds, and that could be Kevlar or a low friction plastic.
Also read: Smart Motorcycle Gloves with LED Turn Signals
Motorcycle Protective Jackets and Riding Pants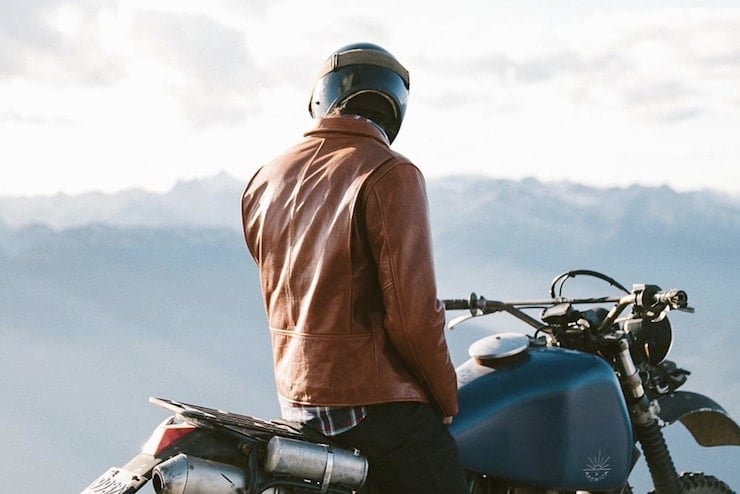 "Once again, buy something made for motorcycle riding," Dech says.
Dech suggests many riders want to wear their gear on a bike, and then be able to walk comfortably into a coffee shop. That means protective clothing with a bit more style.
"We're seeing rider clothing being made of abrasion resistant materials to protect the skin, but the gear has some sense of fashion. The other option is a full motorcycle race gear suit – some people call those the Power Ranger suit."
One of the most important safety additions to motorcycle gear in the past few years has been the introduction of reactive armour — a malleable type of material put in the elbow, hip and knee areas.
One of the most important safety additions to motorcycle gear in the past few years has been the introduction of reactive armour — a malleable type of material put in the elbow, hip and knee areas.
"It's pliable," Dech says of the reactive armour, "but if you hit a reaction pad with a hammer it turns hard, and then turns supple again. You can replace the armour in the jackets and pants and it's easy to modify."
Basically, you're looking for abrasion resistance for the skin, and some armour to protect the bones.
"Once you get on a motorcycle, the game is the game and you're on it," Dech says, and continues with a hockey analogy. "When first introduced to hockey, a kid isn't going to say, 'I don't want to wear the gear' to his parents. The kid's wearing it from the beginning for their own safety and protection."
Motorcycle Riding Boots
Proper footwear when riding is very important, Dech says.
"The Number One thing about a boot is it should be structurally designed to not crush sideways if a bike falls on the side of your foot" Dech says. "Sixty-seven per cent of motorcycle accidents occur and cause injury below the sternum, and people often forget about protecting the bottom. You want to protect the ankle, shin and foot from engine heat as well as from accidents. There are several riding boots coming out that look like high top running shoes. They have great crush protection, but unfortunately, there's no shin protection."
One final bit of protection Dech mentioned are airbag vests. This is relatively new technology, with some brands fitting inside of jackets. The one manufacturer Dech recommended is Hit-Air. "You put the Hit-Air vest right over your gear, it's very thin, and it's tethered to the bike," he says. "If you come off, it will instantly inflate (via a CO2 cartridge) and help protect your core, including your tailbone, neck and back.
"There are two main colours, black and fluorescent yellow, and both have reflective patches for increased visibility. They're comfortable to wear and work very well with existing motorcycle jacket vent systems."
There you have it, the motorcycle gear you need and why they're important. Next, if you're new to riding, read our story about the benefits of taking a motorcycle training course.