Because you can't go RV'ing without a helicopter. The Furrion Elysium Concept RV – a 45-footer arriving early 2019 – comes equipped with hot tub, a few 75″ 4k TVs, and a helicopter when driving just won't cut it.
Not as hardcore as the Action Mobil Globecruiser or the Bruder Expedition EXP-6, the Elysium might just be the best motorhome we've come across.
The US-based company founded in 2004 by three founders, believe in innovation and to "make the future perfect." A bold statement, but Furrion is a bonafide tech company looking to shape tomorrow with a team of over 60 engineers, focused on clean energy, exo-bionic technologies, design, manufacturing, and crazy-ass RVs like this one.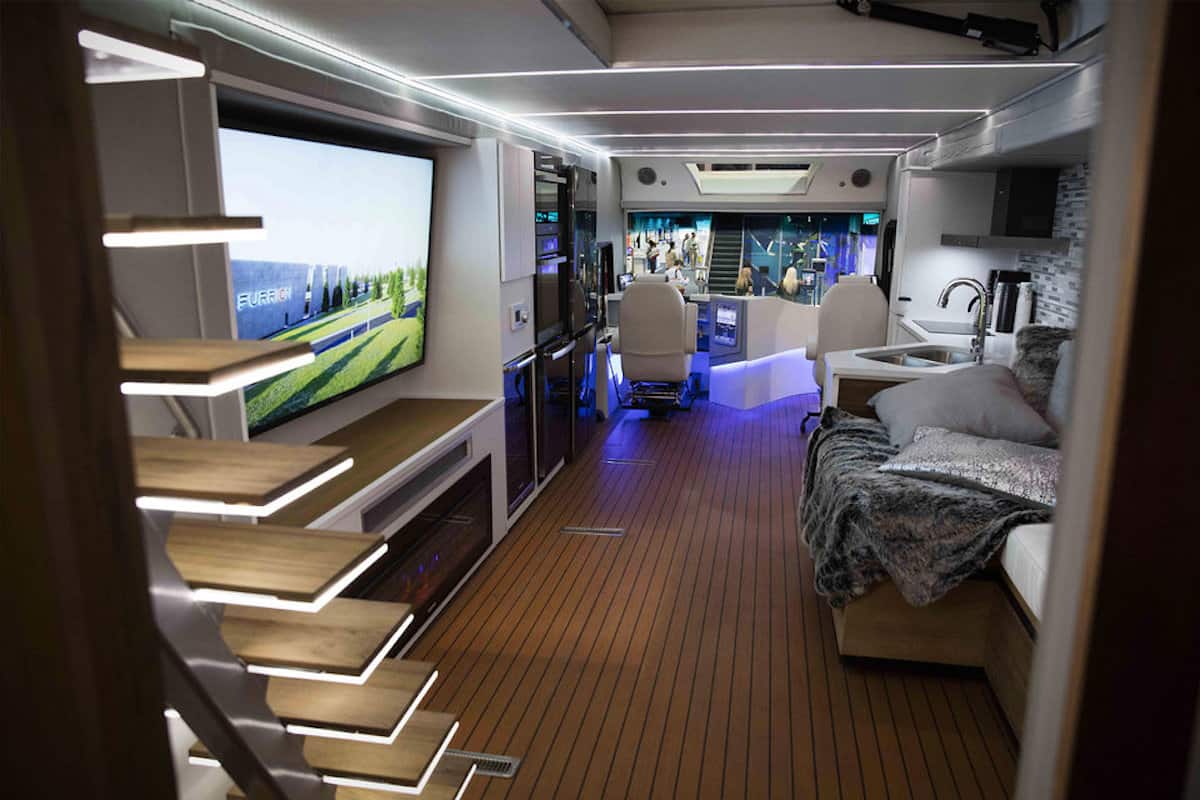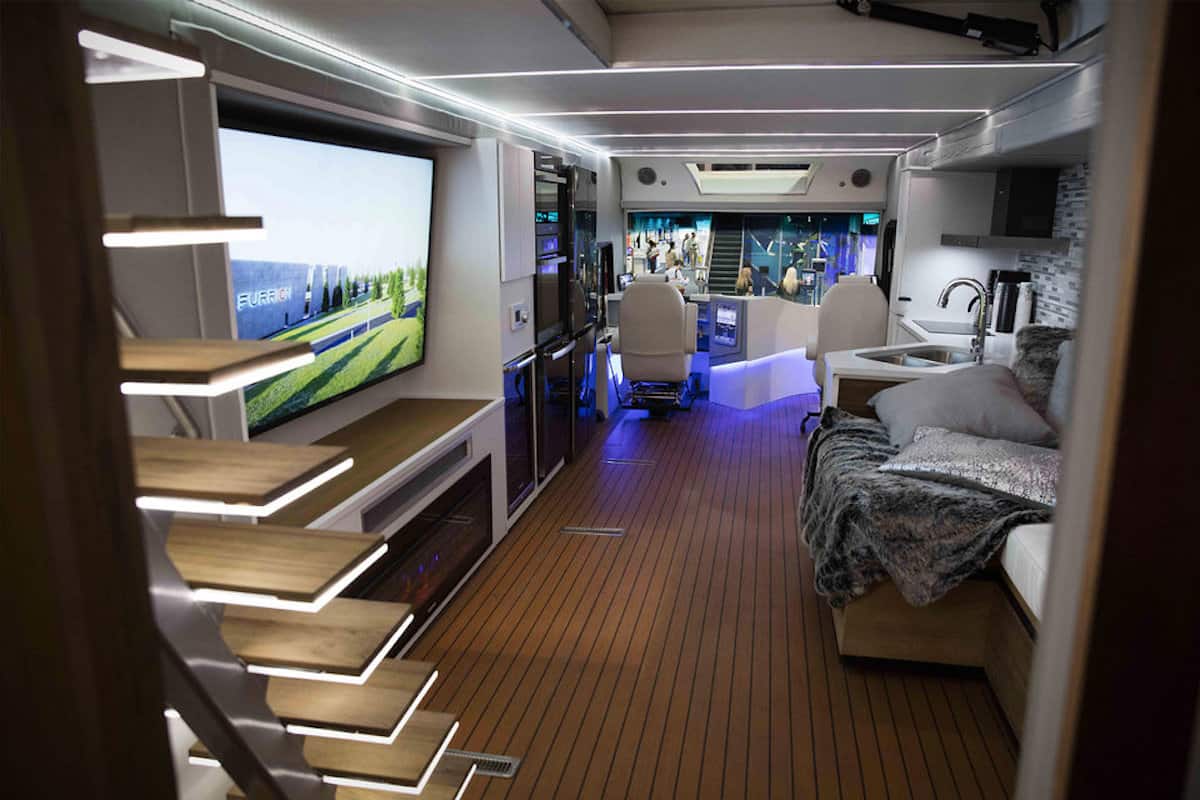 Measuring 45′ long, 8′ wide, 13′ 6″ high, the Elysium is like most posh recreational vehicles essentially offering a fully operational home on wheels. But this one is a bit different, if you couldn't tell.
The cabin packed with modern and state-of-the-art Furrion tech will put most RV interiors to shame; add a fireplace, observation cameras, a gourmet kitchen, and a 15" touch screen infotainment system with RV navigation to round things out.
Also read: 22 Best & Most Badass Off-Road Vehicles, SUVs, and Adventure Machines of 2017
Want to impress your buddies? The upper deck is designed for entertaining with a nice little lounge setup – where you guests arrive on a Robinson 22 helicopter.
Go to Furrion's site to learn more about the Elysium RV.