Detroit, MI – Concept cars are an auto show favorite and the 2018 North American International Auto Show (NAIAS) in Detroit is no exception. Two concepts of note come from Lexus and Nissan; both hint at the shape of future crossover models to come.
Lexus LF-1 Limitless Concept
The Lexus LF-1 Limitless is a stylish, full-size coupe crossover that previews a likely range-topping model. A product of the company's California design studio, its rear-set cabin and long hood give it interesting proportions and take Lexus into a different area from its regular sedan and SUV offerings.
No powertrain has been specified but the company says it could be made available with anything from a battery-electric setup to a plug-in hybrid, fuel cell or conventional combustion engine.
Until a production version is confirmed, Lexus buyers seeking full-size luxury will have to make do with the new LS sedan, which goes on sale in February priced at US$75,000 for the turbo model and US$79,510 for the Hybrid.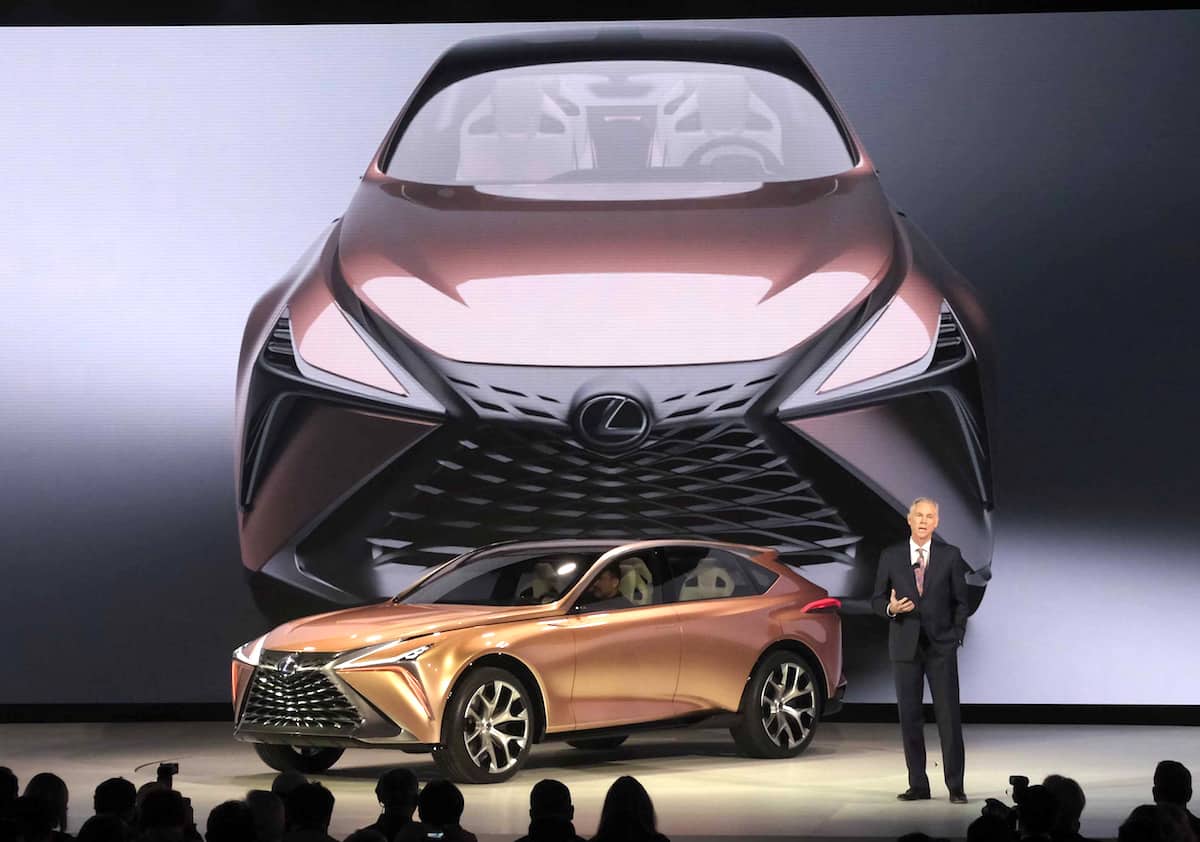 Nissan XMotion Concept
Nissan, meanwhile, is using the XMotion (pronounced 'Cross Motion') to preview the company's future design language – inside and out – describing the car as "a blueprint for our forthcoming compact SUV lineup". The emphasis here is squarely on the conceptual design, inside and out; no powertrain details or technical specifications have been released.
In XMotion, North American utility has been combined with traditional Japanese aesthetics and craftsmanship. The car sits six passengers in three rows, surrounded by no fewer than seven screens that monitor infotainment and autonomy functions.
The company is already riding the wave of compact crossover popularity. More than 75,000 Rogues have been sold in the US with Nissan's ProPilot driver-assistance technology and this summer, the smaller Kicks will fill the hole left by the discontinued Juke.