Detroit, MI – One of the longest-produced vehicles of all time will finally be replaced later this year when the all-new Mercedes-Benz G-Class reaches the market. The 2019 version of the luxury off-roader was appropriately joined on stage at the 2018 North American International Auto Show (NAIAS) in Detroit by another icon of strength who was Made in Austria but became popular Stateside – Arnold Schwarzenegger!
New G-Class Features
The all-new model is 375 lb lighter than before, considerably more spacious and incorporates the latest electronic and driver assistance technologies, yet retains the distinctive, boxy look of the original, which has been in production since 1979. The traditional body-on-frame construction is also retained, but the design is new from the ground up.
Also check out: Chat With Mike Horn: Exploring the Globe in a G-Wagon
While equipment and refinement quotas have been raised, the G-Class's small development team – which comprises engineers from Mercedes, AMG and supplier/assembler, Magna Steyr – has made sure that the SUV remains every bit as capable off-road as its rugged predecessor. Prototypes were submitted to 2,000km of testing on the Schöckl, a mountain near the development facility in Graz, Austria.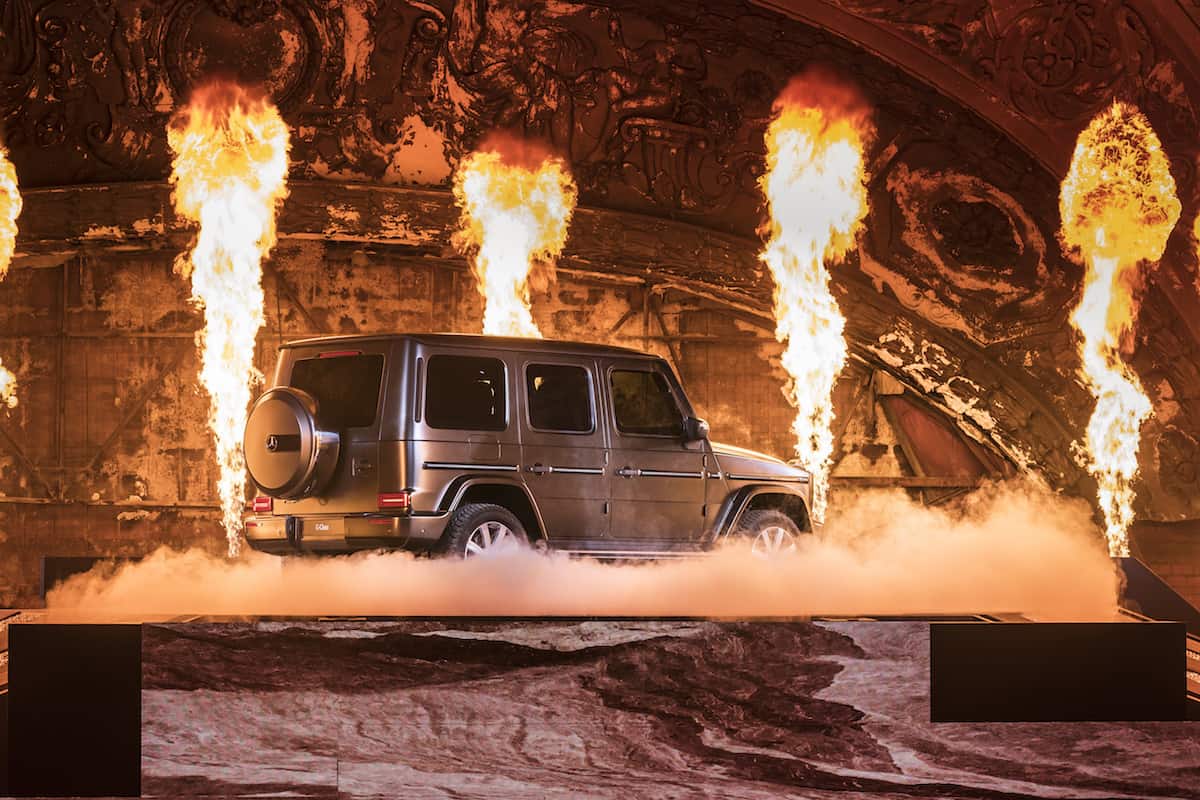 Love from AMG
Key mechanical changes for the new G-Wagen are an AMG-engineered, independent front suspension in place of the old live axle and a specially adapted, 9-speed automatic gearbox. The G550 model – the only one available for now – gets a 4-liter, twin-turbocharged V8 that makes 416-horsepower and 450 lb-ft of torque.
We'll have more info on pricing and release date when it comes in.