What do you get when you combine a love of racing and an aesthetic for art? Linear Edge Wall Art.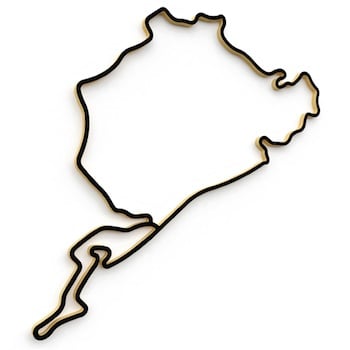 With a variety of wall-mounted sculptures and coasters in the shape of famous car and bike racing tracks, this company has captured the attention of racing fans in a very interesting new way.
The wall sculptures are the highlight of the Linear Edge products, built of Baltic birch wood topped with a layer of black laminate. The ingenious thing about these sculptures is that you can hang them on your living room wall, and they are attractive pieces of modern art, even to those who care nothing about racing. On the other hand, racing fans will be thrilled to see their favorite tracks featured prominently in the home, making these the ultimate in design compromise. Sculptures start at $160.
Another option is the set of coasters, which are black with white engraved outlines of the tracks. These are very reasonably priced at under $30 for a set of four.
The more you consider it, the more clever these products become: if your spouse wants an elegant décor, these are an easy way to bring a little of your personality into the room without changing the overall aesthetic.