Sun, surf, and world premieres – what else do you need? The LA Auto Show every year kicks the car season into gear and 2017 was no exception. We hit the media days to focus on all-new products making their global debuts, including several 2019 models. Best part? These aren't glossy concepts – they're the real deal; all production vehicles available next year. From the new Infiniti QX50 crossover and full-size 2019 Subaru Ascent SUV to sportier offerings like the lightweight Carrera T, the BMW i8 plug-in hybrid supercar, and 755-hp Corvette ZR1 Convertible.
2017 LA Auto Show World Premieres:
Infiniti's all-new 2019 QX50 raises the bar in a competitive crossover segment
Infiniti doesn't technically have a flagship product, but if they did, this would be it – the all-new 2019 QX50 midsize luxury crossover. We got a glimpse of it in concept form earlier this year. Catering to young couples and small families who don't need the larger QX60 3-row offering, the QX50 is entering a competitive segment with the likes of the Audi Q5, BMW X3, and Lexus NX. But the Japanese company has faith this new product with its roomier interior, more muscular exterior design, completely new platform, and most significantly, the VC-Turbo engine under the hood – the world's first production-ready variable compression ratio engine.
No official pricing was announced but expect dealerships to begin selling the crossover early Summer 2018, priced somewhere under the QX60 MSRP. We'll have pricing info when it comes in.
Learn more – 2019 QX50
---
Chevy unveils the most powerful Corvette yet with the 2019 ZR1 Convertible
With an exclusive LT5 6.2L supercharged powerplant under the hood, this drop top Corvette is officially the fastest, most powerful production version to date. Cranking out a 755-hp and 715 lb.ft of torque, the ZR1 will sprint 0-60 in under 3-seconds. As GM puts it, "The new Corvette ZR1 convertible is a supercar in all respects." Yeah, we'd have to agree. The 2019 ZR1 goes on sale Spring 2018; pricing hasn't been announced yet.
---
The 2019 Nissan Kicks is an all-new crossover model for North Americans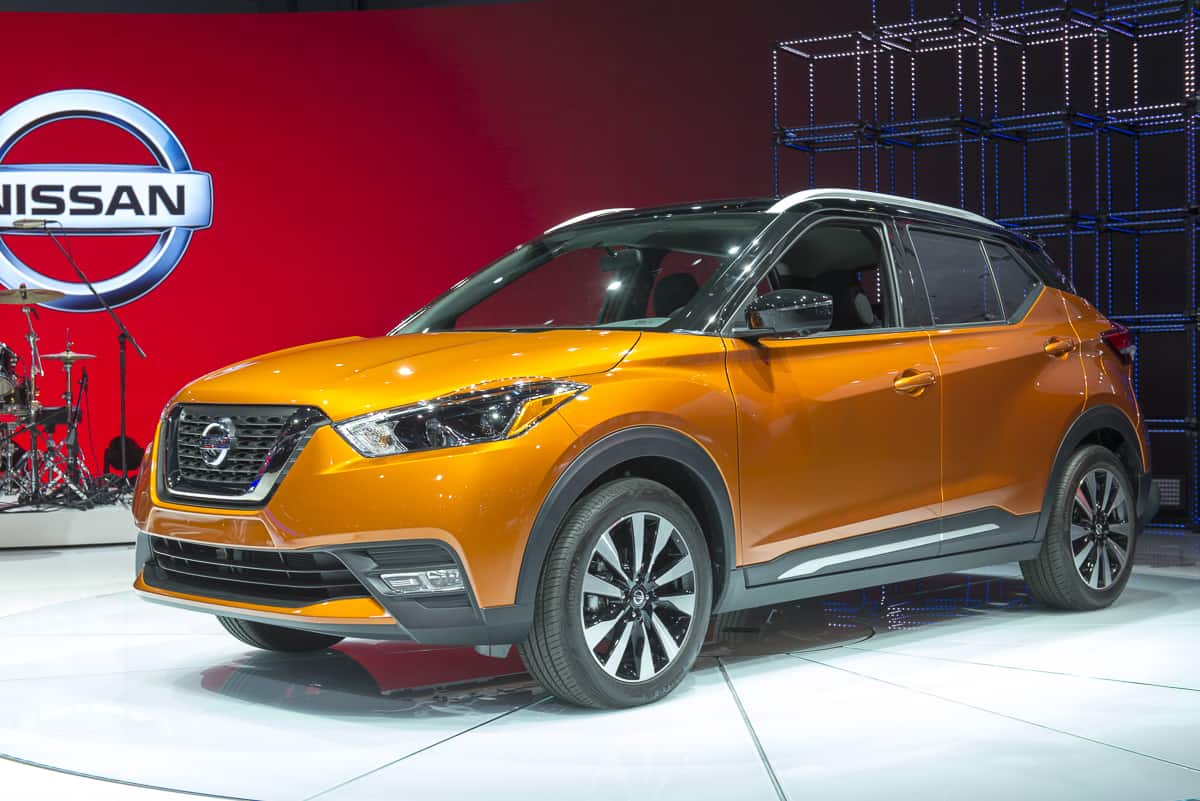 Technically, not a world debut as this entry-level crossover is already available in other markets including Brazil, but the intro of the 2019 Kicks is an important one nevertheless considering it's Nissan's all-new model to the North American market. While Nissan won't officially state it, the Kicks will likely replace the odd-looking Juke once current models are sold out.
Pricing will come in at under US$19,000 starting MSRP, arriving at dealerships mid 2018, and will come packed with standard tech including Nissan Intelligent Mobility.
Learn more – 2019 Nissan Kicks
---
Lincoln's best-selling vehicle gets a new name with the 2019 Nautilus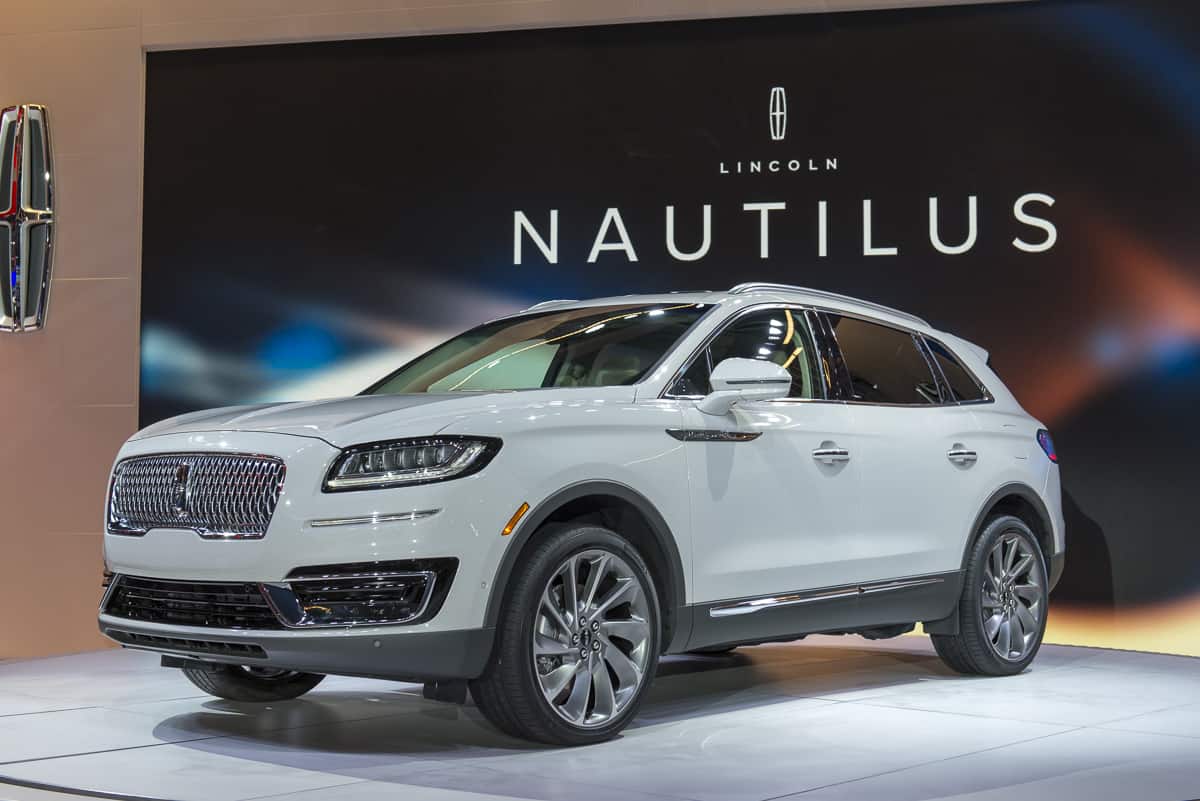 Same vehicle with a new name, the outgoing midsize SUV MKX gets a mid-cycle refresh with updates including a new identity. Now dubbed the Lincoln Nautilus, the company felt the M-line of products was becoming a bit too congested and complicated for consumers, and we'd have to agree — from the MKC, MKZ, MKX, separately their best-selling vehicle with a more defined name makes sense.
Rebadging aside, the 2019 Nautilus finds a roomier interior and some minor tweaks, but the biggest change is the front end styling: gone is the split wing front grill replaced by a cleaner one-piece look. The Nautilus also finds new tech including an all-new lane-centering feature that helps subtly maintain the vehicle's position in its lane.
Pricing isn't released yet but Lincoln tells us North American dealers will receive the 2019 Nautilus late Summer 2018.
Learn more – 2019 Nautilus
---
Porsche steps up with 3 new world premieres
The new lightweight 2018 911 Carrera T is the Porsche for the purists
Sprinting 0-60 in just 4.3-seconds, the 2018 911 Carrera T is all about weight reduction and simplicity for those Porsche fanatics less interested in the bells and whistles – like conventional door handles (straps only) and a PDK transmission (only comes in manual stick shift). The Carrera T is built on the current 911 Carrera Coupe, stripped of the heavy stuff to ensure this lightweight rocket takes full advantage of 3.0L flat-six that'll hit a top speed of 182-mph.
Priced at US$102,100 and C$116,500, Porsche will deliver the Carrera T to dealers come March 2018.
Learn more – Carrera T
New 718 Cayman and 718 Boxster will be available in GTS form
Porsche unveiled their completely redesigned Boxster and Caymans last year – with the new 718 moniker – and for 2018, they'll both be offered in the popular GTS flavour. Powered by the same 4-cylinder engine found in the 718 Boxster/Cayman S, the GTS versions are tuned to crank out more power, from 350-hp in the S to 365-hp in the new GTS.
Sporting those classic blacked-out GTS styling details inside and out, these turbocharged models will start at US$80,850 and C$90,600 for the 718 Cayman GTS, and US$82,950 and C$93,000 for the drop top 718 Boxster GTS. Both hit dealerships this month in December and into early 2018.
Learn more – 718 GTS Models
---
BMW i8 Roadster and i8 Coupe Plug-in Hybrids
Now available in two variants including the Coupe and open top Roadster, BMW's pair of plug-in hybrids will make their market launch this coming May 2018. With a top speed of 250 km/hr, sprinting 0-100 km/h in 4.6-seconds, the new i8 Roadster finally arrives in production mode 6 years following its concept premiere back in 2012 at Auto China, sporting a soft-top that opens in only 15-seconds when travelling under 50 km/h. Total power for this hybrid supercar? 374-hp from its electric motor, combustion engine combo.
Learn more – BMW i8
---
Subaru now offers growing families (with dogs) a full-size SUV with the 2019 Ascent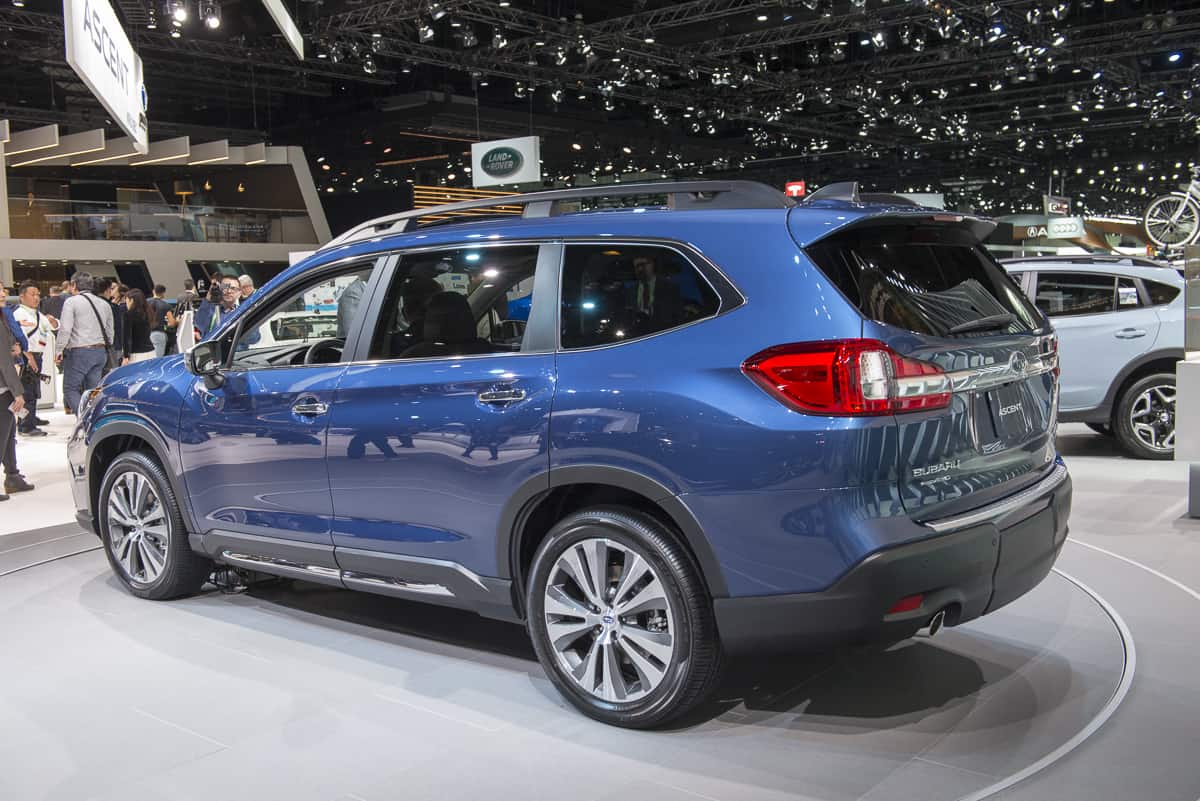 The all-new 7-passenger 2019 Ascent finally arrives, banishing for good any lingering thoughts of the company's last full-size SUV offering with the Tribeca many moons ago. With a 3rd-row, the 7-passenger Ascent makes room for our furry friends. Why? Because according to Subaru, nearly half of their customers are dog owners, and the Japanese automaker has supported various pet-focused organizations that help to improve the lives of our four-legged friends and features dogs throughout their advertising.
The 2019 Ascent, which goes on sale Summer 2018, will come packed with cabin features including Android Auto and Apple CarPlay integration, and optional EyeSight Driver Assist Technology to enhance safety for all occupants – including all those dogs. Build on the company's new global platform, the Ascent finds power from an all-new 2.4-liter turbo engine paired to their proven all-wheel drive system.
---
The new 2019 Mercedes-Benz CLS450 enters its 3rd-generation
The CLS – going back to its debut in 2003 – is arguably the best example of a luxury 4-door sedan offering a 2-door coupe driving experience. And for 2019, Mercedes-Benz is sticking to that mandate with a new design and completely new engine putting down 362-hp via an in-line six-cylinder engine found in both the CLS450 and CLS450 4MATIC Coupe (the latter will be the sole model sold in Canada). Add 369 lb-ft @ 1,600 – 4,000 rpm coupled with a new suspension and a killer, sleek design, fans of this all-new four-door coupe that now seats 5 passengers for the first time will grin ear to ear when it arrives at dealers in the Summer 2018.