We review the 2010 Porsche Panamera Turbo and realize it shatters pretty much most expectations with its 4.8-litre V8 twin-turbo powerplant
Speechless. Absolutely speechless. Porsche, the Stuttgart automaker with a rich history producing the worlds finest performance vehicles spanning sixty-one years, decides 2010 will be the year to unleash their first ever 4-door sports sedan, unveiled at the 2009 Shanghai International Automobile Show. And in true Porsche fashion, as they did with their long overdue foray into the SUV segment with the Cayenne, hit the ground running, producing perhaps the most prolific, unrivaled saloon on the market with their 2010 Panamera Turbo—a front-mounted V8 twin turbo AWD beast with all the luxury, comfort, and cargo you'd expect from a sedan…also with the most refined performance handling you would certainly expect from a $155,000 Porsche, but in way that will certainly exceed all your expectations once you hit the open road.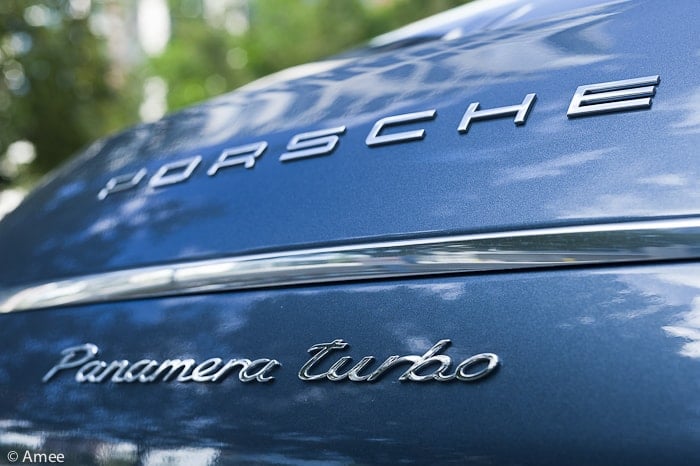 Why speechless? Attempting to write exactly how exhilarating the Panamera is to drive is as difficult as returning the keys after my week the car. You simply need to drive one to truly understand. And to be honest, when I heard Porsche would be releasing a sedan, I simply anticipated a Porsche with 4-doors—a sleek looking saloon with probably enough power. Man, was I wrong. The Panamera, particularly the Turbo, goes well beyond what I believe most people had in mind for the automakers first ever sedan.
The move to a four-door
Luxury sports sedans have been around for ages, and perhaps unbeknownst to many, Porsche is no stranger to the segment. Back in 1978, they introduced the 928 (Tom Cruise in Risky Business anyone?). Though not a 4-door, the 928 attempted to offer the luxury, comfort, and performance similar to that of a saloon. Then in 1988, Porsche finally played around with the idea of a proper 4-door with their 989, but never made it to production. Today, the Panamera is the accumulation and ultimate fruition of all those ideas—but this sedan is more for the Executive types (pubescent boys schlepping around in their underwear and Ray-bans need not apply).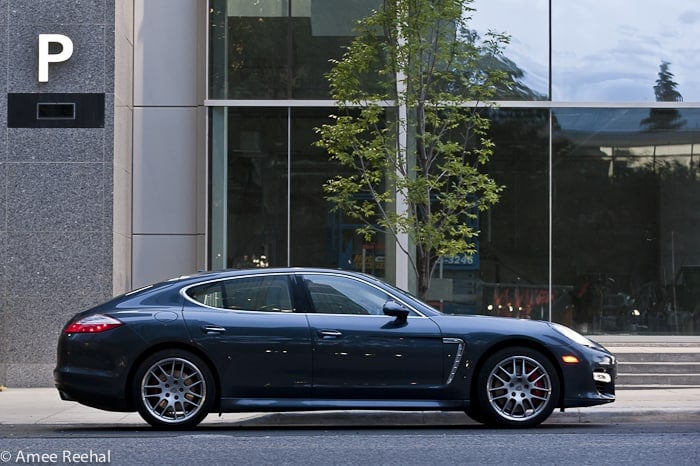 Panamera Turbo in 3 Trims
The Panamera is available in 3 trims: the Panamera S starting at $115,100 CAD, the Panemera 4S at $120,300, and the Panamera Turbo (as tested) at $155,000. All three share the same 4.8-litre V8 twin-turbo powerplant. Essentially, the Panamera 4S steps it up with AWD, and the Panamera Turbo goes further with increased power, unleashing 500-hp at 6000 rpm and 516 lb-ft of torque at 2250 rpm. Power is truly consistent across the entire rpm range and paired to the flawless 7-speed PDK double-clutch gearbox (the only one in its class), the Panamera accelerates so quickly and smoothly, you'll be well beyond the speed limit before you know it, all four of you peeling yourselves from your seats. Super-responsive, super-quick, propelling to 100-kph in just 4.2-sec (and 4.0-sec with the Sport Chrono Package).
On the road
Sitting low and wide, the Panamera Turbo dives into the corners with ease, and pulls out effortlessly. Again, this rocket thrusts forward with such velocity yet with such ease and comfort, you'll quickly forget this thing has four doors, negotiating the twisty roads with confidence. And nothing about its fairly large 1970-kg frame feels bulky, moving surprisingly light on its feet, handling brilliantly. Its obvious passenger ride comfort has taken precedence in Porsche's first ever sedan, implementing a slew of their proven suspension features including Porsche Active Suspension Management (PASM). Ditch the passengers and opt for either the Sport or Sport Plus modes for a sportier, stiffer ride. The sexy 20-inch RS Spyder Design wheels are an upgrade at $2130, wrapped in 255/40ZR front and 295/35ZR rear rubber. Stopping assembly includes a twin-circuit brake system with front/rear axle split including huge six-piston aluminum monobloc brake calipers measuring 390mm up front.
Styling
Love it or hate it, the Panamera's exterior styling is classic Porsche—elongated headlamp cluster, beefy fenders peering well above the hood, sexy bulbous curvatures. In person, this sedan is larger than you may expect, measuring 4970mm in length and 1931mm wide…sitting even wider than its Cayenne cousin at 1928mm. From the front, the Panamera is pure Porsche, and from a distance can easily be mistaken for another model; the rear end is reminiscent of the old 928 with its long down sweeping rear roofline into the hatch. There is also a hidden rear spoiler built into the rear lid, deploying at 90kph (also a button on console), that looks hot when you whiz by motorists as your spoiler props out at the 90kph marker.
Panamera Cabin
Inside the cabin, the centre console may appear busy. But step into any sedan, luxury or otherwise, and you'll be greeted with a plethora of dials, knobs, and switches. The real difference, however, is how everything is laid out; how well the console is organized. Fortunately, the Panamera's cockpit makes sense and controls are within reach (and with so many features and technology, you'll need to bust out the manual to get a better grasp on things). Plus, the Panamera steps it up with a refreshed, luxurious console design compared to other Porsches in the lineup, including the top-end Cayenne Turbo S. The beauty with Porsche, they don't implement a bunch of needless novelty gadgets in their products; they include only the essentials, and they do it right. For instance, the roomy rear cabin finds both heated and cooled ventilation seat controls…no audio controls, no extra switches, just clean and simple (and the pop-out ash trays on either door are pretty slick). The vents located low on the B-pillars look great too. Worth noting, the five-gauge cluster on the dash includes a gauge with menu options that also incorporates the navigation route guidance map, working in sync with the primary system on the centre stack; a convenient little feature that also looks pretty cool.
Cargo and Storage
But wait, there's cargo too! The front-mount engine (one of 6 ever made by Porsche, by the way) makes way for a large rear space. Upon opening the rear hatch door, you're greeted by 432-litres of trunk space; drop the rear seats and you've got an impressive 1250-litres of capacity. We put this space to good use on a golf trip, folding the larger seat (60/40 split) fitting three golf bags comfortably, and with third passenger equally as comfortable in his bucket seat. Also enough space for our camera gear. Some, however, may expect a little more storage capacity in the cabin of this sedan.
The price as tested for this Panamera Turbo comes in at $172,430 CAD with most of the upgrades found in the cabin, including: two-tone Leather Yachting Blue, $590; Park Assist with camera, $900; heated steering wheel, $290; front/rear seat ventilation, $2130; to name a few. Perhaps the two most significant upgrades are the Burmester high-end sound-system at $5440, providing 1000-watts of uncompromised audio through 16-speakers (yes, 16), and the Sport Chrono Package at $3110, adding a Sport Plus button for a stiffer ride, launch control feature, and a stopwatch situated on the upper-middle dash.
Takeaway
Some feel the Pamamera is a 911 Turbo with 4-doors. Others feel it's simply an opportunity for the automaker to tap into the lucrative passenger market. Personally, I don't read into it. The 2010 Panamera Turbo is classic Porsche, the sickest sedan on the market, and I'm loving everything about it (yeah, that includes the styling).
Learn more – Porsche Panamera Turbo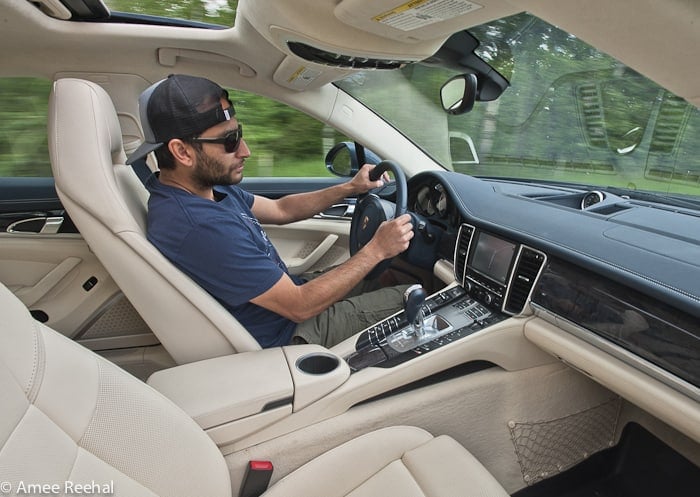 Below: the coolest car key, ever.
2010 Porsche Panamera Turbo Gallery: