The BMW M6 makes a bold statement wherever it goes. The potent combination of its unique styling, breathtaking performance, and glorious rumble guarantee that you will always draw a crowd when behind the wheel, but hopefully, not the attention of a speed enforcement officer.
M6 Styling
The Marino Blue exterior of our test vehicle is available as a no extra charge option on the M6, and is an exclusive colour for this special machine. This striking paint colour does an exceptional job of enhancing the cars graceful lines and menacing curves, and the carbon fibre roof and aerodynamic aides announce the car's sporting intentions with full effect.
It is this bold styling that helps set the M6 apart from its many rivals, but one must not forget that it is dynamic handling and well-rounded performance that helped BMW's grand tourer establish itself as a benchmark in its category. There are three models available – coupe, cabriolet, and four-door Gran Coupe. The latter is the most usable as a daily driver or family hauler as its rear seats are roomy enough for two average adults and the additional doors make for efficient ingress and egress. The other two models offer rear seating, but it is best reserved for gym bags and other small items.
Performance: 2016 BMW M6 horsepower & 4.4-litre twin-turbo V8 engine
The M6 sports the company's mighty 4.4-litre twin-turbo V8 engine, a technological tour-de-force that produces a prodigious 560 horsepower and 500 lb.-ft. of tire searing torque. This is the same unit one finds in the company's thunderous sport activity offerings, the X5M and X6M, as well as the iconic M5 sedan. However, this gem of a power plant is well-sorted and ultra-smooth, and due to its twin-turbo design, turbo lag is non-existent. In fact, the M6 will storm to 100 kilometres-per-hour from a standstill in a mere 4.1 seconds.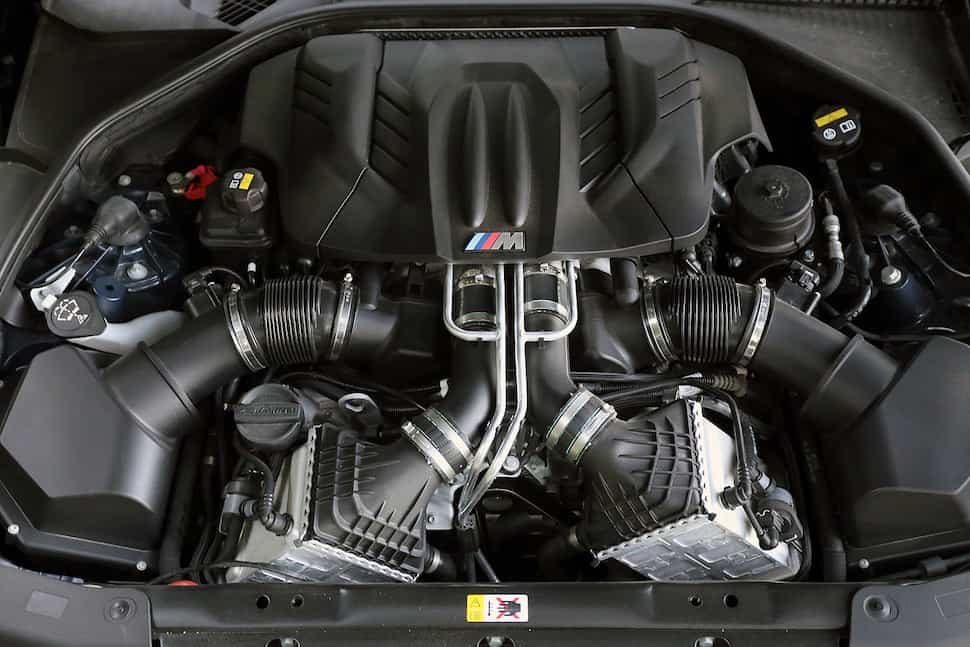 7-speed M dual-clutch Transmission
Shifting duties fall to a lightning quick 7-speed M dual-clutch unit that transitions up and down the gearbox with seamless precision, whether directed by the driver via paddle shifters, or left to make decisions on its own accord. It should be noted that the M6 is one of the few high-performance offerings on the market that can be still be ordered with a manual transmission should you wish to row your own gears, and this six-speed unit is available, like the Marino Blue paint, at no extra charge.
The car's teardrop shape represents an evolution of the brand' s long lineage of sporty GTs, hearkening back to the sexy CSLs of the 1960s and the pretty 6 Series cars of the late 1970s and 1980s. Its aerodynamic shape is enhanced by subtle spoilers, flares and bulges to give the car a more aggressive look, but it also helps to keep this exuberant performer planted to the road surface when driven near the limit.
Minor styling revisions have been made to both the front and rear fascias, the grille, and lighting units. LED lighting is now standard on all M6 models.
Competition Package: adds more horsepower
For those buyers who are looking to maximize the fun-factor and extract the most from the M6 there is a new Competition Package available that boosts engine power up to a potent 600 ponies and a host of other performance tweaks also come along for the ride – including an uprated suspension (stiffer springs, dampers, bushings, and anti-roll bars); sharper steering; and a more track friendly stability control system. Add to this unique 20-inch Double Spoke M alloy wheels and a sport exhaust system with black titanium tips.
Driving Dynamics: how does the M6 handle on the road?
On the road the M6 is happy to cruise along at almost any speed, and the driver's cockpit has been optimized to ensure that all controls and switchgear are within easy reach of both hand and eye. The heavily side-bolstered sports seats will hold all but the slimmest body in place when driving the car near its limits, and due to what seems like infinite adjustability, this leather-clad throne proved comfortable enough for daily commutes and extended touring.
The car seems to be happiest at highway speeds and above, so one has to be very careful to monitor the car's speedometer on a regular basis as the car is so smooth that you may endanger your license in short order. Luckily there is a heads-up display to broadcast your velocity on the windshield as a reminder, which also allows you to keep your eyes on the road ahead rather than glancing down at the clustre.
…this gem of a power plant is well-sorted and ultra-smooth, and due to its twin-turbo design, turbo lag is non-existent. In fact, the M6 will storm to 100 kilometres-per-hour from a standstill in a mere 4.1 seconds.
Steering is hydraulic and communicative, and it responds to driver inputs and corrections with lightning speed and surgical precision. Although the M6 has been engineered to deliver a high-performance driving experience, it is still a very heavy automobile. In fact, the M6 weighs in at well over two tonnes. However, its prodigious power and athletic handling prowess easily overcomes the added mass that comes along for the ride.
The well-sorted chassis and enormous Michelin Pilot Super Sport tires help keep this car stable and planted whether accelerating like a banshee or sharpening your cornering skills on a sinewy back country road. Add to this the ability to dial the car's handling and performance parameters using BMW's drive controls to select between Comfort, Sport, and Sport + settings. Of course the latest in stability and traction controls are also on board, as are enormous ABS- supported brakes.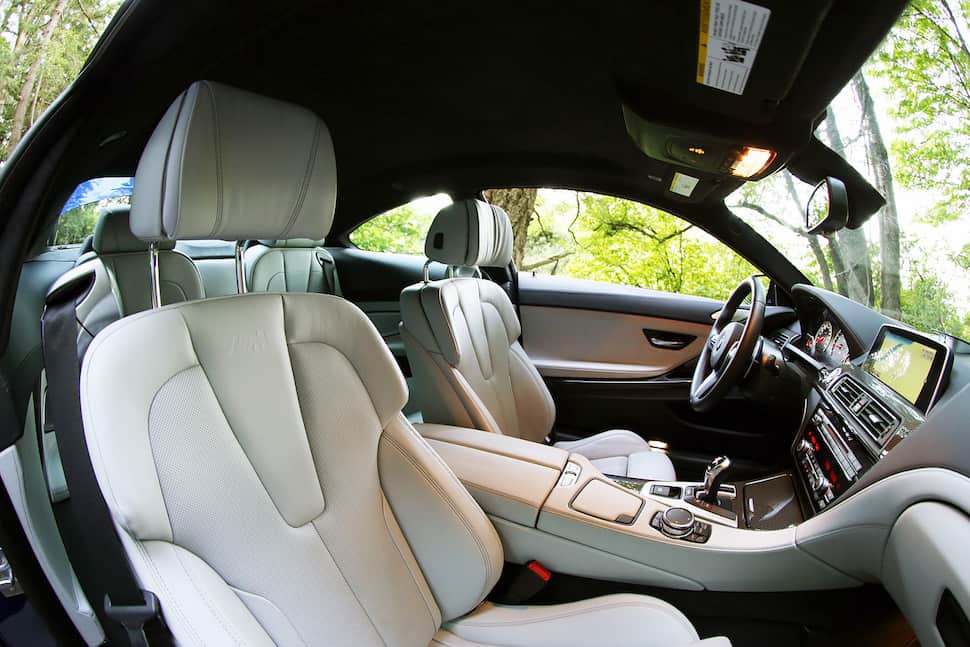 Takeaway: is the 2016 BMW M6 Gran Coupé worth it?
Fit-and-finish is exceptional inside and out, but that is expected in a car priced well into the six figures. While there are a wide array of automobiles available once you venture into this price category, few offer the curb appeal, luxury, and enthusiastic driving properties that the M6 possesses, and I for one have long been a fan.
Pros
Dynamic handling and invigorating M performance

Unique styling and gobs of curb appeal
Cons
Heavy for a performance offering

Limited rear passenger space in Coupe and Cabriolet
2016 BMW M6 Gran Coupé Key Specs:
Layout: Front engine, RWD

Engine: 4.4-litre, twin-turbocharged V8

Horsepower: 600 hp @ 6,000 – 7,000 rpm

Torque: 500 lb-ft @ 1,500 – 6,000 rpm

Transmission: 7-speed dual-clutch automatic or 6-speed manual
2016 BMW M6 Gran Coupé Gallery