2017 Best Luxury SUV & Crossovers
Premium SUVs and Crossovers | Our Top Picks
We may be just one quarter of the way into 2018, but the best luxury SUV deals on 2017 models can be had right now as dealer lots begin selling their leftovers – and they're basically identical to 2018 SUV models. We pick our favourite top luxury SUV and crossover models from compact crossover to 7-passenger, 3-row family vehicles. Also check out:
Here are the luxury SUVs we feel are among the best of the 2017 models available now, some of which prove you don't have to go for the latest designs (such as the selection of 2019 SUVs that are already in showrooms) to get a comfortable and competent upscale utility vehicle. Also check out:
Audi Q3
It can be challenging to make a small crossover look good, but Audi managed to transpose its brand-wide design cues onto the little Q3 to create a vehicle that looks more expensive than it is.
The Q3's understated interior also helps its case, even if a compact footprint limits rear-seat legroom. A 2.0-litre turbocharged four-cylinder engine makes 200 hp and, more importantly, cranks out 207 lb-ft of torque at 1,700 rpm, making the Q3 feel particularly strong in city driving.
A new Audi 5-seater was recently announced yet Deutschland-based LUMMA wasted no time with a Q8 upgrade to "enhance the extravagant appearance" of the SUV.
Lexus RX
The latest generation of Lexus's most popular crossover model may not be pretty, but it's a well-executed vehicle that reminds us why buyers continue to flock to the brand's showrooms.
The cabin is roomy and nicely-finished, treating occupants to one of the quietest rides you'll find in a mid-size crossover. At the entry level, the RX 350 uses a 295-hp V6 that is smooth and refined no matter what you ask it to do, and returns good fuel economy on top of that. If you want a little more power and efficiency, the hybrid RX 450h promises both.
The new 2018 Lexus RX 450hL puts down 308-hp in an AWD hybrid form, priced marginally more at US$1,550 over and above the non-hybrid RX 350L AWD model.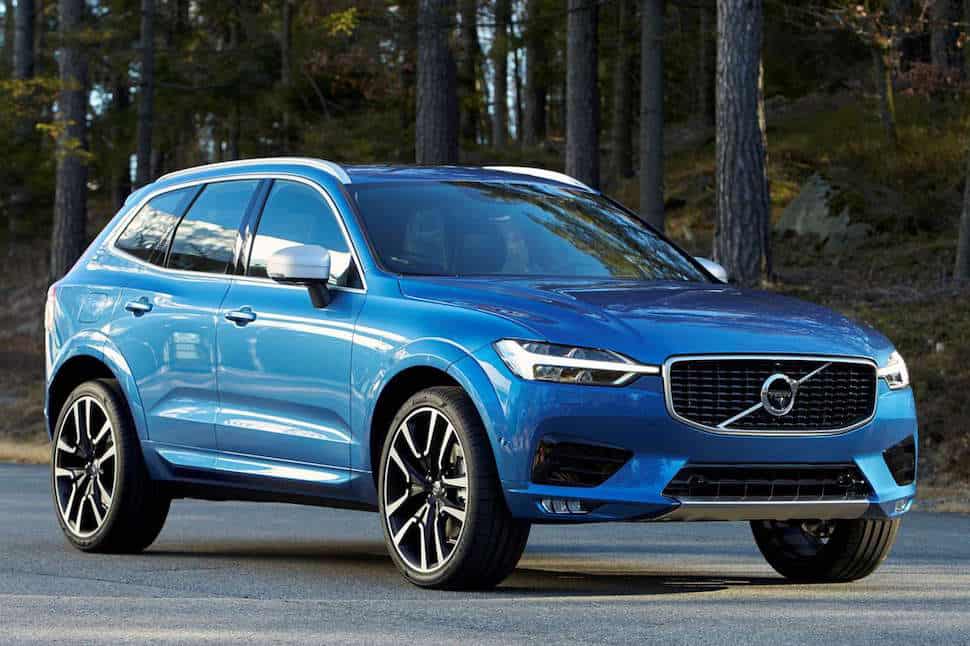 Volvo XC90
Introduced in its current form in 2016, the XC90 has subsequently lent its most striking styling elements to other members of the Volvo lineup. No matter where you look in the XC90 range, you get a tech-intensive interior with comfortable seating and plenty of space.
At the high end, you'll find a plug-in hybrid trim with 400 hp; gas and hybrid variants can be optioned with true luxury touches like a shift lever topped with Swedish crystal. For 2017, all XC90 models use a 2.0-litre turbo four-cylinder engine, tuned for 250 hp (hybrid) or 316 hp (non-hybrid trims).
The new XC40 Recharge is a stylish little hauler & the Swede's first ever fully electric car, based on the popular XC40 compact SUV. Expect 249-mile range.
Mercedes-Benz GLS-Class
The GLS is hardly the only upscale SUV to offer three rows of seating, but it is notable for combining that spacious interior with one of the widest ranges of powertrains available in this class of vehicle. And if you're a fan of diesels, 2017 was the last year you could get Mercedes' torquey and efficient 3.0-litre diesel V6 in the GLS.
At the other end of the range is the AMG GLS 63 model, with its 5.5-litre turbo V8 making a wicked 577 hp. The GLS's size can make it intimidating to drive in tight parking lots, but on the road it feels solid and refined.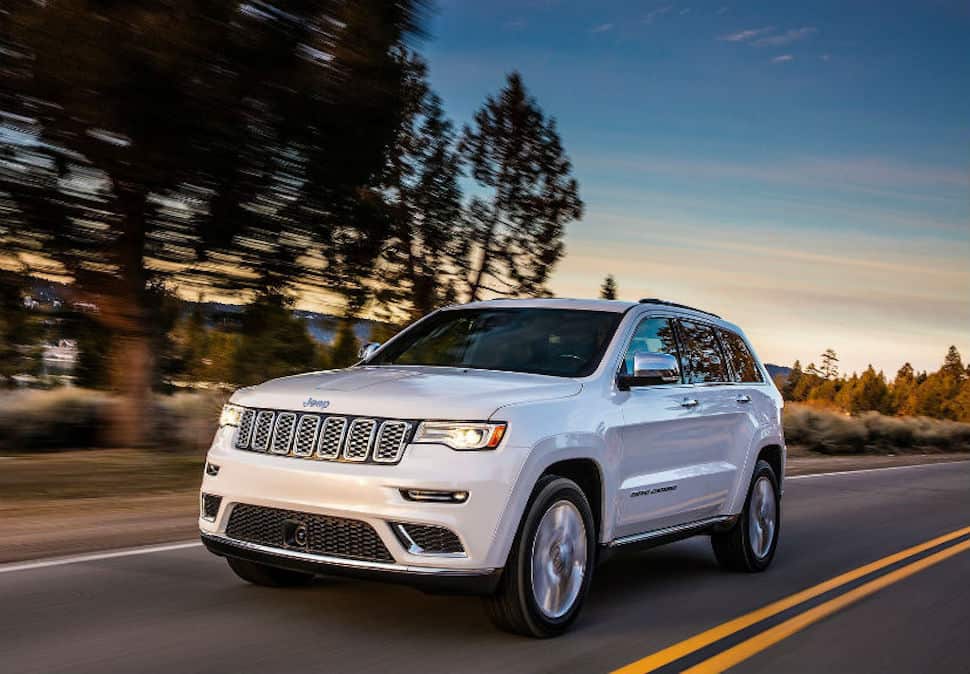 Jeep Grand Cherokee
Jeep built its reputation on SUVs that can tackle nearly any terrain, so it should come as no surprise that even its most luxurious model is a capable off-roader. But Jeep also aims to compete with European SUVs with the Grand Cherokee's SRT variant, a track-oriented monster that accelerates harder and handles better than you might expect from a domestic-designed utility.
The Grand Cherokee looks its best in its well-dressed, V8-powered Overland and Summit trims, but 2017 brought a new Trailhawk trim that packed in Jeep's most sophisticated 4WD system and a suspension that improves agility in off-road driving.
Our full review of Jeep's revised crossover SUV with fresh looks & new powertrain tech for 2019.
Land Rover Range Rover Sport
The Range Rover is Land Rover's poshest model, but we've singled out the smaller Range Rover Sport here for its lower price and the fact that this lighter vehicle can be optioned with the same outrageous supercharged V8 as its larger sibling.
Atop the range is the SVR model, fitted with a version of that V8 that's good for 575 hp. In 2017, the Range Rover Sport gained Land Rover's then-new infotainment system, built around a 10.2-inch high-def touchscreen, along with newly-available active safety features.
We put the new 2020 Range Rover Evoque P300 R-Dynamic HSE to the test, focusing on the subcompact luxury crossover's interior, exterior, engine, and more.
Porsche Cayenne E-Hybrid
Any version of the Cayenne is a solid choice if you're after a vehicle that brings sporty handling to the crossover class, but we're calling out the plug-in hybrid (PHEV) model because Porsche was ahead of the curve in offering that type of powertrain in this category.
Beyond offering Cayenne drivers an opportunity to save fuel, the E-Hybrid brings a notable power increase compared to the base model, with 416 hp and the ability to run on electricity alone even at highway speeds. Like the Range Rover Sport, the Cayenne added a modern infotainment setup in 2017, including support for the Apple CarPlay smartphone integration platform.
Fans of the Cayenne SUV will have a new slantback, Coupe option this year with a price of US$75,300 & C$86,400. Sportier looks & more upgraded standards.
Shopping New? Check out our Buyer's Guides:
Researching? Need Help? Check out our Auto Advice section – including these 2 main guides: