Traditionally, the word coupe conveys an image of a slick two-door car, but BMW is a fan of attaching that term to four-door vehicles as well, combining a sportier roofline with the functionality of an easily accessible back seat and a hatchback-style tailgate.
Gran Coupe design
BMW has a bunch of vehicles like this in its lineup. There's a 6 Series Gran Coupe; Gran Turismo versions of the 3- and 6 Series, which put more emphasis on functionality and are less subtle about their big tailgates; the X4 and X6 four-door sport utility coupes, with racier rooflines than the more staid X3 and X5 they're based on; and the more traditional 3 Series Touring station wagon, which is relegated to afterthought status among BMW's North American offerings.
While we're diehard fans of the station wagon and wish the 3 Series Touring got more attention than it does, we must admit the 4 Series Gran Coupe we tested is an excellent execution of covert convenience. Under that tailgate is a bigger trunk than the one in the mechanically similar 3 Series sedan. In our household, we are not known for traveling light, and yet we were able to fit in that trunk all of our essentials for a four-day visit with friends in Maryland.
If the swoopier roofline cuts into rear-seat headroom somewhat, this is still a perfectly functional car for carting around four adults. Still, maybe watch your head getting into the back, especially if you're on the tall side.
In the cockpit
From the driver's seat, there's little to give away that this isn't a 3 Series sedan. There's the same straightforward dashboard with slick digital gauges designed to look like analog ones, and a tablet-like infotainment screen in the middle that works by touch or via the iDrive dial on the console.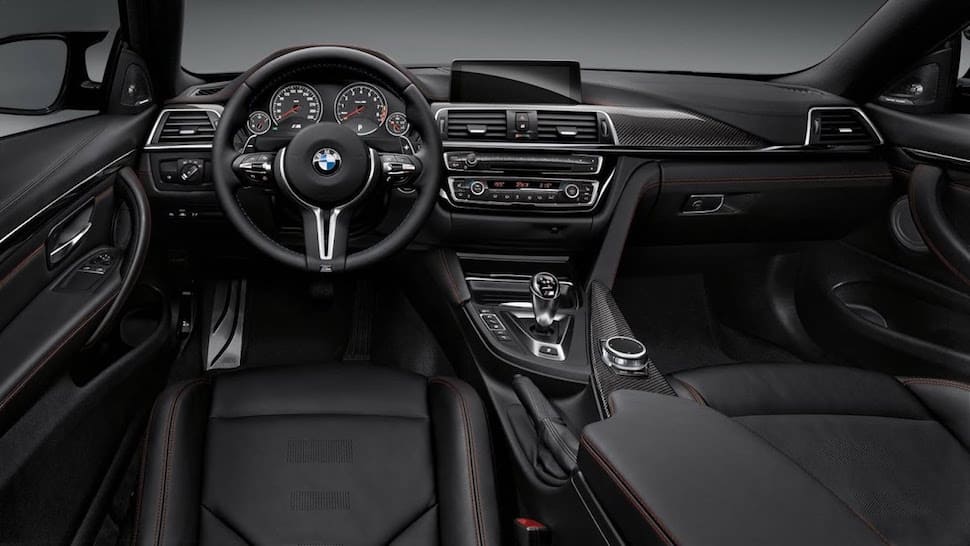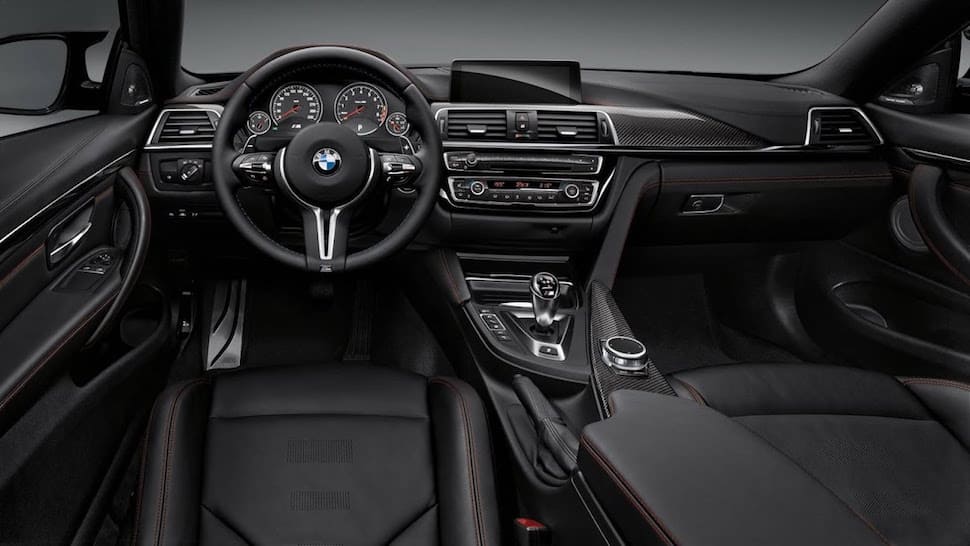 Our one complaint about our test car's interior is that while the optional M sport seats are impressive for their range of adjustments (including bottom cushion length and inflatable side bolsters), the aggressive lateral support means that only slim people need apply: anyone wider in the hips and/or back will find themselves sitting on those supports instead of between them. If that's not a problem for you, then you'll have no trouble finding a suitable position at the controls.
Power and performance
In the 430i, those controls are connected to BMW's 2.0L turbo four-cylinder engine and its 248 hp and 258 lb-ft of torque. If you're new to luxury cars and assume that a premium badge comes with wild straight-line performance, check your expectations. The 430i is adequately strong and boasts useful torque that makes the car feel quick in city driving, but acceleration at highway speeds is far more ordinary. If you want big power, the 440i variant is what you want, with its 3.0L turbocharged six-cylinder and an extra 72 hp and 72 lb-ft of torque.
4 Series fuel economy
Regardless of engine choice, all 4 Series Gran Coupes in Canada come standard with all-wheel drive and an eight-speed automatic transmission. BMW estimates the 430i's fuel consumption at 10.2/7.2 L/100 km (city/highway), and our test car averaged just under 8.0 L/100 km in highway driving.
Driving impressions
If there's any significant difference between how this car handles corners versus a 4 Series coupe or 3 Series sedan or wagon, you'd have to push the car pretty hard to find it. As has been discussed many times before, BMW now puts more focus on making comfortable upscale cars that are fun to drive, rather than placing a priority on performance. Still, toggle the 430i into one of its sport modes for more immediate powertrain response and we think the only thing you might miss is a manual transmission, a technology that even BMW has largely abandoned.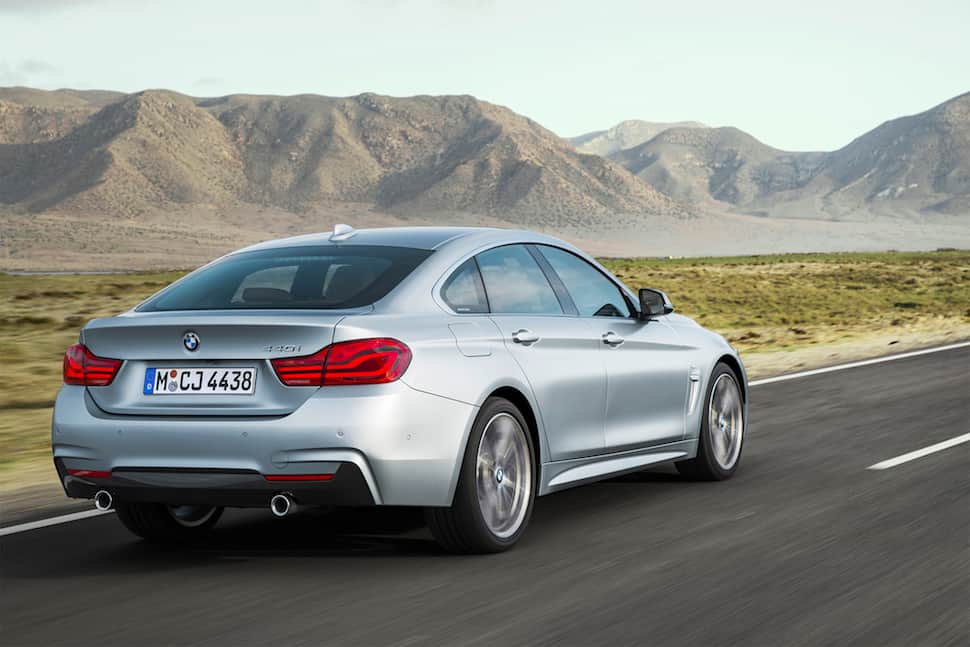 BMW isn't the only manufacturer that has embraced cars that hide their practicality. Audi has a four-door version of its A5 (also offered as a proper coupe) called the Sportback, and Buick turned its Regal from a sedan into a stealthy hatchback to which it attaches the same label. Kia's Stinger is a larger car that comes in at a similar price point, but takes a page, looks-wise, from the Porsche Panamera, one of the first luxury cars to explore the idea of an upscale hatchback.
Takeaway
Of all of BMW's efforts to shift its North American car lineup away from unpopular station wagons, this car is our favourite for combining a useful interior with a compact footprint and the option of strong six-cylinder performance. If we have to suffer a dearth of wagons, the 4 Series Gran Coupe is a compromise we're happy to live with. But offering consumers the option to ramp it up with some 425-hp M Performance love found in the M3 and M4 might give this sedan the attention it deserves.
Also read: 2018 BMW M550i Review | Near-M5 Performance Without the Price Tag
2018 BMW 430i Gran Coupe Specs
Engine: 2.0L four-cylinder, turbocharged

Power: 248 hp

Torque: 258 lb-ft

Transmission: Eight-speed automatic

Brakes: Four-wheel disc

Steering: Electric power-assist rack-and-pinion

Suspension: Independent strut (front); Five-link independent (rear)

Fuel economy, ratings (l/100km, city/highway): 10.2/7.2

Fuel economy, observed (l/100km): 7.9
Price: US$45,100 – C$55,800 (C$65,349 starting MSRP/as tested)