The A-Class compact has been going strong in Europe for 20-years now; finally crossing the pond to North American markets where it appears the German automaker is ramping down its price points with more affordable offerings to appeal to a larger market.
The Canadian debut took place this week at a Toronto nightclub in a over-the-top party that appeared more like a 2000 person rave than a car launch — or as M-B puts it, "A unique launch event took guests on an exhilarating journey that recreated a day spent behind the wheel of an A-Class."
We're not clear what that means but loud music and theatrics aside, it's tough to gauge how well the little sedan will do outside the Quebec market, where we presume most sales will be had in Canada.
Design and power
All that aside, this 3rd-generation A-Class does look sharp with its down drawn hood, extended wheelbase, and overall sporty look rolling on 17-inch 10-spoke wheels.
Power comes from a 2.0L Turbo I4 engine paired to a 7G-DCT Dual Clutch automatic transmission, putting down a respectable 221-hp @ 5,500 rpm.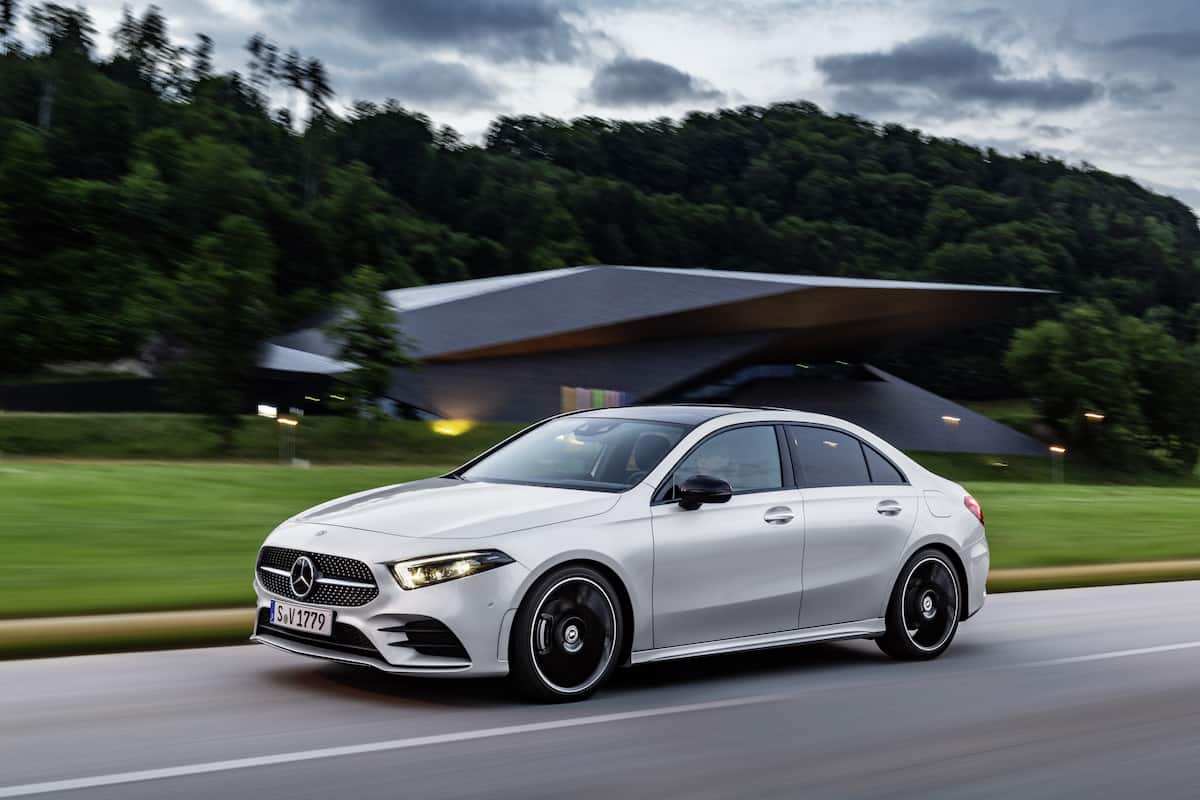 2019 A 250 starts at C$35,990
The 2019 compact will be available in Canada as the A 250, arriving at dealerships this month with a starting MSRP of C$35,990 for the A 250 Hatch and C$37,990 for the A 250 4MATIC Hatch. Both versions find the same 2.0L engine with equal 221-hp output.
Standard features vs options
While some noteworthy features like a panoramic sunroof, LED High Performance Headlamps, Mercedes-Benz User Experience (MBUX), Mercedes me connect (Mmc), and DYNAMIC SELECT all come standard, it appears consumers will still need to fork out more money to elevate the A Class to where most expect a Mercedes-Benz product to be.
Options like Blind Spot Assist, navigation, heated steering wheel, integrated garage door opener (?), to name few features, are not included.
Thus, the question arises: at the near $40k+ price point when all said and done for this luxury compact, could you go for something less expensive with more standard features? Say, a 2019 Subaru Impreza, 2019 Kia Forte, or Mazda3? If the badge matters (and it often does), we're guessing no.
Thinking of buying the new 2019 A 250? Check out this review at Driving.ca