Sportier Panamera GTS and Panamera GTS Sport Turismo Join the Family
Porsche's 4-door saloon has grown some attitude since joining the lineup almost ten years ago. More of an Executives' Car when it first arrived, with some hybrids in the mix along the way, the Panamera finally cements itself as a bonafide sports sedan.
First, with the 2018 Panamera Sport Turismo. And now, a pair of beastly 453-hp, V8-powered GTS models which receive the same twin-turbo powerplants.
Sport Design Package
Power aside, what separates the GTS from the bunch is a standard Sport Design package with black exterior elements and large Alcantara surfaces in the interior. While all 2019 Panameras now receiving a head-up display with various configuration options; along with added assistance systems for enhanced safety.
GTS Performance: 0 to 100 km/h in 4.1 seconds
Under the hood for both models is a four-litre V8 engine putting down nearly 460-hp, hitting 100 km/h in a respectable 4.1-seconds; paired to the eight-speed PDK dual clutch gearbox.
Expect the GTS to hit a top speed of 292 km/h, and the GTS Sport Turismo 289 km/h.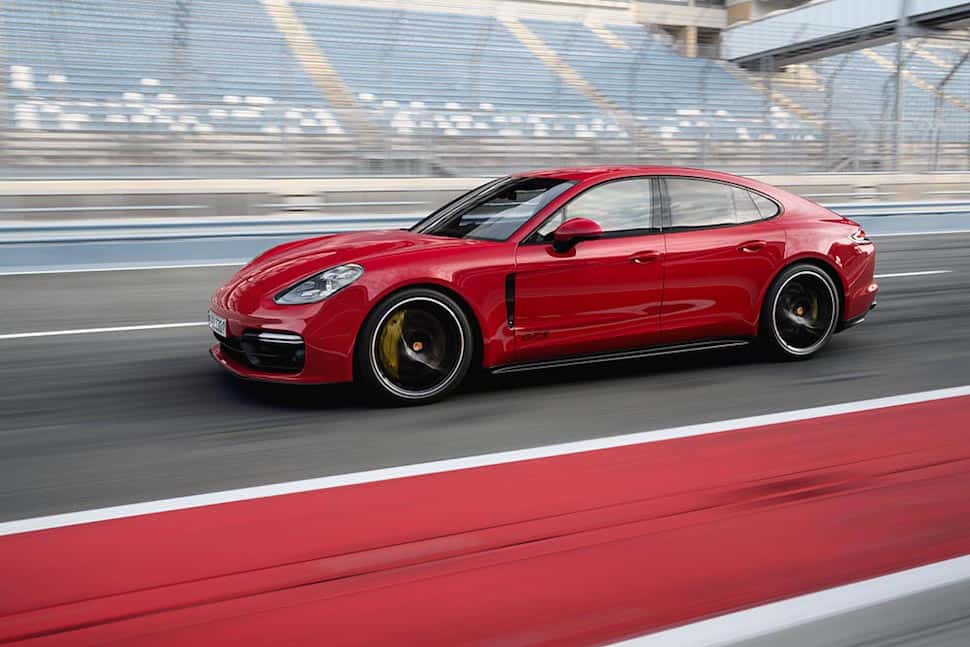 Fuel Economy
Panamera GTS: Fuel consumption combined 10.3 l/100 km; CO2 emissions combined 235 g/km. Panamera GTS Sport Turismo: Fuel consumption combined 10.6 l/100 km; CO2emissions combined 242 g/km
Release Date & Price
US
The new Panamera GTS is on sale now across the US, starting at US$128,300. And slightly more for the Sport Turismo model at US$134,500.
Canada
Slated to arrive in Canada in mid-2019, pricing for the Panamera GTS begins at C$146,200 and $153,300 for the Panamera GTS Sport Turismo.
Up Next: