Los Angeles, CA – Electric vehicles and hybrids continue their tear as automakers see a future void of fossil fuel-powered vehicles. However, Nissan was one of the first in the field with their LEAF introduced nearly 10 years ago.
So we sat down with the Nissan's Canadian President at the LA Auto Show last November to learn more about the company's future including their new tech for sustainability, drive towards autonomous vehicles, their continued involvement in Canadian motorsports, and why they stuck with the LEAF when EVs weren't the hot topic.
Read his full bio here.
Interview with Joni Paiva:
1. Nissan's new Kicks crossover comes to North America
TL: We're here at the LA Auto Show where you've just unveiled the new Nissan Kicks currently selling in other markets. Why did Nissan decide to introduce this to North America now, and does it replace the Juke? If so, why the replacement?
Joni: We see the crossover demand growing in many segments. We had the Kicks in our portfolio already and saw an opportunity to bring it to North America; and reinvesting into it to meet regulations, while adding more power for the new market. This process takes time but we see the bigger opportunity – we're now at 6 crossovers. The Kicks does not replace Juke, but we're selling it out. It sits below the Qashqai.
Also read: All-New 2019 Infiniti QX50 – 4 New Things You Need to Know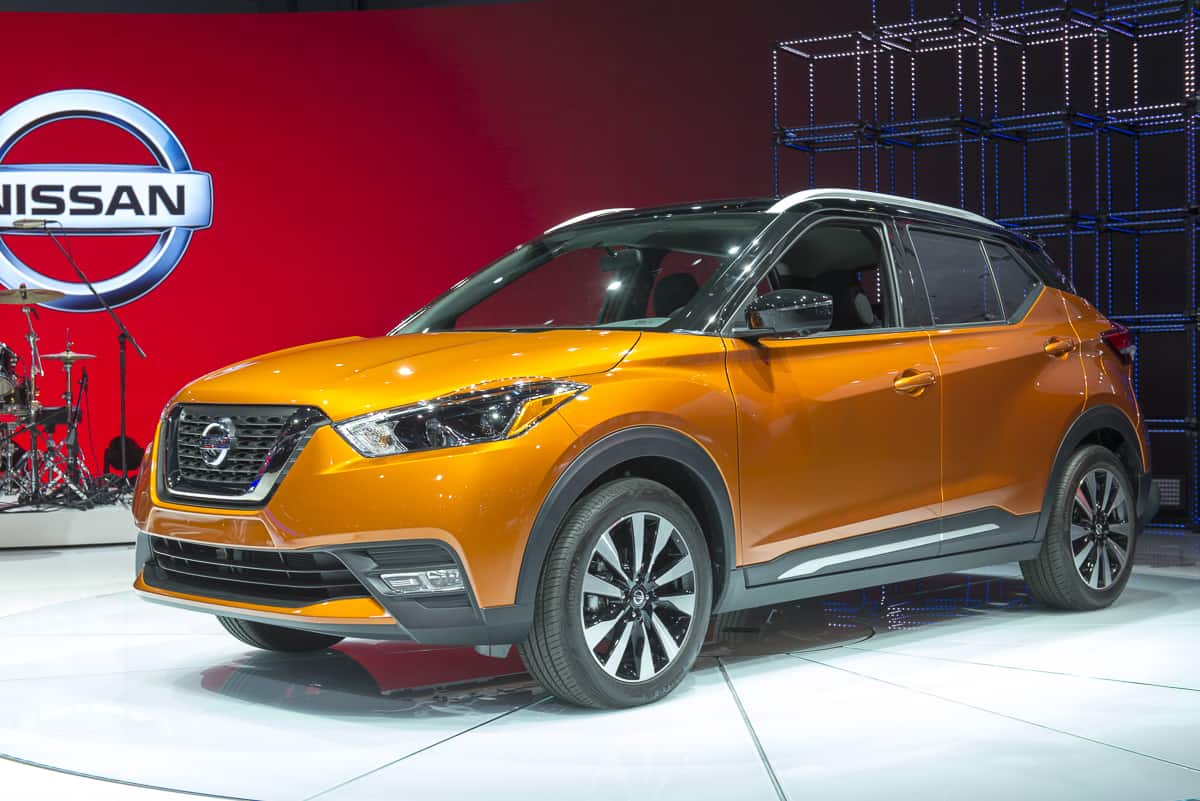 2. Nissan Intelligent Mobility (NIM)
TL: We got a glimpse of Nissan Intelligent Mobility – a new technology seeking to build a stronger link between driver and car – with the Nissan IMx crossover recently at the Tokyo Motor Show.
Can you tell us a bit more about this new tech, how will it benefit your customers and everyday driving, and is this something we'll see integrated into most of your production vehicles in the near future?
Joni: Our vision is zero fatalities, zero emissions. How we get there, we have roadmaps called NIM. And it's based on 3 key pillars: Intelligent power (fuel efficiency, electric engines); Connectivity, Integrations and communications; and Autonomous tech introduced to our vehicles. By employing these 3 key pillars across all vehicles (including the new Kicks), we hope to achieve this.
Below: Here's a quick video on Nissan's world-first Intelligent Forward Collision Warning system:
3. ProPILOT Assist
TL: The race to produce fully autonomous consumer vehicles is heating up, but we're still a ways away. This summer, Nissan introduced ProPILOT Assist: a hands-on driving assistant system that reduces the hassle of stop-and-go highway driving.
Is this semi-autonomous technology paving the way for self-driving Nissan products? Can you tell us a bit more about PPA?
Joni: We are working towards driverless vehicles, but today, that tech helps and supports driver safety, with a focus on those longer drives — PPA will help with this.
Part of it, if you let two hands off the wheel, the car will start flashing and start braking to wake you up. For instance, If you had a health problem, go so far as car stopping – that's the car doing things for you without you asking it to do it.
4. Nissan's involvement in Canadian motorsports
TL: Nissan is heavily involved in the Canadian motorsport scene. What do both Formula E and the Micra Cup mean for Nissan in Canada?
Joni: Even though Formula E will not take place in Canada, Nissan's participation into Formula E is the ultimate expression of Nissan Intelligent Mobility (discussed above), where Nissan delivers driving excitement with real eco-credentials. Formula E is a key part of our corporate strategy of bringing Nissan Intelligent Mobility to the public, and ties back to our long history of innovative motorsport participation.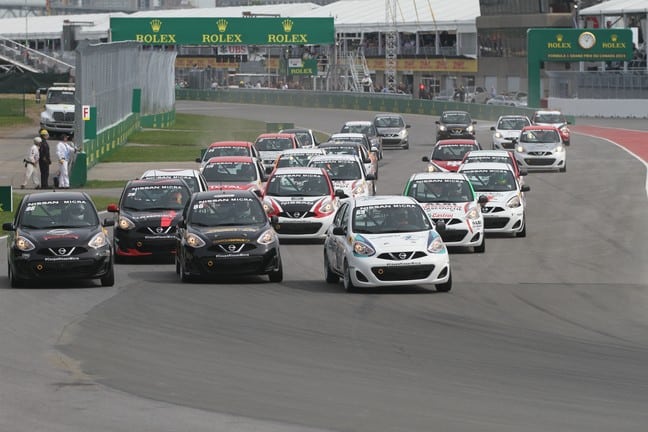 Also read: Electric Vibes – Formula-E Racing Series Hits the Streets of Montreal
Micra Cup is something really special for Nissan – it's a unique Canadian initiative. By pushing over 20 identical stock Micras to their limits on a racetrack, we're showing our most inexpensive product in a high pressure situation. The result is a fantastic show for fans while demonstrating the durability, reliability and quality of Nissan products – no mechanical issues in three seasons of the Nissan Micra Cup! It's a way for us to connect with customers in a fun and exciting way. For example, Micra owners are welcome to attend all Micra Cup races, free of charge.
We're extremely proud to run Canada's only spec series.
Also read: Chat with Stefan Rzadzinski: A 2015 Nissan Micra Cup Winner
5. All-new 2018 Nissan LEAF: continued trajectory of the original EV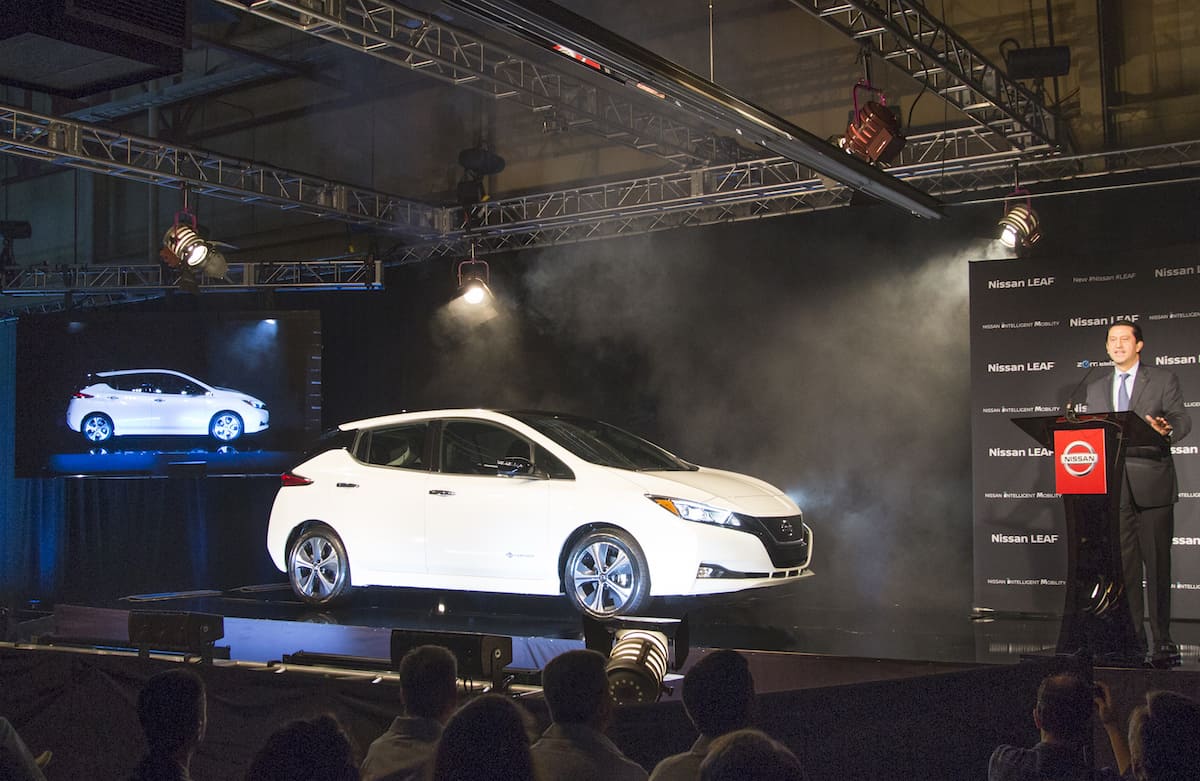 TL: The Nissan LEAF is the world's all-time best-selling electric car in history — that's quite a feat and shows your company's foresight and faith in the future of EV vehicles, going back 8 years now since the LEAF was first introduced. For 2018, the LEAF is all-new and still going strong, recently winning the "CES Best of Innovation" award for Vehicle Intelligence and Self-Driving Technology.
We're wondering, EVs are all the rage today and you guys were ahead of the curve back then – but did Nissan at any point feel like throwing in the towel? That this electric vehicle path may not be worth it?
Joni: When you do innovations, you need two things; and not all innovations happen at the end of the day. You have to accept it won't go through.
But you need strong leadership, coming from the CEO. During my time, never once did I see him deviate from this. (note: referring to then CEO Carlos Ghosn who stepped down last February 2017)
The LEAF is simply amazing. The flagship of Nissan technology, increasing range by 40%, include ProPILOT Assist and e-pedal which is very intuitive. I find these innovations very exciting. Everything is working and we're very proud about this; it's a dream for many other automakers but we have it. The new LEAF goes on sale mid-Feb in Canada with an open reservation program.
The demand we're getting (for the LEAF) is unbelievable, especially from Ontario. It's doing well in Quebec and BC, but the good news is it's taking off in Ontario. Especially with $14K Ontario government incentives and the HOV lanes.
Nowadays, an EV is one model in the portfolio, so now it's about how we can introduce electrifications to the entire portfolio. Today, our LEAF is special vehicle – the original EV of the family.
Thanks to Jennifer McCarthy (Manager, Product Communications Nissan) for setting this up. For more interviews, check out our Chat With series here.