We recently had a chance to sit down and chat with Mike Horn during his visit and presentation at Lone Star Mercedes-Benz in Calgary, Alberta – one of two MB dealers in the city. He was in the province, choosing Alberta and the majestic Rockies to test his new G-Wagon (shipped from Germany specifically for this trip) over a span of four days, preparing for his next exploration.
Born and raised in Johannesburg, South Africa, Mike has called Switzerland home for the past 25 years – or where he changes his underwear, as he puts it. He's climbed K2 (the world's second-highest mountain), travelled to the North Pole in the dark, plus countless other inspiring expeditions. But travelling with his off-road G-Wagon adds a new layer to his adventures, where it's just as much the journey as it is the destination.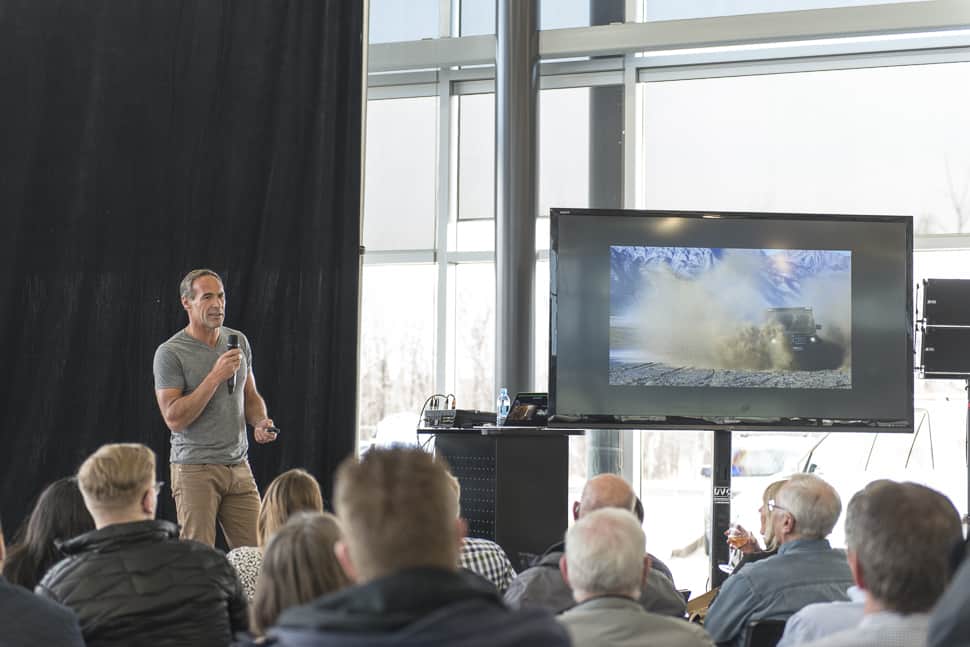 Q: How and when did you get involved with Mercedes-Benz, becoming their global G-Class ambassador?
"It started about 15 years ago. They asked if I was interested in a car sponsor," Mike explains. Mercedes liked the way Mike operated- his attention to safety, the way he planned for explorations, and his overall philosophy on life and adventure.
"I live my life the way Mercedes build their cars."
Back then, however, Mike was sponsored by Opel (GM), but his contract was coming to an end, so the timing for this partnership was perfect. "Growing up as a kid in Johannesburg (South Africa) ," Mike says, "I always wanted a G-Wagon but they were always expensive and out of reach."
The G-Wagon's background stems from military use – good for travel and everyday use. "Only made sense" he continues. We agree.
Q: Did you personally own a G-Wagon before taking the helm as the official global ambassador?
"I was brought up with Mercedes-Benz. My father always drove one, but never owned one. He believed the less you have, the more free you become."
During Mike's first expeditions to the North Pole, he realized that communication was a major factor: how to make the journey more interesting and for others to follow. He explains how the vehicle is more than just that, a vehicle. But rather a capsule for personal space; a time to think, reflect, and be creative.
"Instead of being in an office and around pollution, I could drive to Paris or Rome…in my own space, city to city."
"Just go for a drive. Look at the mountains. Go in your back garden and you'll see how your life changes. Life can be difficult if you just sit there."
Q: Are there any significant modifications to the SUVs you take on your trips?
This probably comes as no surprise to those who own the vehicle, but Mike's G-Wagons are 100% standard and stock where it counts; so no upgraded coil overs, beefed up suspension, etc.
Originally, Mike was opting for a diesel model, but Mercedes warned this would create issues, creating plugged-up fuel lines during his treks. So petrol is it. "I have a 200-litre fuel tank put into the back of the SUV, fuel wise," he says. Other additions include a front protection plate, a plate under the fuel reservoir, some spot lights, and a roof rack.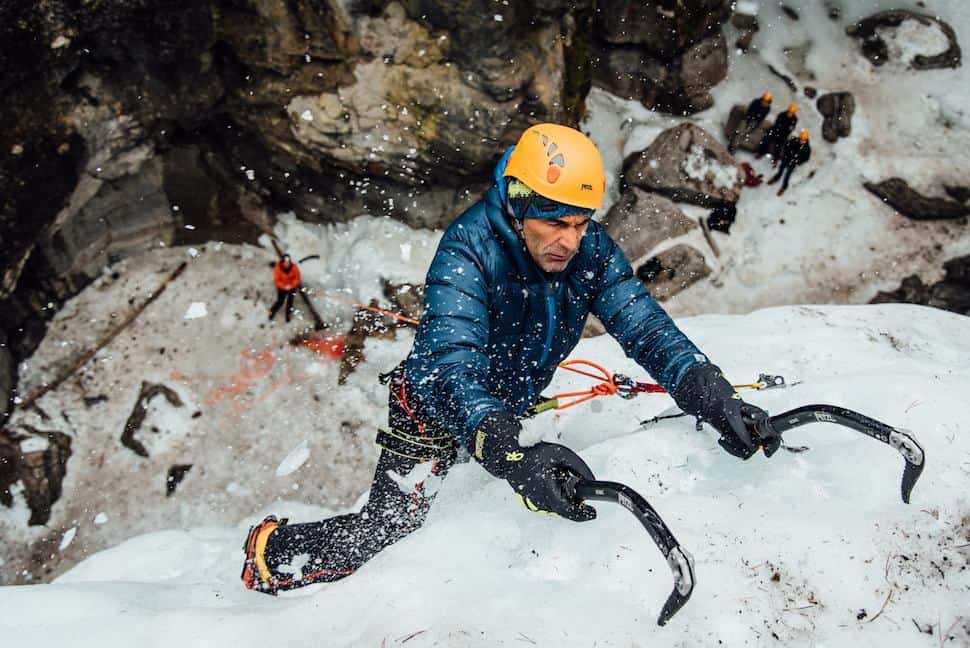 Q: Would you consider being the official ambassador of Unimog?
Mike laughs, "the Unimog is the ideal logistical vehicle. It's the best to reach places, but slower."
Q: You've travelled 13 countries from your home in Switzerland to Asia and Pakistan. You mentioned the G-Wagon has heightened your experiences. How exactly has it heightened your adventure experiences?
"Usually, say when we climb K2, we fly and land in Islamabad (Pakisthan), and do the expedition. I flew over amazing places and realized, wow, I'd love to drive through these countries. Get to know the Russians, the Kusaks, the people. We don't know how they live, how they speak. Now, travelling through these countries (in the G-Wagon), I got to know the people; drive the same roads, eat at the same places. We got to know the people – wasn't just about travelling to K2."
Q: Getting more technical, what are some of the stand-out features on the G-Wagon that you could've do without?
"The fact it has amazing ground clearance, naturally, and not jacked up. It has coil springs you won't find in today's SUVs that makes this a true off road car."
"You can lock all the differentials," Mike states, which he needed to get out of sticky situations. "You need to make your own roads – vehicles can much further than most people realize."
In terms of styling, Mike is a fan of the boxy design. But it's more function over form: "There are no hidden angles and you can drive in any off road condition safely.
The flat windows are also a must. "You can flip the windows around. And with curved glass you see differently. With the G-Wagon's flat windows, you see things as they are."
Q: You have a great quote: How can you discover new land if you never leave home? For those who never leave their comfort zones, can you explain why adventure and just travelling in general is so important, and why those people should really get off their asses?
"People are afraid of taking the first step" Mike explains. He feels by sharing his content and stories via social media and the like, it creates curiosity and that if a normal guy like Mike (in his words) can do it, so can others.
"Just go for a drive. Look at the mountains. Go in your back garden, and you'll see how your life changes. Life can be difficult if you just sit there."
"Exploring lets you get away from people, and allows you to engage with nature – the honestly of it all."