We're not world-class hikers or anything, but we do feel the best hiking shoes for men should be versatile enough to wear for the daily grind – not just big, bulky boots fit for the mountains. Comfortable footwear that's durable, stylish, and didn't come from your dad's closet.
US-based Forsake has been doing just that since the company started in 2012 – producing well-designed, all-weather footwear for travel and adventure. Like they say, "Forsake is for those seeking more freedom and fewer ceilings."

Their men's collection right now includes 12 various models – from the lightweight canvas Phil Lace shoe (US$99.95) for urbanites to heftier boots like the top-end Range High (US$159.95).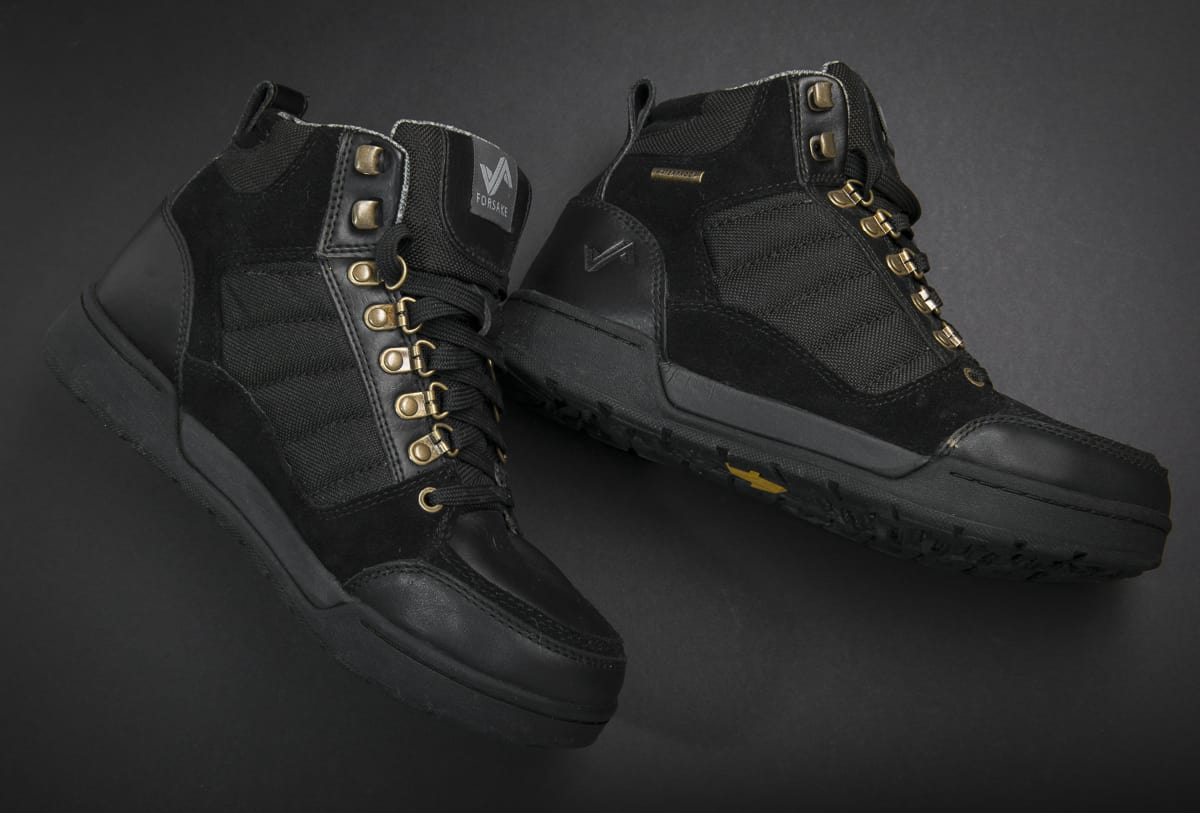 Forsake Hiker Boot
In the middle is our model here: the Forsake Hiker (US$129.95), available in either Brown/Green or the classic Black, as pictured.
Again, though designed for hitting the trails, the Hiker doesn't look like it solely belongs in the woods – especially in all black vs the earthy-tone brown/green combo. With a pair of jeans you can pull these off for everyday duties without looking like a tree-hugger (no offence).
Protection
They feature an updated waterproof HydroGuard membrane to handle puddles and snow, while offering breathability with an anti-odor footbed. Keeping debris and water out, the gusseted tongue offers added protection preventing things getting into the space between the lace eyelets.
I've had these boots for awhile now; picking my kid from school and having to walk through huge puddles of melted snow was never an issue. The Hiker remains dry via the water-repelling treatment preventing moisture from absorbing into the leathers and suedes.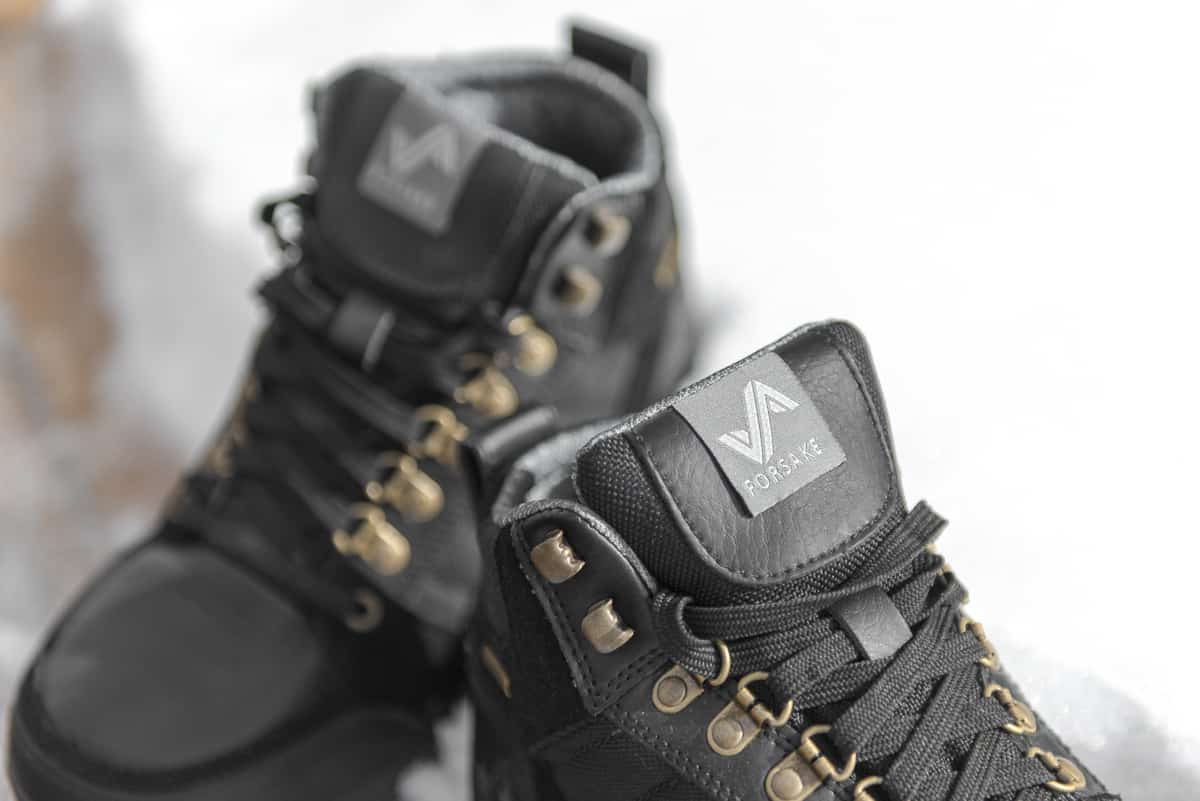 Comfort
Each pair finds a compressions EVA midsole and open cell PU footbed. We're not entirely sure what that means except the Forsake Hikers are comfortable. The footbed is designed to offer long-lasting cushioning and support with an anti-microbial treatment.
Performance
Honestly, I didn't get a chance to put these boots to the test on the trail. But frankly, I don't really need to traverse rocks and loose branches to realize the Hiker will do the job. The directional inner lugs provide grip on loose terrain while wide outer lugs offer traction and stability on hard surfaces. With a ballistic nylon, suede, full-grain leather, and nylon lace built boot, Forsake's products are a premium offering. So they'll do the job – and just as importantly, look good doing it.