The new-age 500-hp Tactical Urban Vehicle
built for any off-road and on-road challenge
Sporting a burly look, rear suicide doors, and thermal night vision all backed by 500 horses of supercharged glory, the Tank is California-based Rezvani Motors latest creation — a niche company known for building extreme yet reasonably-priced vehicles, including one of their most popular, the Beast.
Designed to be the most capable vehicle on the market, for both on-road daily driving and off-road excursions, the Tank looks like a pumped-up Toyota FJ Cruiser with way more hair on its chest. Rolling on chunky black wheels and tires, this futuristic-looking off-roader comes with two off-road packages providing high ground clearance and top of the line off-road suspension, paired to an on-demand 4×4 setup to conquer any terrain. All powered by a 6.4L, 500-hp V8 engine.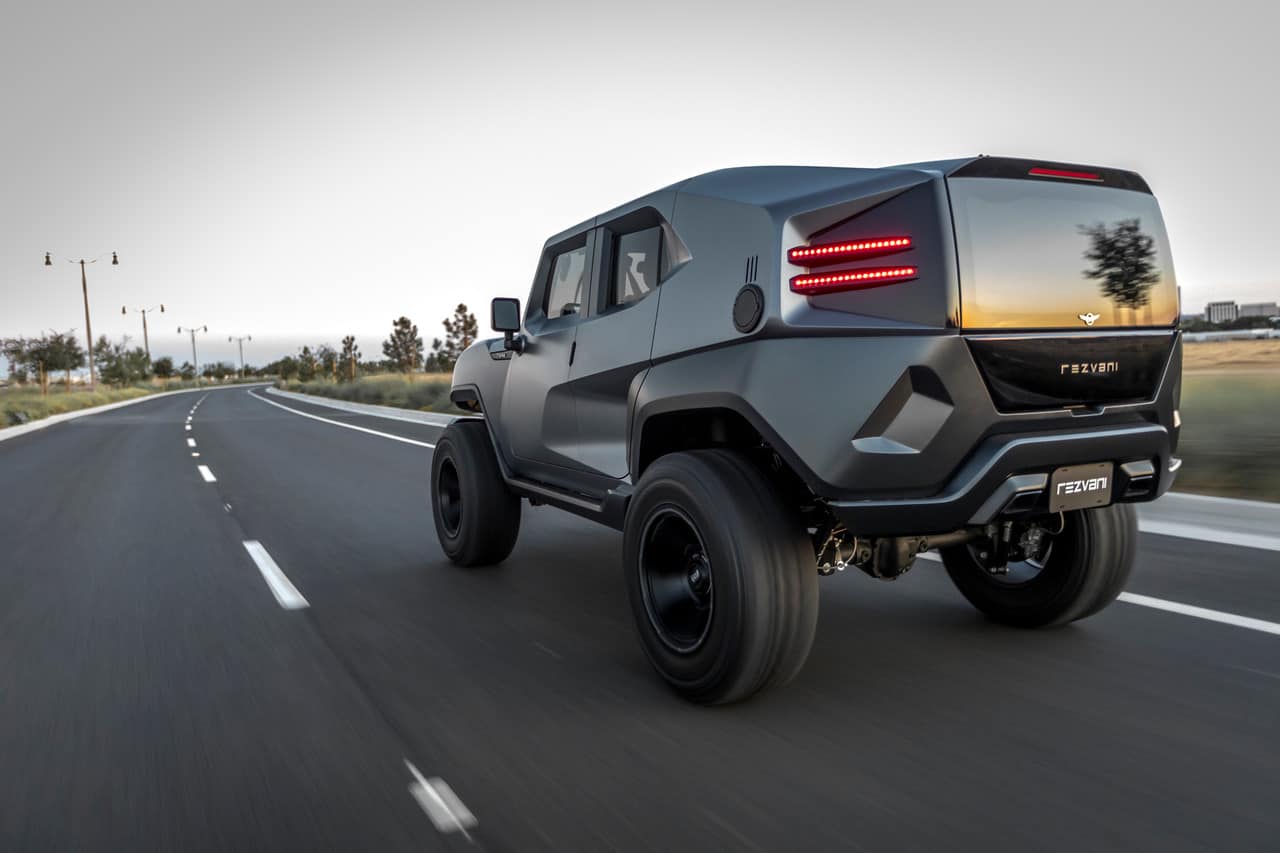 Also check out: Ripsaw EV2 Personal Tank
The power-initiated rear suicide doors open up to a stealthy interior with a five-seat setup including ergonomic seats for those longer journeys. The centre control cluster is simple and clean, with a medium-sized screen up top and a pair of vents, and other HVAC/audio controls below. Driver front and centre is a heads-up display showing speed, navigation, incoming calls, text messages, fuel level, calendar notifications, and speed limit on the current road.
Aside from the usual fair, what really sets the Rezvani Tank apart are features like the thermal/night vision system displaying heat signatures as well as standard night vision. Not enough? How about optional ballistic armour protection. Sign us up.
The Rezvani Tank starts at US$178,000. Visit their site here for more info.
Rezvani Tank Photos: