Based out of Sweden, SVØRN is a design house who's mandate is to simply take everyday mundane objects and transform them into something elegant and, frankly, not-so-mundane. Like, who would think a carabiner could be so sexy?
They focus on the art of sculpted design unlike many of the other industrial designers on the market; pairing sophistication with balanced proportions and shapes. And leaning towards the colour black — can't go wrong with black. Ever. This allows a SVØRN object's shape to be the element that makes all the visual impact instead of relying on loud, bright colours. There's also a strong tribal vibe to all of SVØRN's pieces.
Right now, the Swedish designer offers three products: the Fenrir Pendant ($65 US), the Makt Money Clip ($45 US), and the Arcus Carabiner we got our hands on keys on here.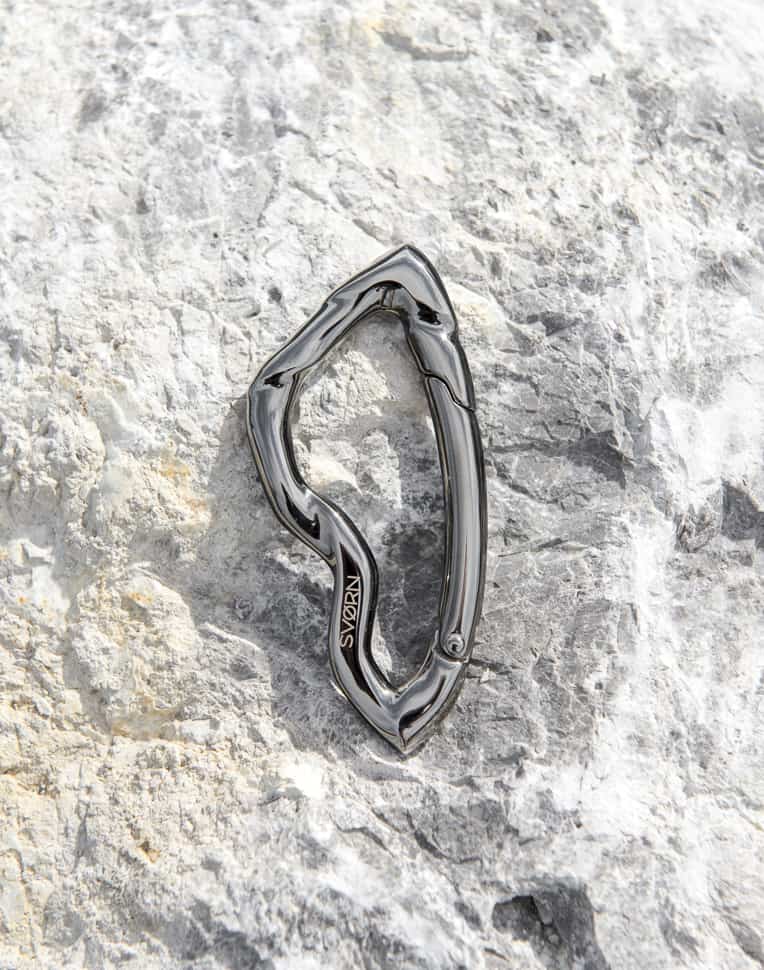 Arcus Carabiner
Priced at $39.95 for this sculpted Arcus Carabiner, the company really has taken on their slogan of an extraordinary take on an ordinary object with it fairly straight-forward product that essentially holds your keys ( and no rock climbing with this carabiner – just so we're clear!).
Aside from the beautiful design, the Chinese-made Arcus is lighter than you might think so you're not compromising function and convenience nor hauling around a piece of art that looks great but weights a ton. Crafted from zinc alloy, this piece is sized just right and slides into your pocket no problem. Provided you're not a janitor with 100-plus keys. The only issue? Avoiding the inevitable scuffs and scratches on something that looks this cool. Visit SVØRN's site to learn more and get pricing: https://www.svorn.net/products/arcus-carabiner
Arcus Specs:
Composition: Zinc alloy, Chrome Noir nish
Dimensions: 3.11" x 1.4" (7.9 cm x 3.6 cm)
Weight: 1.41 oz. (40 grams)
Physical Vapor Deposition Finish Protection
Includes one Chrome Noir split ring (comes in a nice little box too; great for shipping gift)