An all-electric boat isn't out of the question for Tesla Motors. But until that actually happens, Moroccan designer Belkharmoudi Aziz gives us a glimpse of what the company's future battery-powered watercraft could look like.
The Tesla E-Vision GT Boat is Aziz's concept creation powered by two Model S powertrains to propel this 60-footer with 1800-hp under the deck.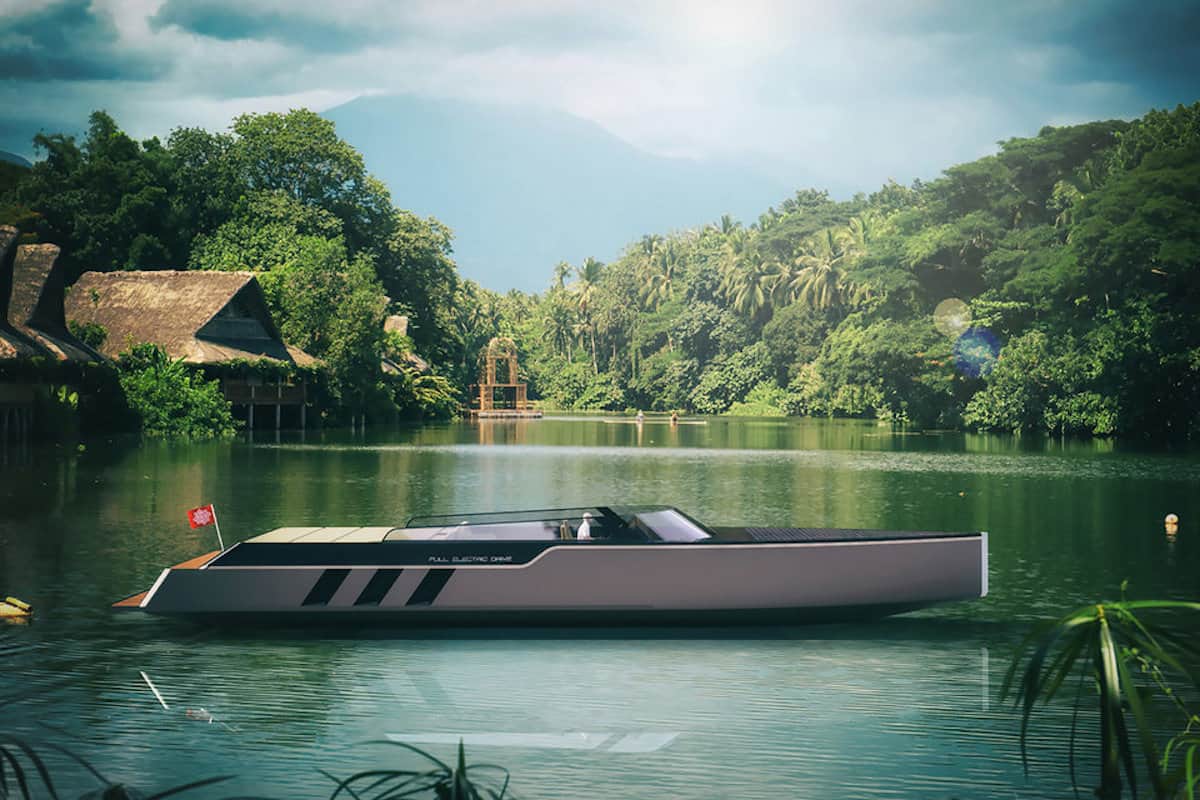 The Ultimate Battery Boat Motors
Similar to your conventional vessel with a pair of combustion engines, this Tesla boat has the same symmetrical mounted setup, but swap the petrol for electricity to bring this concept to a cruising speed of 30 knots, hitting a top speed of over 40 knots.
With enough space to accommodate 8 people, this luxury boat might be missing that burly roar you typically get from fast boats on the open waters. But on the plus side, the near silent experience from all-electric power might be more your speed – if and when, Tesla brings a Model S-powered watercraft to fruition.
Check out more of Belkharoudi Aziz's work at Behance.