Found in translation: From the floor of the 43rd Tokyo Motor Show, our contributor Mark Hacking finds clarity in Japan with his this top 13 vehicles
BMW M4 Coupé Concept
Despite the horrendous lime green paint scheme, the BMW M4 Coupé on display in Tokyo screamed desire and proved that the switch in nomenclature for the new model line matters not a whit. M3, M4, whatever… the point is, the newest little sport coupe from the M division will, no doubt, be awesome.
Durax D-Face Concept
Influenced by the Iso Isetta from the 1950s, the D-Face is a quirky concept imagined by Japanese firm Durax, Like its predecessor, the D-Face is accessed via a single door/hatch at the very front of the car; unlike the Isetta, it features an all-electric powertrain and a tablet computer on the steering wheel. It's funk-tastic.
Honda RA271
The first Honda to compete in Grand Prix racing in 1964 still looks fantastic close to a half-century later. More importantly, it reminds us that Honda will return to Formula One racing in 2015 as exclusive engine supplier to the McLaren team. A decision long overdue.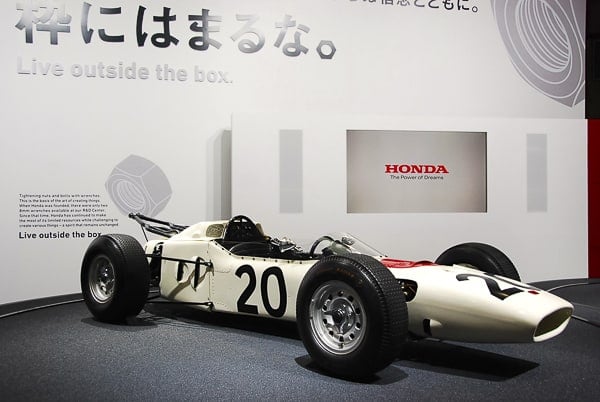 Honda Sports 360
This dynamic little roadster, the very first road car built by Honda in 1962, sadly never made it to production. Powered by a 360-cc engine, the Sports 360 concept resembles a slightly scaled down version of a Sunbeam Alpine, so it held plenty of appeal but not enough punch.
KTM X-Bow GT
While most "track cars" boast impressive performance numbers, they also come across like low-quality kit cars. Not the KTM X-Bow—and certainly not the GT version. The X-Box on display in Tokyo boasts more refinement and more power from tuning company Wimmer Rennsporttechnik—specifically, 429 hp. Yikes.
Mercedes-Benz S-Class Coupé Concept
First, let me go on the record here by saying that I'm no fan of the current design direction of Mercedes-Benz. But the S-Class Coupe Concept, first unveiled at this year's Frankfurt Motor Show, was one of the clear stars in Tokyo. Stunning.
Lexus RC300h Concept
If the soon-to-be-realized RC coupe is the yardstick, the designers at Lexus are finally coming to grips with that gargantuan front grille. Painted in a blistering cherry red, the RC300h is a gorgeous hunk of metal and, to make it all the more appealing, it's a hybrid—meaning, it should provide more performance and efficiency than the base coupe. Cherry.
Nissan IDx Nismo Concept
Few cars were as big a surprise as the IDx Nismo, a racy concept inspired by the Datsun 510 that seemed to come out of left field. The Infiniti brand is burning rubber with some eye-catching designs and its Red Bull Racing F1 sponsorship, so it's good to see Nissan garnering some non-GT-R love.
Porsche 911 GT3 Cup
The GT3 Cup version of the latest Porsche 911. Any questions?
Renault DeZir Concept
This all-electric concept car debuted over three years ago at the 2010 Paris Motor Show, but it looks as dynamic as ever. The DeZir will never make it to production, but it's setting a strong pace for Renault from a technological and design perspective.
Subaru Levorg Concept
This wagon version of the Legacy is so handsome, it's a genuine mystery why there are no plans to sell it anywhere but in Japan. Under the sleek skin, the Levorg features one of two turbo boxer engines (yeah!) linked to a CVT (meh!). A great-looking wagon in desperate need of a name change.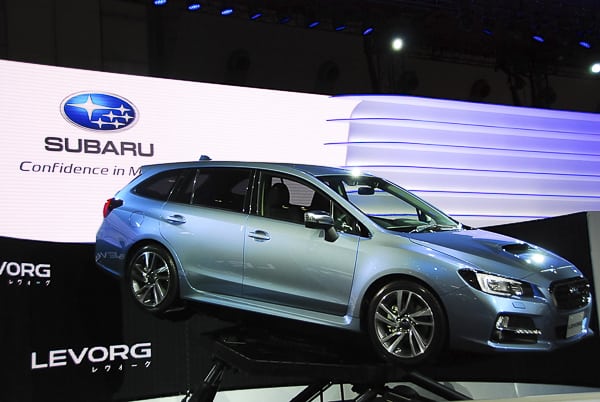 Subaru BRZ GT300
Of all the race cars on display at this year's Tokyo show—and there were many—the Subaru BRZ that runs in the Japanese Super GT series was the gnarliest of all. Low, wide and mean, the BRZ GT300 screams performance from every angle.
Volkswagen Polo WRC
With some cars, you only need to look at them to know they will be wickedly fast. With the VW Polo WRC, you also have the benefit of knowing it won 10 of 13 rounds in this year's FIA World Rally Championship. A gravel-spitting, snow-slicing, rock-jettisoning hot hatch—sign me up.
2013 Tokyo Motor Show Gallery: