Before Nissan created its Infiniti brand to compete directly with established German luxury brands, the Maxima was the closest thing to an upscale sport sedan that a Japanese car manufacturer offered in North America.
Three decades after Infiniti's introduction, the Maxima remains the flagship of the Nissan brand and its most performance-oriented four-door car. But does it still live up to that old sport-sedan label? Nissan thinks so, but we're not so sure.
Also read: A Closer Look at Nissan's 322-HP 370Z Roadster Touring Sport
On the Road: 2018 Maxima Driving Impressions
In its latest generation, introduced as a 2016 model, the Maxima reaches back to its performance roots with an SR trim package whose mechanical highlight is a sport-tuned suspension that sounds good in theory, but in practice turns the Maxima into one of the stiffest-riding cars we'd driven in some time, and makes it uncomfortable to live with on a daily basis.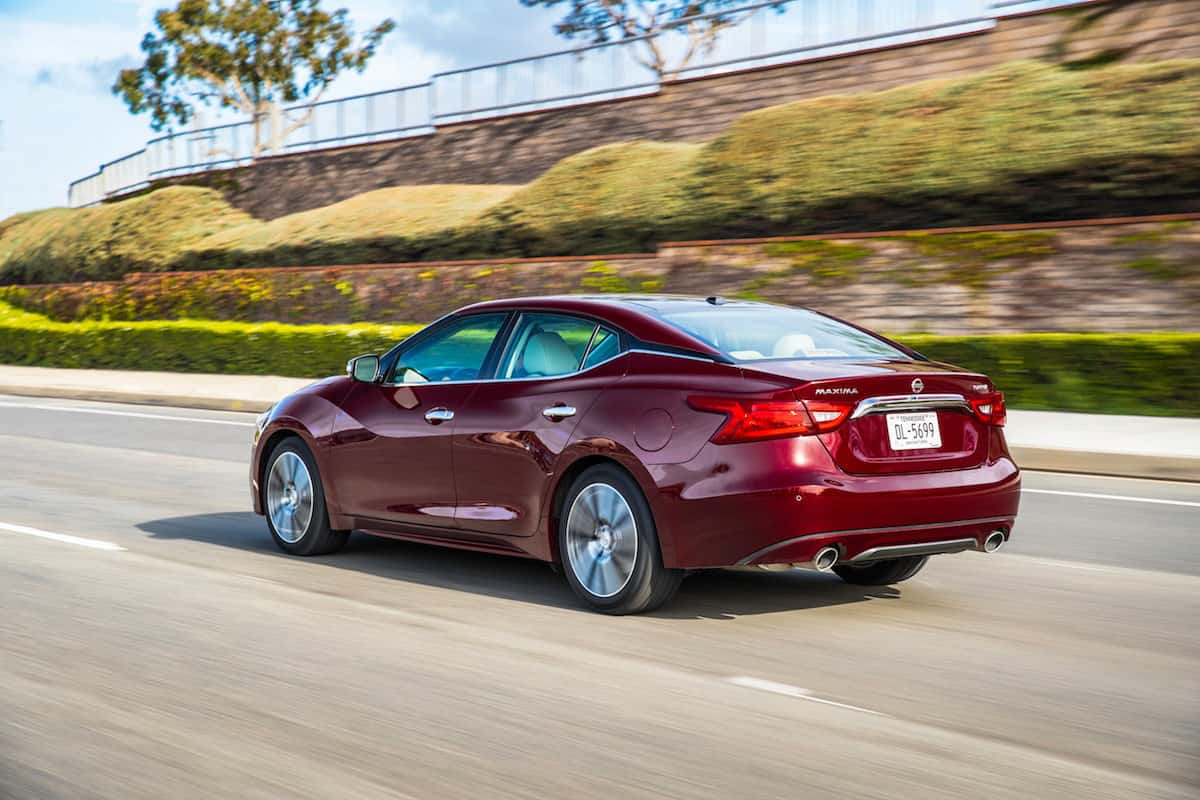 We would have preferred Nissan's engineers spend more time eliminating the torque steer that afflicts the Maxima in aggressive acceleration. If you're not familiar with that term, it describes a front-wheel drive car's tendency to pull to one side or another during hard acceleration.
We don't normally like to start a review by pointing out our least favourite things about a car, but here's the thing: that's pretty much it for the stuff we didn't like.
Under the Hood: Maxima Sedan's 300 hp 3.5L Engine
If you can keep the Maxima pointed where you want it to go, it feels stronger than its engine's 300 hp and 261 lb-ft specifications suggest, aided by an automatic transmission well-suited to its power delivery.
The engine and transmission are also good at keeping fuel consumption down: our test car averaged 7.1 L/100 km over the 800-km drive home to Ottawa from a cottage near Sault Ste. Marie, Ontario, well below Nissan's estimate of 7.8 L/100 km for highway driving and a good result for a big sedan.
Nissan Maxima Interior Impressions
The Maxima's size translates into a spacious interior that favours front-seat occupants with lots of leg- and headroom. By contrast, rear-seat legroom is less generous than in the compact Sentra, and the trunk is also a bit smaller, but its useful shape easily accommodated most of a week's worth of clothing and other cottage supplies.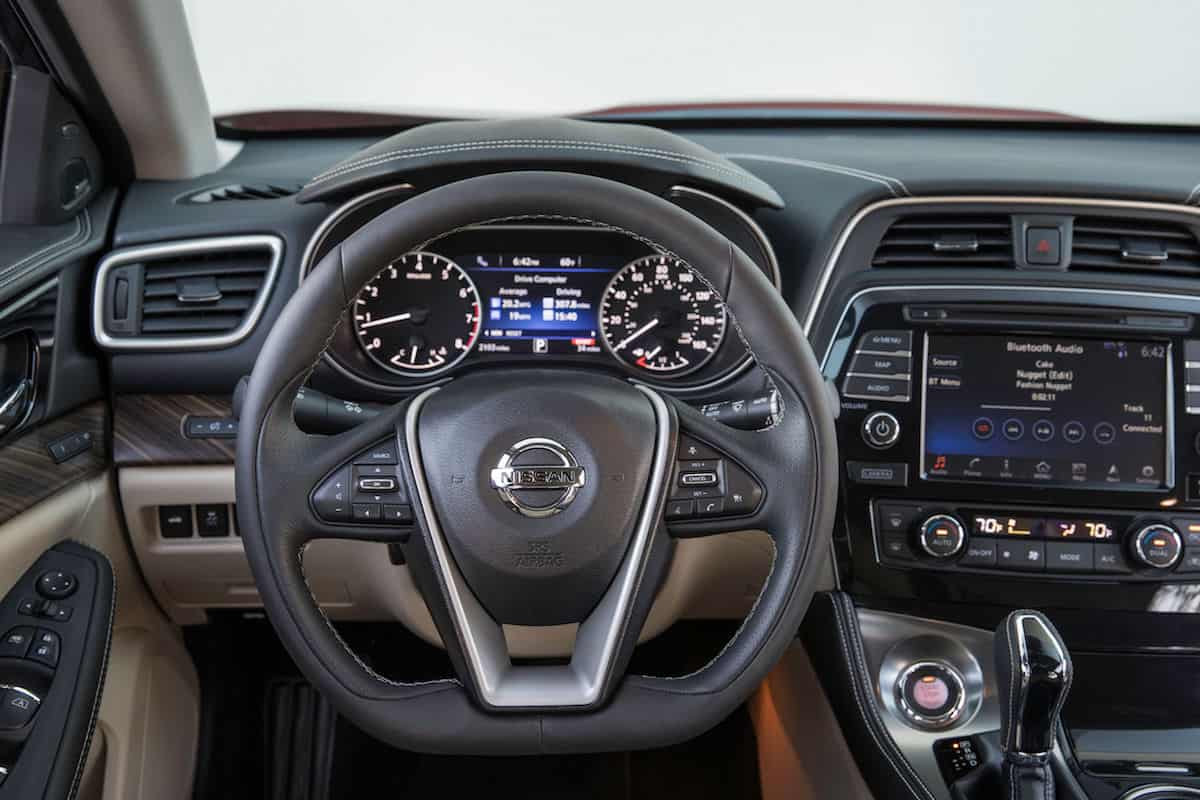 On the downside, the interior showed a few cheap touches for a car that starts at more than $36,000, made more glaring against the SR trim's $42,000 price. Nissan's Murano mid-size crossover boasts some unique and classy interior finishes that would be a good fit in the Maxima.
If you want what we'd consider a truly upscale interior treatment, you have to spend more than C$44,000 for the top-end Platinum package with its Alcantara seats and mahogany wood trim.
Our Takeaway
We spent a lot of time in our Maxima tester and enjoyed most of it. What we didn't like would be easily fixed if Nissan would drop this car's sporty pretense and focus on the Maxima's strengths as a powerful, efficient and comfortable sedan.
What other's are saying about the 2018 Maxima:
With the market offering such a wide variety of models and choices, the Maxima is one or two arguments short of making a compelling case with buyers in the segment. Auto123
While the Maxima's handling may not be up to the standards set by most European sport sedans, its styling leaves many of them in the dust. AutoTrader
Learn more at Nissan Maxima USA | Nissan Maxima Canada
2018 Nissan Maxima Specs:
Engine: 3.5L V6

Power: 300 hp

Torque: 261 lb-ft

Transmission: Continuously variable automatic

Brakes: Four-wheel disc

Steering: Hydro-electric power-assist rack-and-pinion

Suspension: MacPherson strut (front); Multi-link independent (rear)

Fuel economy, ratings (l/100km, city/highway): 11.1/7.8

Fuel economy, observed (l/100km): 7.1

Price: US$33,270 or C$36,990 starting MSRP (C$41,890 starting MSRP as tested)