Kia made a good move by redesigning the bubbly, fun-going 2020 Soul into a more mature and stylish subcompact crossover SUV (here's our full 2020 Soul review). But what's the new cabin, interior space, and new technology look like? We take a closer look.
More ergonomic interior packaging loaded with new tech
One of Kia's strong points is the extra features that come as standard. The 2020 Soul is no exception. Paired to all the new tech the new vehicles are seeing these days, it's easy to see how these once overlooked, not-up-to-par Korean vehicles have gained so much ground so quickly. The Kia-Hyundai combo is real and slowly car buyers are finally noticing.
Here are some of the standards we like, equipped with the entry-level LX model:
Segment meter cluster
Tachometer
Outside temperature display
Matte silver inside door handles
Illuminated glove box
Deluxe upper door trim
Door scuff plates
Below, a quick comparison of the new interior versus the outgoing model.
Inside, the buttons and feature placement is similar to outgoing model, while layout and textures are upgraded. A 7-inch display, dual level centre console tray, and side air vents are all standard.
In the back, the 2020 Soul gets 60:40 split folding rear seats, plus a new dual level luggage board.
New screen and more speakers
New for 2020 is the 10.25" wide screen LCD multimedia interface with navigation, providing a split screen view, a customizable home screen, and Bluetooth multi-connection. As for audio, the Harman Kardon premium sound system now gets 10-speakers opposed to 8-speakers in the outgoing model.
Light it up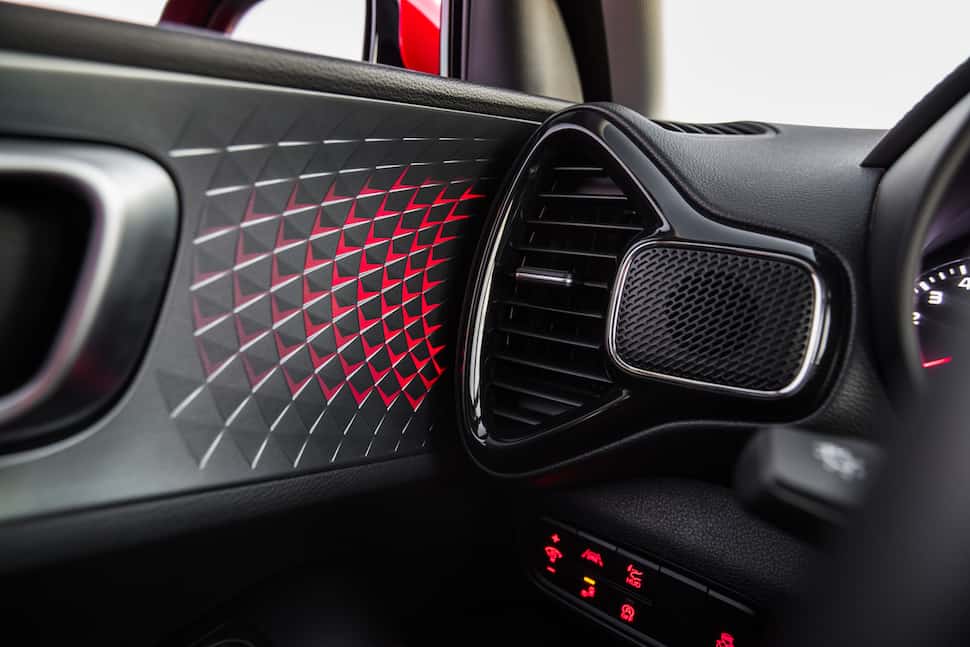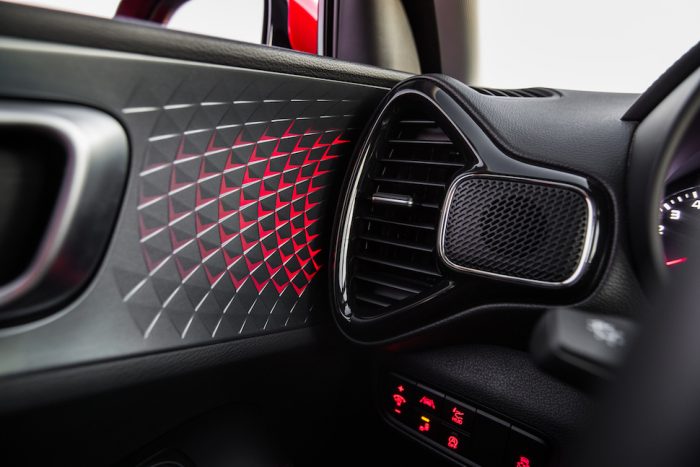 You can't have a fun, vibrant, 'funky' car without some lighting effects. The door trim of the Soul features the indirect mood light that change colour and intensity based on the tunes blaring out those 10-speakers. Modes include 'Glow Mode' based on colour, and 'Theme Mode' based on the driver's current mood.
As gimmicky as it may seem, this lighting thing is actually a nice little touch. And, yes, it's fun. Really.
High tech
Also new for 2020 is the head up display (HUD) – Kia's first combiner type HUD which splashes key info including speed, safety icons, and navigation all while helping minimize driver distraction.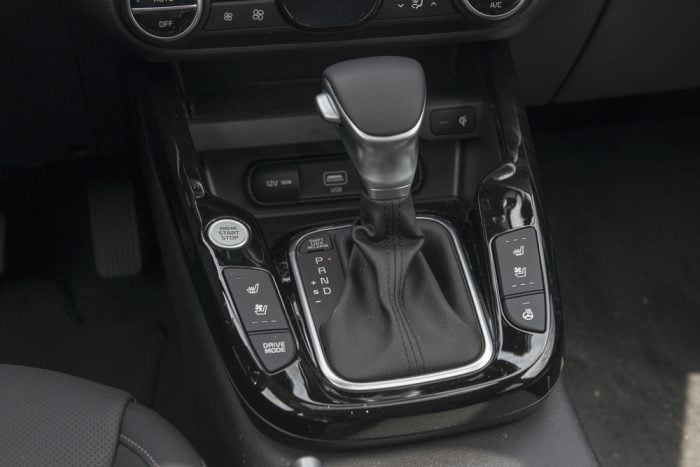 A wireless cell charger that powers up a mobile by simply placing it on the charge pad is a nice touch; so is the rear view camera featuring a rear top-view look up to 15 km/h.
Kia's new UVO Intelligence app-based system also makes its way into the new Soul, allowing remote functionality from a smartphone. Operations like remote start/stop, a car locator, monthly vehicle health reports, and maintenance alerts, to name just a few features.
Here's a look at the entire 2020 Kia SUV lineup.
Interior shots of the new 2020 Soul: