There are those elegant, glossy Bluetooth portable speakers that look great on the mantle. Then you've got the Big Turtle Shell — a minimal-designed yet peculiar-looking wireless speaker, as the maker Outdoor Technology puts it is, "perfect for when you want to receive noise complaints."
Also check out: Roll Out the Seal Tire Speaker at your Next Party
Water resistant, dust-proof, and doubling as a power bank to charge up your other devices, the Big Turtle is the type of loud speaker you can take on those long road trips or camping excursions without worrying too much about spilling your Coke or can of beans all over this thing.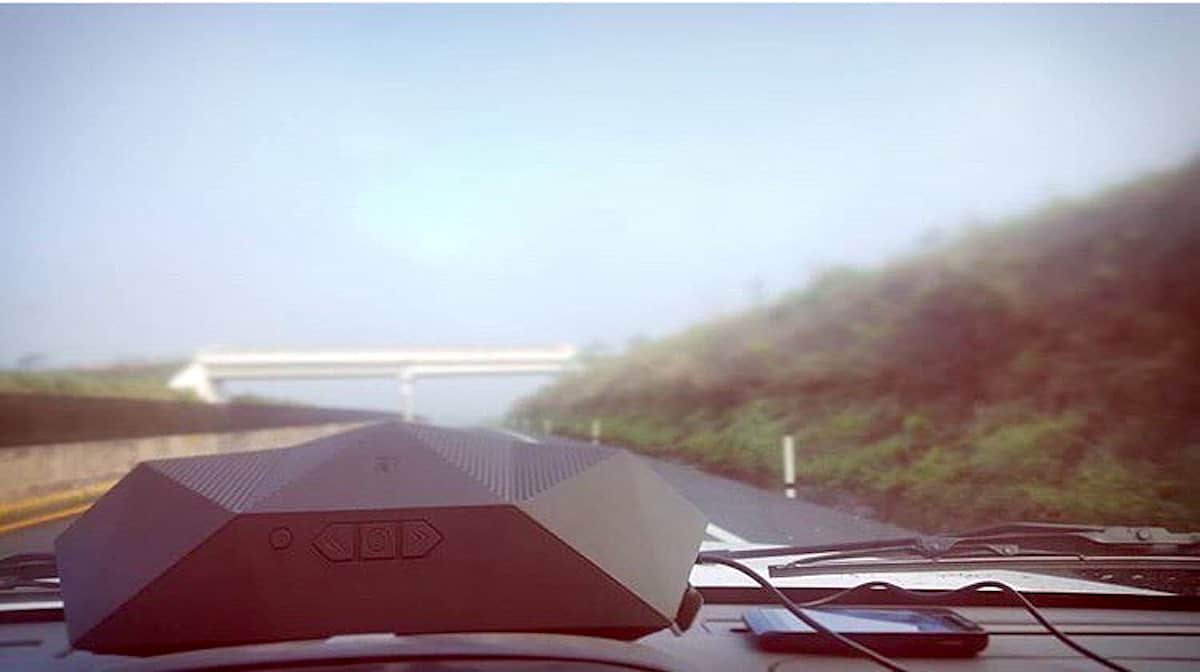 Bluetooth Speakers with Ample Juice
Promising to offer 3x the battery power compared to the leading big Bluetooth boombox (7800 milliamps), the Big Turtle will blast music for a full 16-hours with around 325 hours of standby juice before recharging the lithium-ion battery.
Design
Available in either red, gray, or red, the rugged BTS sports a wide stance so it sits planted on unforgiving surfaces. Definitely doesn't look like your typical Bluetooth loud speaker, maybe that's the point — and in our opinion, looks pretty damn badass (if a badass wireless speaker is even a thing. It should be).
With various hanging/strapping options good for fastening to your backpack and twin grab handles integrated into the base, Outdoor Tech ensured this was a easy device to work with. For something smaller in size, there's also the Turtle Shell 3.0 for about $100 less, providing 20-hours of uninterrupted music; with less features but available in more colour variations.
Takeaway
We haven't reviewed the Big Turtle Shell ourselves but from the reviews we've seen, the company's reputation, and everything else we're reading about this Bluetooth portable speaker – especially the 16-hours of battery life with ability to charge other devices in a travel-friendly form – we're onboard.
Plus, it looks awesome and we're suckers for great photos.