Drifting champ Vaughn Gittin Jr. and Ford Performance link up to produce a one-off drifting Pony car. The 700-hp Eagle Squadron Mustang GT with its RTR wide-body kit, suspension components and authentic Spitfire materials will race to the summit at the Goodwood Festival of Speed Hillclimb.
Building unique, one-of-a-kind Mustangs to celebrate major occasions and raising money for charity is nothing new for Ford. From the autonomous self-driving 1965 Mustang released just yesterday to this Mustang GT4.
If you're a truck guy, there's alway this Fighter Jet Inspired F-22 F-150 Raptor.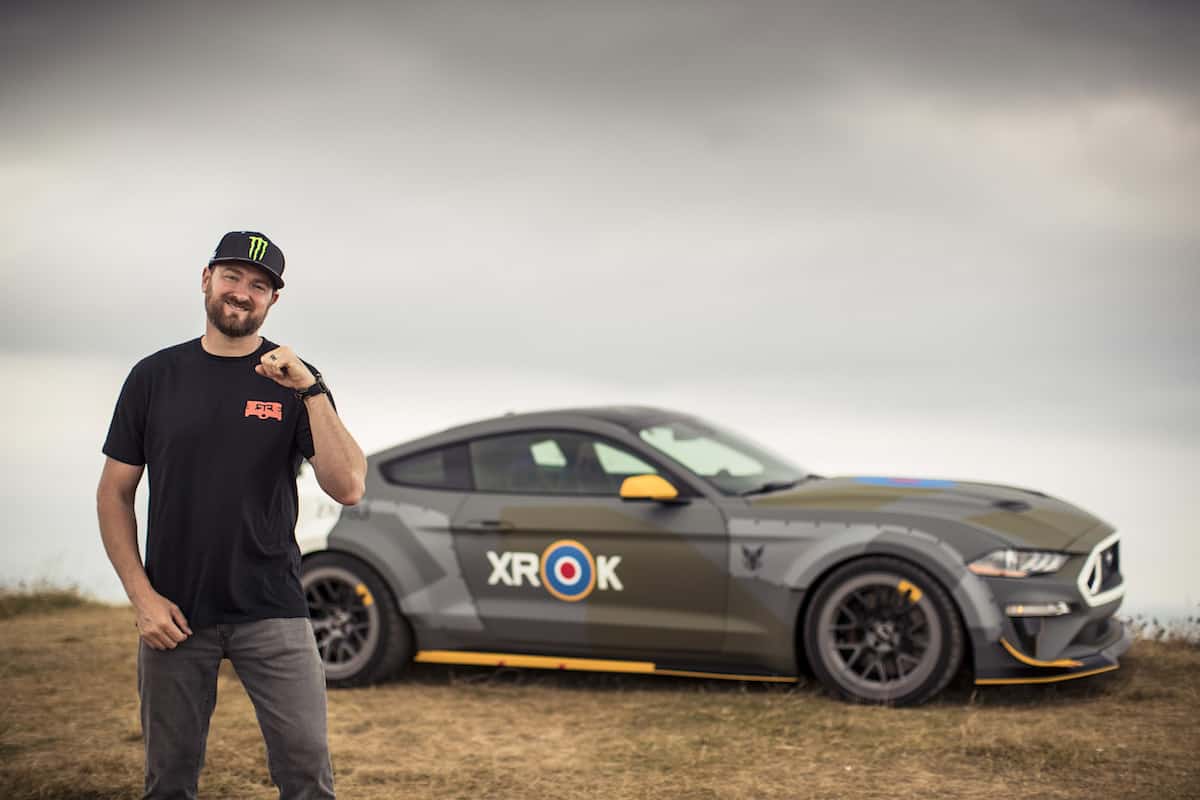 This Eagle Squadron Mustang GT will help commemorate the 100th anniversary of the Royal Air Force while celebrating 20th year of Ford's participation in the Experimental Aircraft Association AirVenture event. Above all, this drift Mustang will go up for auction to help raise funds for the next generation of pilots. To date, over 3-million dollars have been raised for this cause, with the Eagle Squadron marking Ford's 10th customized Mustang. To sweeten the pot, the top bidder gets an all-expense-paid trip to 2018 Ford Woodward Dream Cruise next month.
As driver Gittin puts it, "Beyond its menacing looks, this powerful and hungry beast mimics the brute force and maneuverability of an original Royal Air Force fighter jet," said Gittin. "I really can't wait to pilot it up the summit at Goodwood."
The Experimental Aircraft Association's The Gathering and auction takes place July 26 in Oshkosh, Wisconsin where this beast will be auctioned off.
Also check out our Mustang Page for more.