Ford will re-enter the North American mid-size truck market with the 2019 Ranger
Recent Ford announcements have focused on a range of electrified vehicles and autonomous technologies, but its big reveals at the 2018 North American International Auto Show (NAIAS) in Detroit were crowd-pleasing additions to its current range.
2019 Ranger Features
Ford will re-enter the North American mid-size truck market with the 2019 Ranger, an updated, US-built version of the T6 model that is already sold elsewhere in the world. Powered by a 2.3-liter EcoBoost engine, it will take on the Toyota Tacoma, Chevrolet Colorado and others with what Ford claims will be best-in-class torque and payload numbers. An FX4 off-road derivative with a lockable rear differential will be available.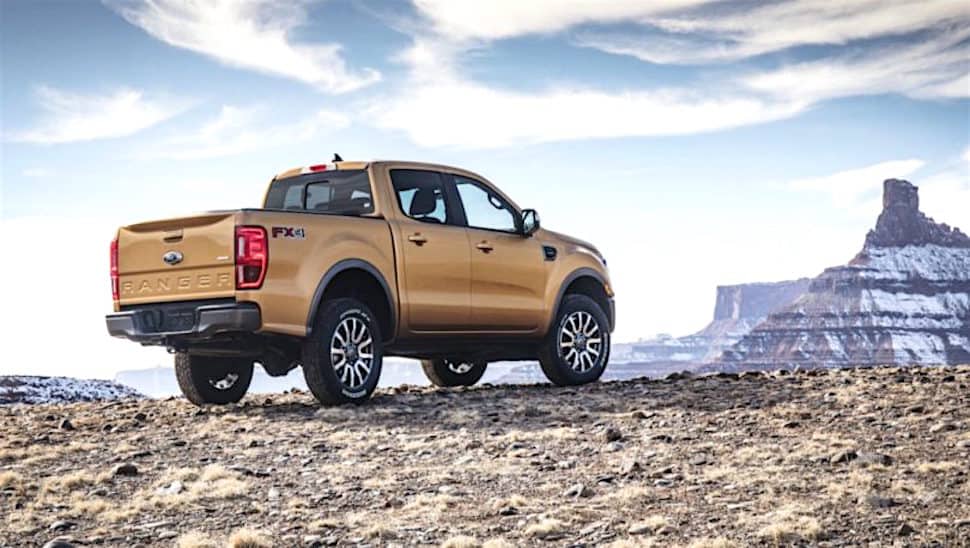 Ford also adds new crossover trim, the 475-hp Mustang Bullitt, and a hybrid F-150
Also coming as a 2019 model is the Edge ST, Ford's first performance SUV. Fitted with a 335-horsepower, 2.7-liter EcoBoost V6 and a paddleshift 8-speed automatic gearbox, the Edge ST was developed by the same Ford Performance specialists that produced the acclaimed Focus ST and Mustang GT350 models. It'll be fascinating to see how their reputation for superb handling translates to an SUV.
Looking further ahead, Ford has confirmed the F-150 Hybrid and a battery-electric performance car for 2020. The latter will be called the Mach 1, but it was another legendary Mustang nameplate that stole the show in Detroit – the Mustang Bullitt. Fifty years after the legendary Steve McQueen movie debuted, Ford is producing a new, special-edition version of the dark-green Mustang that featured in the celebrated car chase. The 475-horsepower, V8-powered machine gets a manual transmission with a cue ball-topped shifter, just like the original. Recently rebuilt by its long-time owner, one of the original '68 movie Mustangs joined the newcomer at the reveal in Detroit.