The Ultimate Suburban Combat Family SUV for $300K
Back in October 2017, we got a look at the Rezvani Tank — a 500-hp tactical urban vehicle like a Toyota FJ on steroids. But hey, when a $178,000 street-legal fighter doesn't cut it, the California-based company just introduced a special version with the Rezvani Tank Military Edition.
For something running on tracks, there's always the Dual-Tracked Ripsaw EV2 Personal Tank.
On the surface, both versions of the tank look the same; but this Military Edition ramps up the protection and ballistic properties. Powered by either an optional 707-hp V8 powerplant from a Dodge Hellcat or the standard V8-powered 500-hp model, this special edition combat SUV adds an explosive protection undercarriage, bulletproof body armour, B7-rated bulletproof glass, and thermal night vision, just to get started.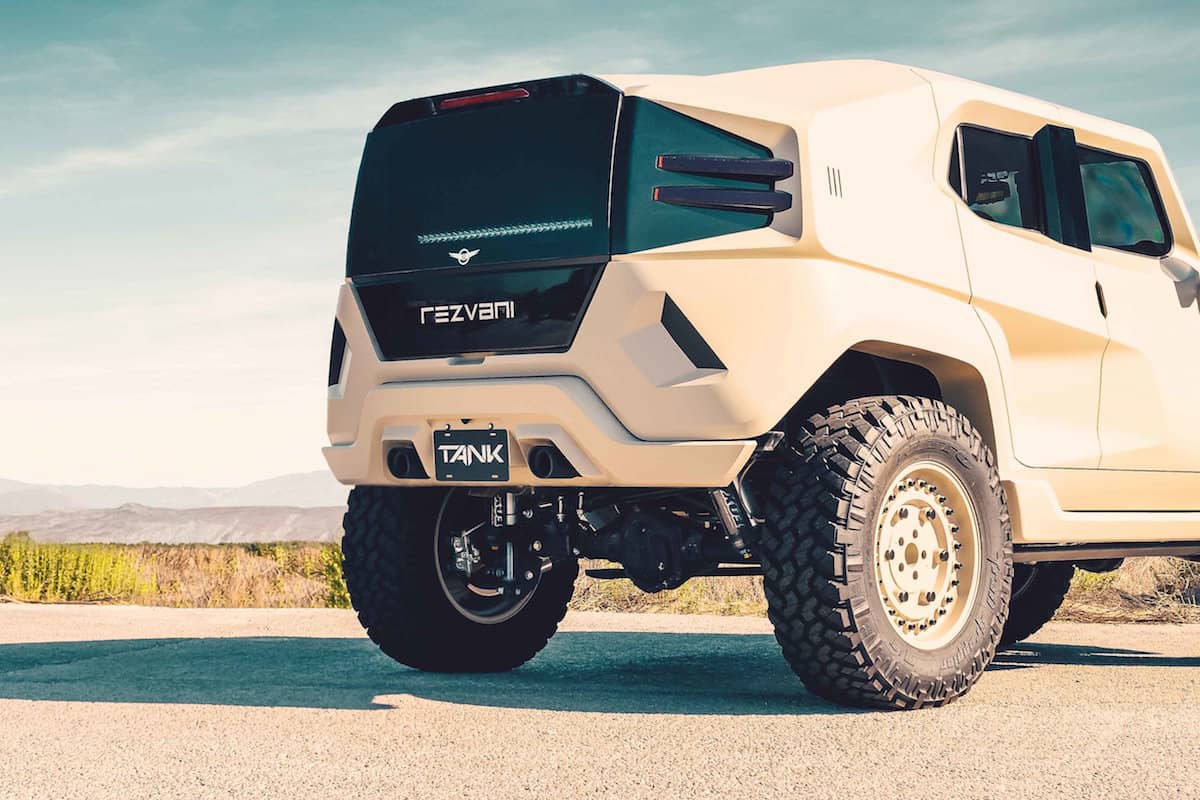 Add rear smoke screen at a push of a button, electrified door handles, military grad run flat tires, some blinding lights to severely piss off the bad guys, a security survival kit with military grade gas masks, plus a hypothermia and first aid kits.
Basically, a bad-ass urban tank for the super loner or introverts? Starts at $295,000US for the ultimate alone-time for when that 5 o'clock traffics hits.
Check out the company's site to learn more about the Rezvani Tank Military Edition.
UP NEXT:
22 Best & Most Badass Off-Road Vehicles, SUVs, and Adventure Machines of 2017