We're just getting 2018 underway yet the New York International Auto Show every year comes on the heels of the other major shows like Los Angeles, Geneva, and Detroit to kick the new upcoming models into gear.
But that didn't stop automakers from showing up big in the Big Apple this year. We saw some major, significant debuts for best-selling vehicles including the Subaru Forester and Toyota RAV4.
Plus, some world debuts of inaugural vehicles like Lincoln's new mid-size Aviator and Cadillac's 2019 compact XT4 crossover. Along with some love for new pickups and sedans like the new CT6 V-Sport.
While the 2018 NY Auto Show offered some good variety this year, the story again (show after show) was all about the sport utilities. Which shouldn't come as a surprise to anyone unless you've been living in your mom's Camry since 2005.
Here are 9 major debuts from the 2018 New York Auto Show:
2019 Lincoln Aviator Mid-Size SUV (World Debut)
This was a big one. Considering mid-size SUVs make up a quarter of sport utility sales, and frankly, Lincoln didn't really have a viable player in this space (we're looking at you MKT), the spectacular designed three-row Aviator was long overdue.
Arriving sometime next year, the 2019 Aviator will offer a plug-in hybrid and twin-turbo powerplant – a Lincoln first. Plus, new technology allowing you to use your smartphone as a key fob.
We got an exclusive look at the Aviator ahead of its world debut:
Read More: the full feature + photos
2019 Cadillac XT4 Compact Crossover (World Debut)
Cadillac joins the hypercompetitive compact crossover circus come this Fall 2018. But the 2019 XT4 checks most of the boxes including ample cargo (most in its class), a robust powerplant with its new 2.0L engine putting down an impressive 287-hp, and new cabin technology you'd expect in a newbie offering.
Sitting just below its larger, stylish XT5 sibling, the first-ever XT4 joins an impressive stable of Cadillacs the company continues to expand aggressively until 2021.
Read More: the full feature + photos
All-new 2019 Subaru Forester in new Sport Trim (World Debut)
The next-generation Forester might be all-new but it still retains that rugged look carried over from the outgoing model.
Subaru's best-selling SUV adds new tech, advanced features, and all that other good stuff you'd expect. But the real story here is the introduction of a new Forester flossing some attitude – something this long-running off-roader may have been missing.
The Sport trim still gets the same 2.5L engine as the other trims, but expect more distinct styling cues for the the exterior and interior.
Read More: the full feature + photos
All-new 2019 Toyota RAV4 finally shows up
Bold looks and more aggressive attitude, we'll expect the all-new 2019 RAV4 to conquer the back trails as well as its muscular stance suggests.
But design alone, Toyota's best-selling vehicle has never looked so good – and in a competitive segment, that's a good (necessary) thing.
Read More: the full feature + photos
2019 Nissan Altima grows up with beefier look
If the design of the all-new 2019 Altima is any indication of future Nissan products, we're on board.
The new 6th-generation Altima will sport the company's first Intelligent All-Wheel Drive fitted in a North American 4-door. Two new powerplant options replace the outgoing 3.5-litre V6 engine including the world's first variable compression turbo inline 4-cylinder we first got a look at up close in the all-new QX50 back in November, and the new 2.5-litre DOHC inline 4-cylinder direct-injection engine.
Sleeker and sportier than the outgoing model – or any Altima model, for that matter – the 2019 Altima gets a lower, wider, and longer stance riding on 19-inch wheels.
Finally, Nissan's best-selling sedan sports the looks and attitude we think was missing these past 25 years – it's not quite there yet, but it's getting close with this bolder 2019 design.
2019 Lexus UX the latest compact crossover from Japan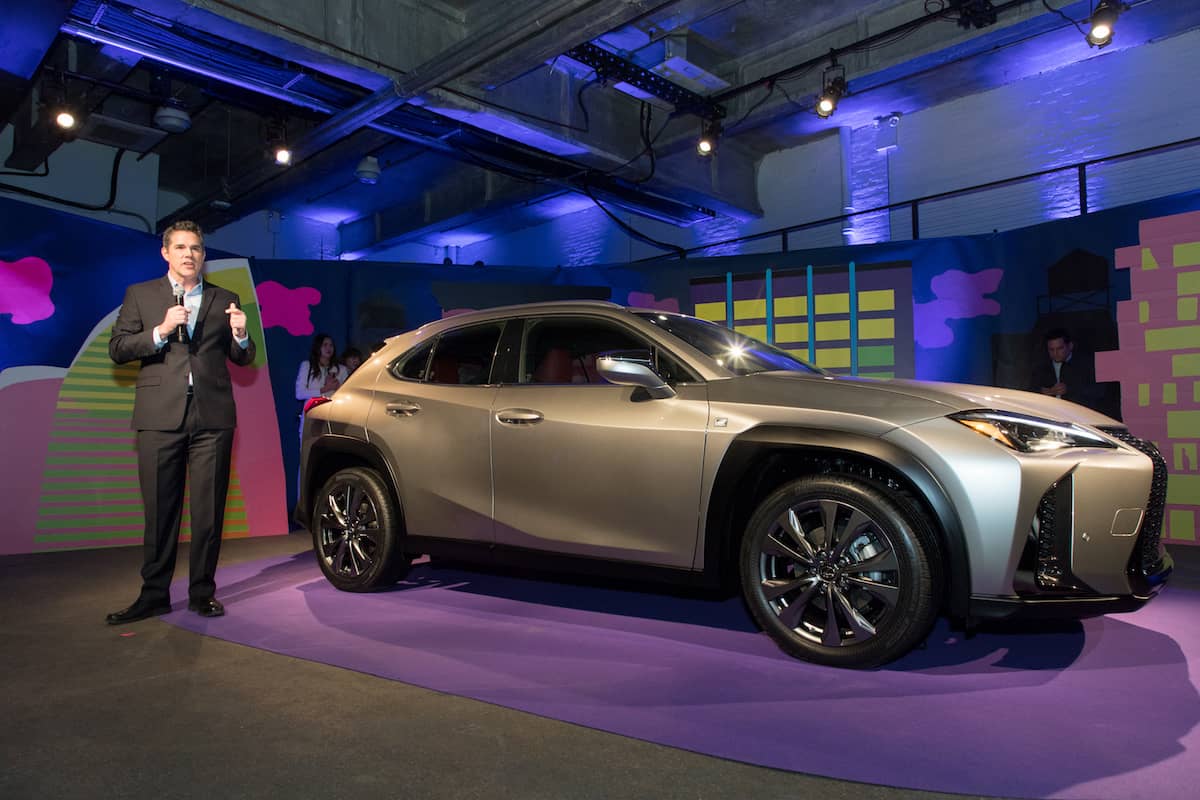 Earlier this month, Lexus gave us a pre-debut look at their new 2019 UX compact luxury crossover.
Sporting three-rows, a bold and stylish design that may not be for everyone, and 3 trims including the UX 200 gas-powered model, the UX 200h hybrid offering, and the more robust 2019 Lexus UX F SPORT, Lexus' new sport utility follows in the footstep of its larger RX sibling first hitting the scene 20 years ago.
Read More: the full feature + photos
2019 GMC Sierra AT4 ditches luxury for adventure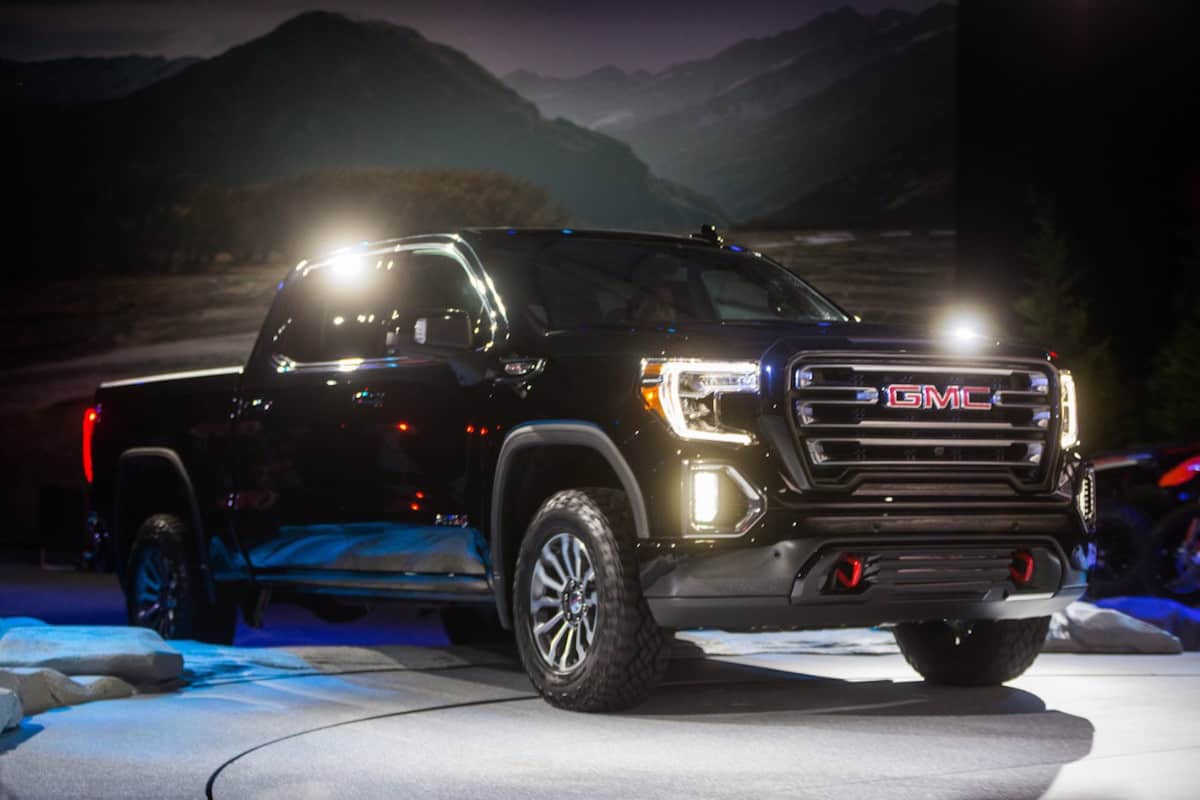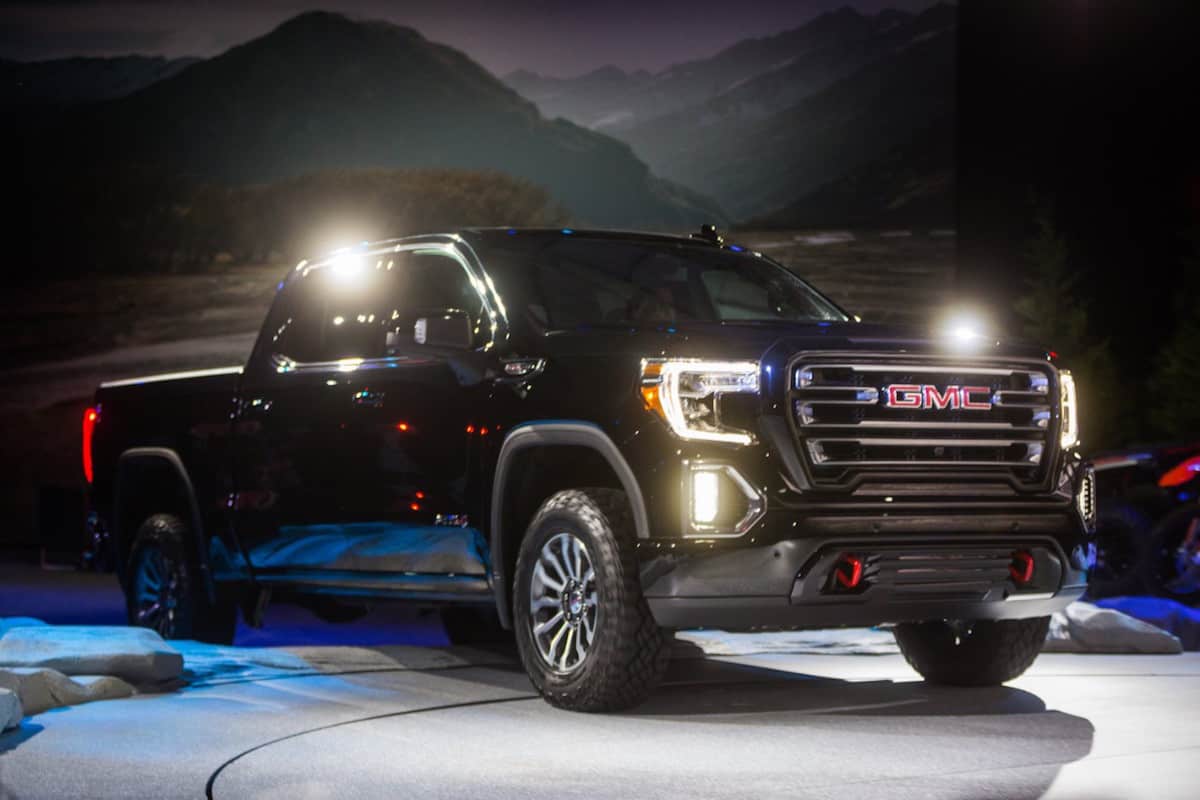 GMC's best-selling pickup may be renowned for its Denali flavour for upscale pickup enthusiasts, but the brand chose New York to unveil something a bit off the beaten path with the all-new 2019 Sierra AT4.
As the company's VP of Global GMC puts it, "The 2019 Sierra AT4 is designed for the customer who wants an elevated presence on the road and the capability to venture off life's beaten path."
A 5.3L V8 engine sitting on a 2-inch factory-installed suspension and 18-inch all-terrain tires comes standard. For more brawn, a 6.2L V8 or Duramax 3.0L inline-six turbo-diesel paired with a 10-speed automatic transmission might make more sense.
2019 Audi RS 5 Sportback for Dads who need speed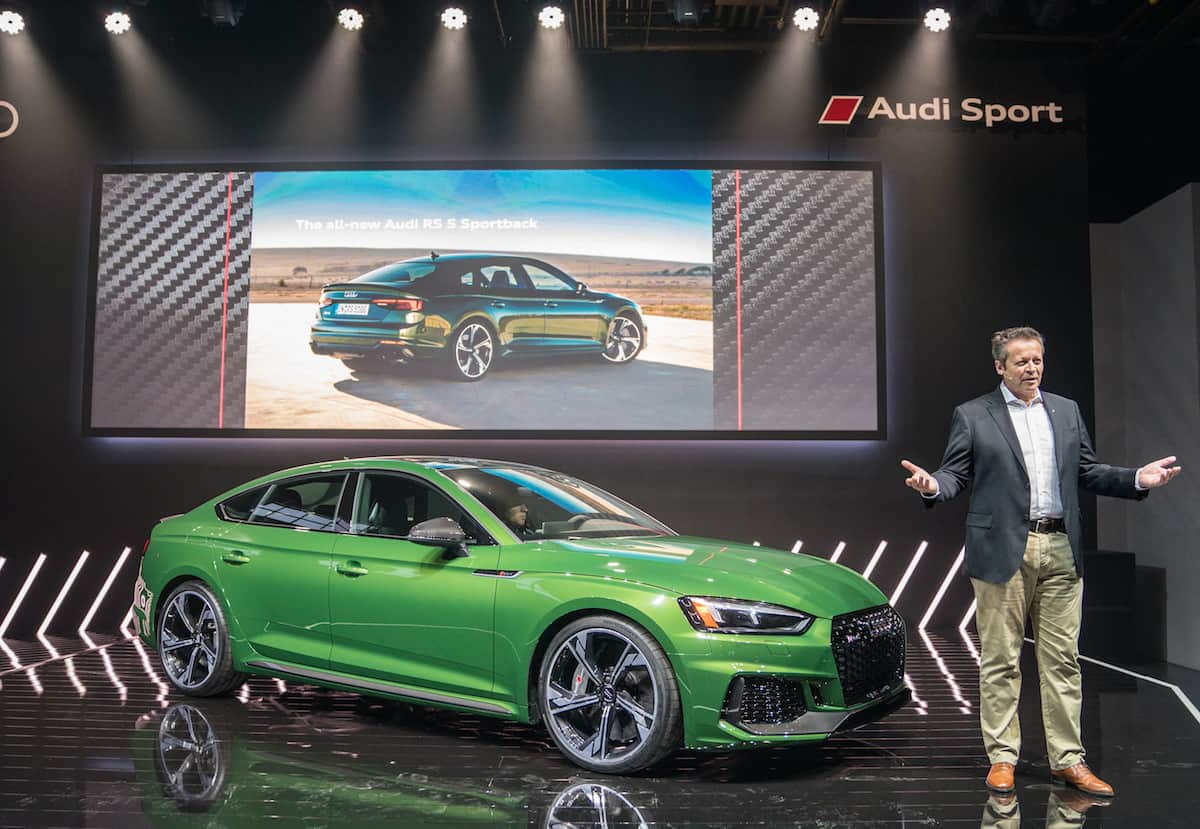 Offered in a Sportback for the first time, this V6-powered RS 5 is the type of family hauler that puts permanent smiles on Dads faces. And for good reason when you're piloting a 444-hp 4-door rocket to the grocery store.
The 2019 Audi RS 5 Sportback sits low with an angry look slapped across that wide, flat single-frame grille.
With crossovers taking over the planet, it's nice to see unreasonably fast and sexy sedans like the German rocket still rolling of the production line.
2019 Porsche 911 GT3 RS packing 520-hp of non-turbo goodness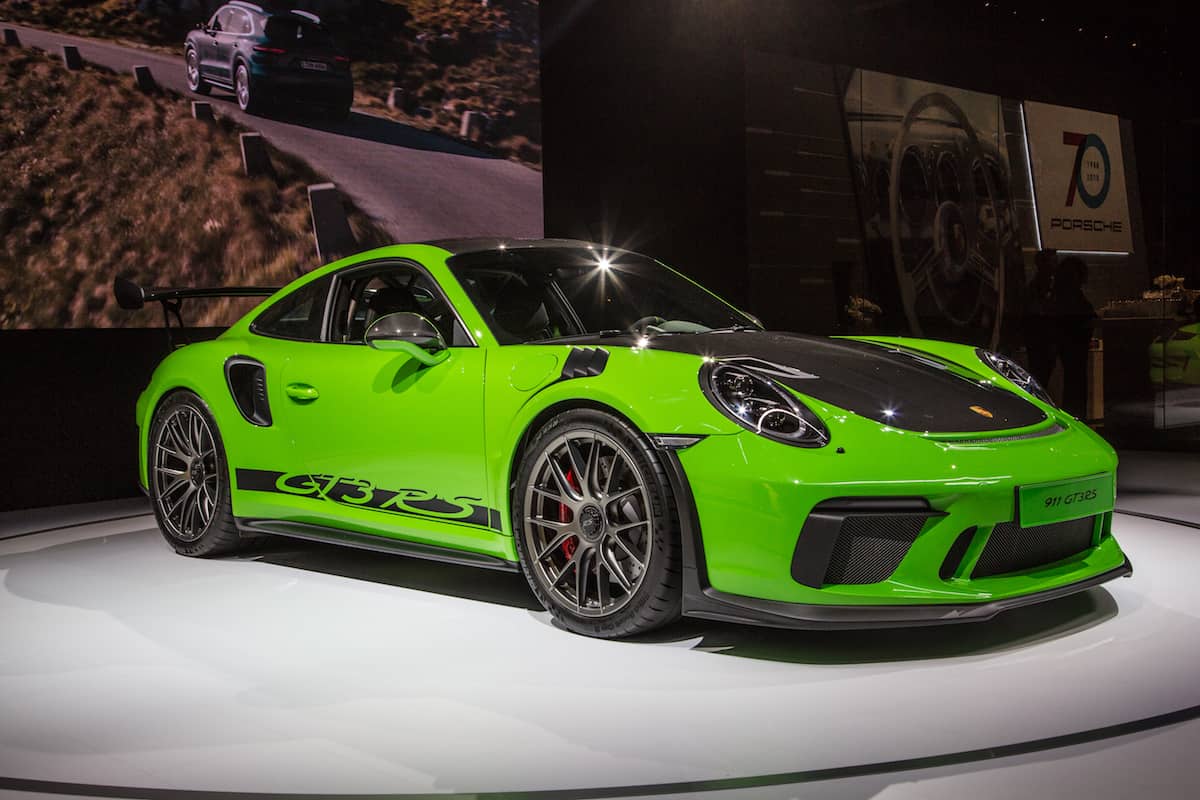 Let's round out this list with the premiere of the most powerful road-approved high-performance sports car featuring a naturally aspirated engine. Why not.
Earlier this month, we got a look at Porsche's new 911 machine but seeing this 520-hp green beast up close is another story.
Aside from the insane 0-100 km/h in 3-second marker, the new 911 GT3 RS is naturally-aspirated piece of genius that'll hit 312 km/h if you need it to.
Read More: the full feature + photo
Other Debuts
Some other big unveils and debuts including model refreshes for 2019:
Kia K900 – redesigned flagship sedan for 2019
Genesis G70 – release date already set for this entry-level model
Toyota Corolla Hatchback – complete redesign; hatch is back
Honda Insight – hybrid compact sedan is back for 2019
Range Rover SV Coupe
VW Tanoak Pickup Truck Concept – 30 years since VW made a North American pickup
VW Cross Sport Concept – a smaller, 2-row version of the full-size VW Atlas
Jaguar I-Pace – North American debut of all-electric SUV
Acura RDX – all-new for 2019
Hyundai Kona EV – electrified version of new subcompact utility
Hyundai Santa Fe – 2019 refresh
Audi A6 – complete 2019 redesign