Chevy's redesigned Equinox compact SUV gets a boost with a new 252-hp 2.0L turbo engine and 9-speed transmission for 2018. And Nashville trades in cowboy boots for hockey sticks (sort of). Go Preds!
Nashville, TN — Perhaps there was no better weekend to visit Nashville and explore the city outskirts; and for somebody who'd been jonesing to see Music City for the first time, the experience was that much better — especially as an NHL hockey fan. With the Country Music Awards Festival, the Bonnaroo Music and Arts Festival, and the underdog Nashville Predators playing Game 6 in a do-or-die matchup against the reigning Stanley Cup Champs all on the same weekend, the city was buzzing and alive. Despite the Predators's loss.
And as GM pushes hard unleashing their new crop of redesigned crossovers and SUVs across the product line, perhaps no other vehicle was as worthy of some work as the Equinox. Despite its strong sales as the second-best selling Chevy product after the Silverado, the Equinox has been a somewhat ambiguous SUV lacking character, relegated to the its-our-second-vehicle realm since its introduction back in 2014.
But now, the 2018 Equinox has transformed into a bold, well-designed utility vehicle deserving a place on consumers' radars as a true contender in a crowded segment of compact SUVs. Finally, it has style and true identity in a fiercely competitive market; and despite one redesign and some refreshes along the way, the timing for this long overdue, third-generation Equinox couldn't be better.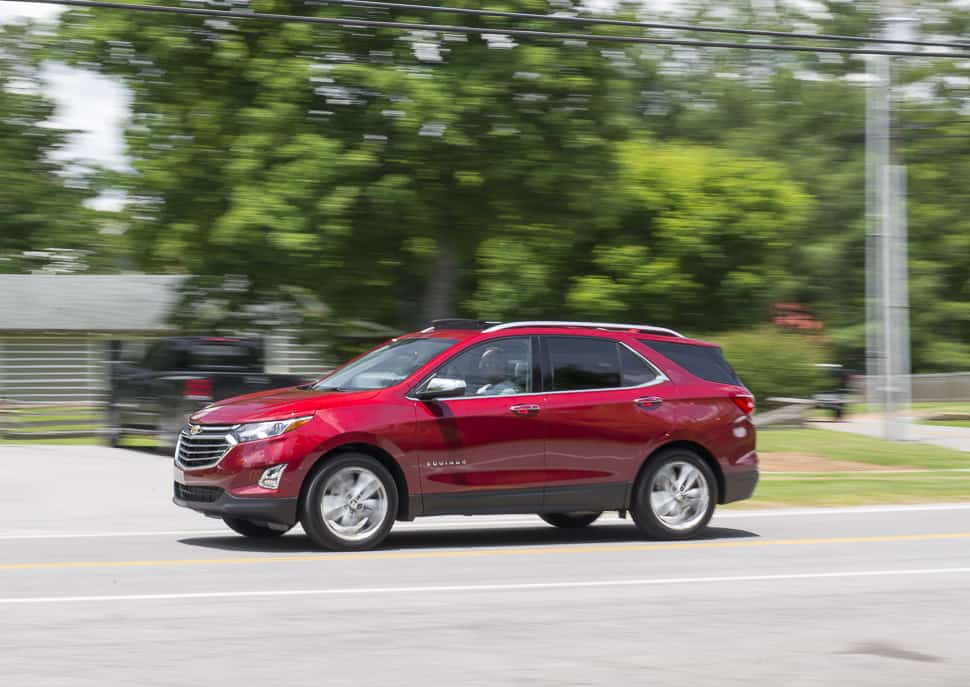 What's new for 2018: Redesigned, Lighter, New Platform
Aside from the much needed styling redesign including a reworked front grill with LED daytime running lamps, a totally redesigned rear that's sharper and more defined with wider horizontal taillamps, and an overall more detailed Malibu sedan-inspired design (and that's a good thing, if you've seen the new Malibu) featuring chrome trim adding that extra dose of sophistication, the 2018 Equinox sheds 400 lbs from the outgoing model. So it not only looks lean and light it drives like it too with a 10-percent reduction in weight (and it's built entirely on its own platform, not sharing it with its siblings and cousins in GM family).
The cabin finds all the new tech and connectivity you'd expect in an all-new model, including Android Auto, Apple CarPlay, OnStar 4G LTE Wi-Fi hotspot (a GM first), improved infotainment systems in either 7-inch or 8-inch screens.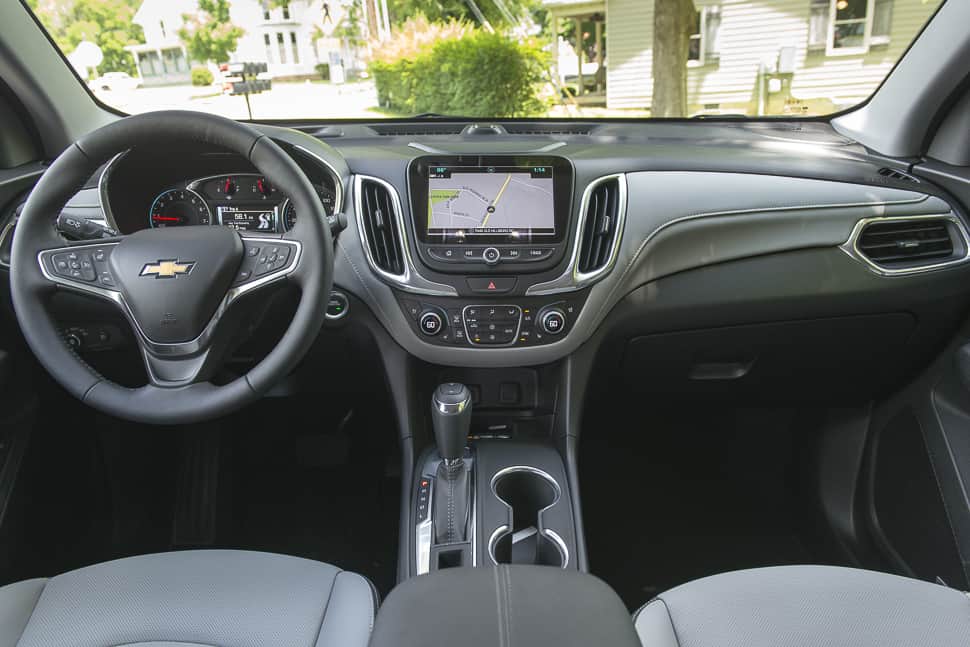 Under the Hood: New 2.0L Turbocharged Engine with 9-speed transmission
A boost to the new Equinox are the 3 new engine choices, providing families a better range of power options that fit their lifestyles — from towing duties and long-haul drives to something more efficient for daily driving tasks.
An all turbocharged lineup, the standard powertain is a 170-hp 1.5L turbo paired to a 6-speed automatic transmission. And at the end of August 2017, a 1.6L turbo-diesel will be available (the only product in its class offering a diesel option).
But for increased power and more robust performance, the Equinox now comes with an optional 2.0L turbo making a respectable 252-hp and 260 lb.-ft of torque, as seen here. Paired to an all-new 9-speed automatic transmission.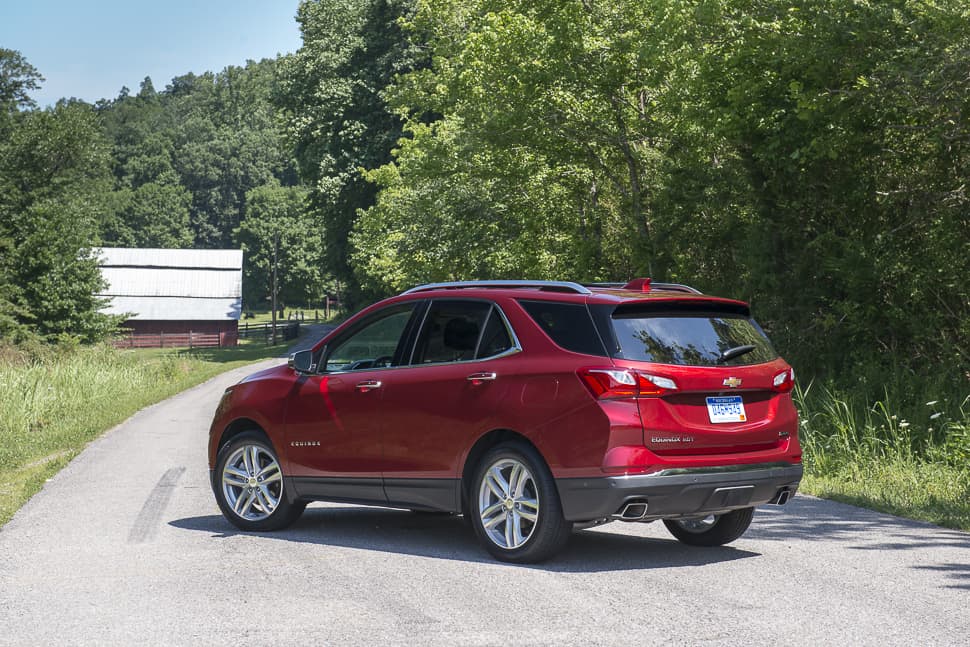 Driving Impressions
On the road, the 2.0L provided enough power and torque to pull out of corners; mind you, there were only two of us opposed to a full cabin. And in terms of handling, the Equinox felt planted and refined. The new platform has been completely redone with special attention to rigidity — all of this was evident. One of the biggest takeaways for me with some of GM's new products is refinement in performance and handling, coupled with a more quiet cabin (particularly in the all-new, larger SUVs like GMC Tahoe, Cadillac Escalade, and mid-size SUV Chevy Traverse).
Also check out: Chevrolet Reviews
Takeaway
Despite its strong sales and capability the past thirteen years, the Equinox lacked some serious character. Frankly, it was just another SUV. Finally, now in its third-generation, the all-new version is flossing some terrific styling that's both bold and sleek, backed by an all-turbo engine lineup that offers range of choices for families and their lifestyles. It's lighter, offers better performance and handling, and overall more refined — and in today's competitive compact SUV market, these are must-haves.
Learn more – 2018 Chevrolet Equinox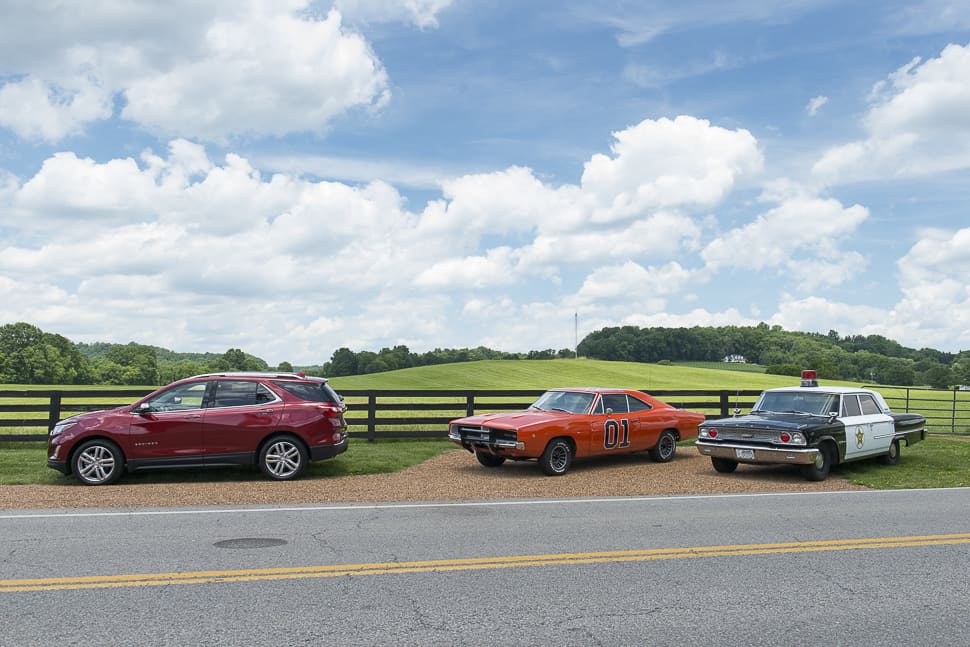 Exploring Nashville and Tennessee
Where to stay: Thompson Nashville – the city's luxury boutique hotel located downtown. If it's good enough for the Pittsburg Penguins and The Weeknd, it's good enough for you.
Where to eat in the city: Adele's – great food, casual vibe in an old converted garage located in The Gulch.
Where to to eat outside the city: Country Boy Restaurant – proper Southern food located in Leipers Fork, Tennessee, just outside Nashville.
Where to visit: Castle Studios – for over 30 years, a recording destination for hundreds of artists…from Snoop Dogg to Lyle Lovett; located in Franklin, TN.
2018 Chevrolet Equinox 2.0L Turbo Gallery:
Photos by Amee Reehal