Minivans aren't exactly badass but the 2018 Pacifica's S Appearance Package is one step closer
For all those parents on the fence about a minivan but considering the 2018 Chrysler Pacifica as their next family hauler, maybe the new S Package will sway them. The Pacifica has hit the ground running since it launched in 2017, winning awards, reinvigorating a long lost segment, and above all, making Minivan Dads cool again. And now, a package that ramps things up with a sporty appearance package.
Also check out our 2017 Chrysler Pacifica Review
As Chryslers puts it, "The Pacifica's S Appearance Package takes that style to the next level and offers our customers yet another unique personality that further differentiates Pacifica from the rest of the segment."
S Package Features: Black Gloss Everything
First glance, it's clear Chrysler was out to make their leading van a more sporty, athletic Pacifica with a darker undertone — something that's a bit unfamiliar in the world of minivans today, but will most likely appeal to consumers.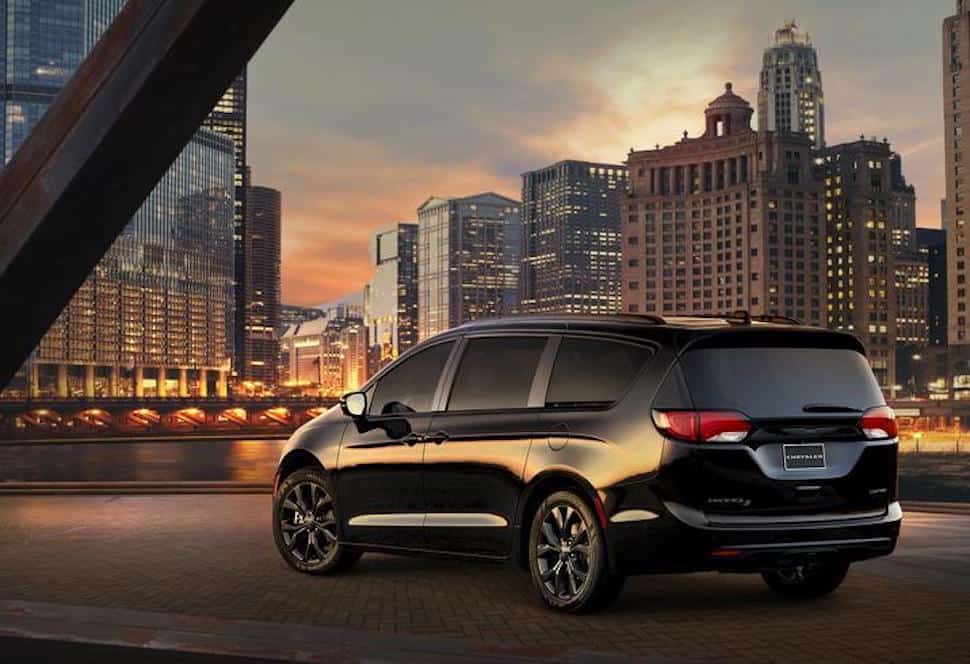 Exterior styling
Rolling on standard Black Noise finish 18-inch wheels with optional 20-inch rollers, this stealthy Pacifica features Gloss Black accents throughout the exterior, including grille surrounds, eyebrow accents on headlamps, daylight opening molding and rear valance molding. A black roof rack is standard on all trim levels equipped with the S Appearance Package, while badging front and rear are painted in gloss black.
Cabin features
Inside, all the interior elements are fully black — from the front overhead console, headliner, visors, and second- and third-row cargo lighting bezel, to the A-pillar trim and centre console. Seats are black with Light Diesel Grey accents with an "S" logo; the steering wheel finds grey stitching and black accents for a sportier look, while grey stitched and anodized 'Ice Cave' bezels are on the instrument panel and door trim.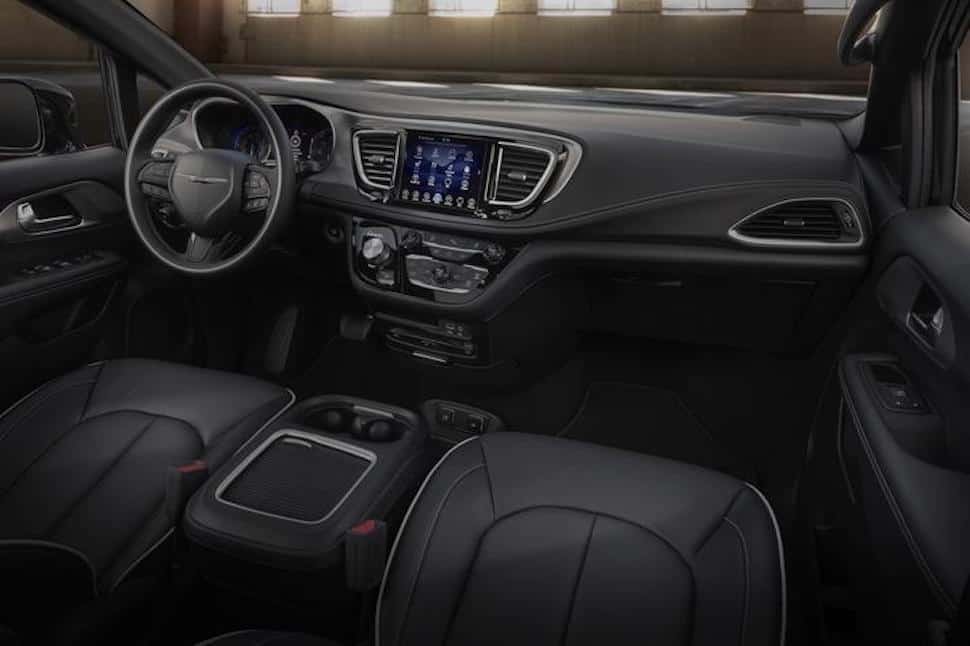 S Package 2018 Pacifica Availability and Price
Available on all 2018 Pacifica Touring Plus, Touring L, Touring L Plus and Limited models, S Packaged equipped Pacifica models will hit dealer showrooms later this fall, but shoppers can put in pre-orders starting this week.
Also check out: All-New Minivan: 2018 Honda Odyssey Makes World Debut
The S Package is priced at US$595 or C$995 MSRP. According to Chrysler's press releases in US and Canada, the 20-inch Black Noise wheels can be added to any model equipped with the S Appearance Package for an additional US$995 in the United States or C$600 MSRP in Canada.
For 2018, the Pacifica also gets some upgrades including a standard 7-inch touchscreen, Apple CarPlay and Android Auto as standard, optional 4G LTE Wi-Fi available later next year, and an upgraded Uconnect 4 system.
Learn more – Chrysler Pacifica
Photos: